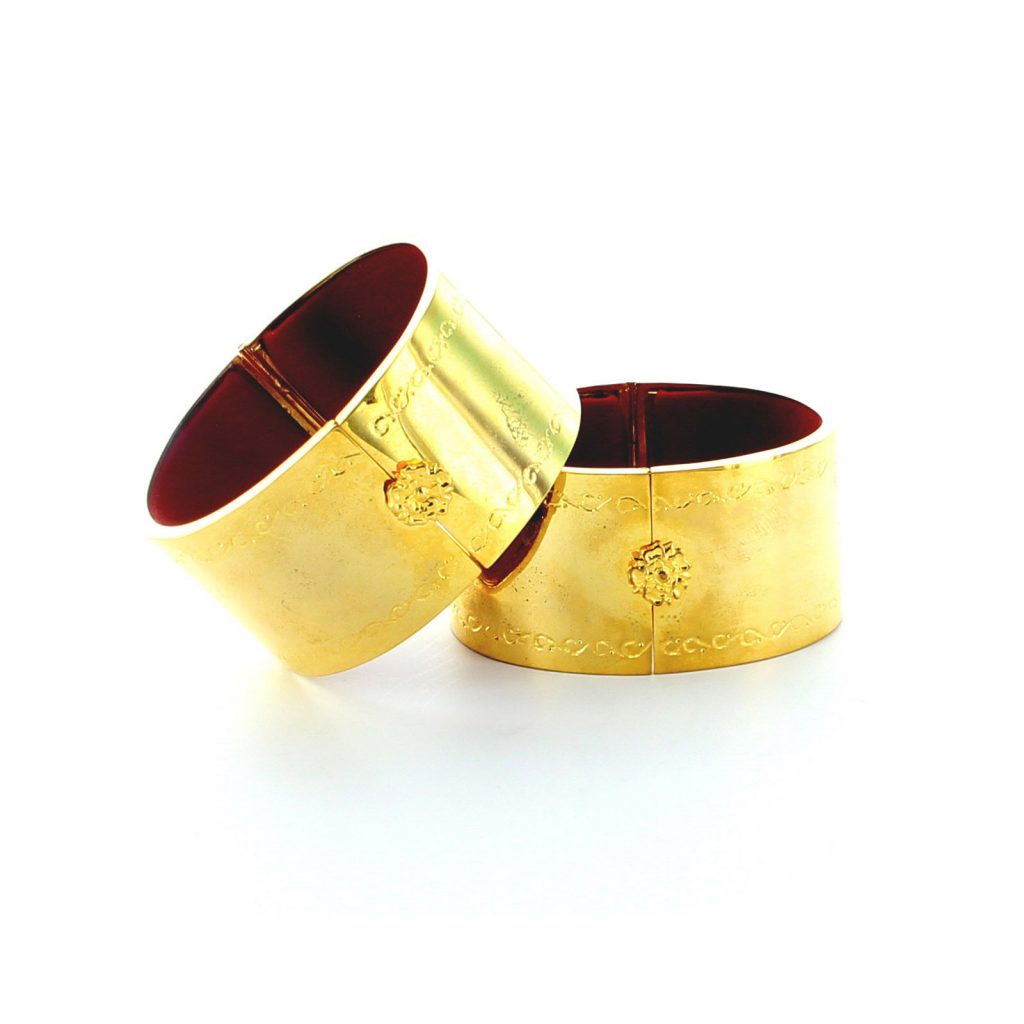 Queen Elizabeth II is one of the few monarchs since the Restoration to have been invested with the bracelets.
A new pair of gold bracelets was made for her coronation in 1953 and as a symbol of the British Commonwealth of Nations.
Each bracelet is fitted with an invisible hinge and a spring catch which is operated by a cast Tudor rose.
Crimson red velvet linings conceal the inscription engraved on each bracelet: "Presented for the Coronation of Her Majesty Queen Elizabeth II by the Governments of the United Kingdom, Canada, Australia, New Zealand, South Africa, Pakistan, Ceylon and Southern Rhodesia."
Item No: 64-004
Contact us about this item