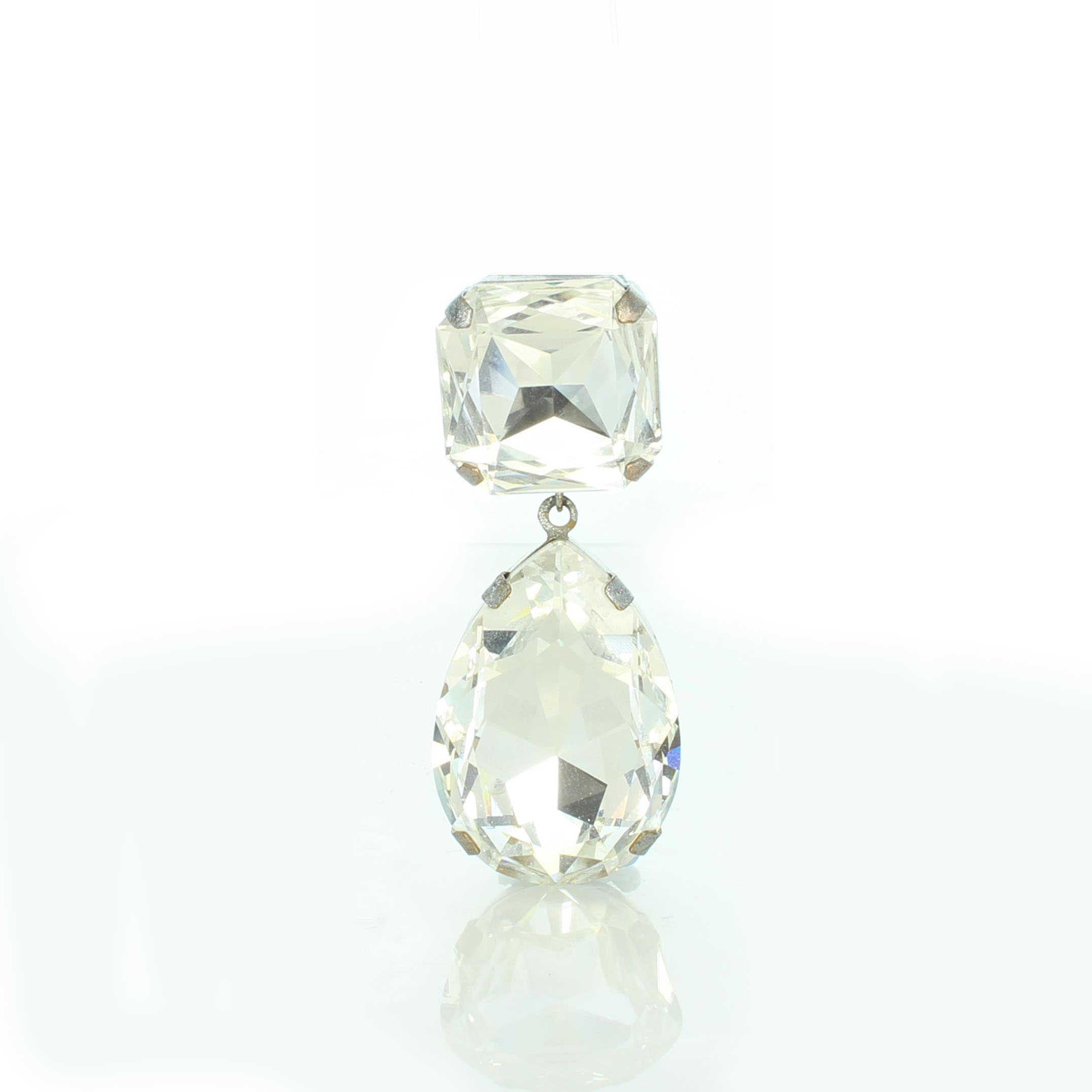 The original Cullinan diamond, weighed 3,106 carats, was named after the chairman of the mining company that found the stone, Thomas Cullinan. It was the largest diamond ever found.
The Cullinan III & IV were two of nine large stones which were created from the original Cullinan diamond, which were given to Queen Mary by the South African Government in 1910. Queen Mary left the stones to the Dutch Asscher company as payment for cutting the original Cullinan stone, but the new South African government bought them and gave them back to the Queen.
The brooch is made of the third and fourth largest stones from the Cullinan diamond that was presented to King Edward VII in 1907
In 1911, she commissioned Carrington and Co. to make a platinum brooch setting for the stones. The Queen inherited the brooches from her grandmother in 1953.
Length: 6.75 cm
Width: 2.70 cm
Item No: 68-021
Contact us about this item