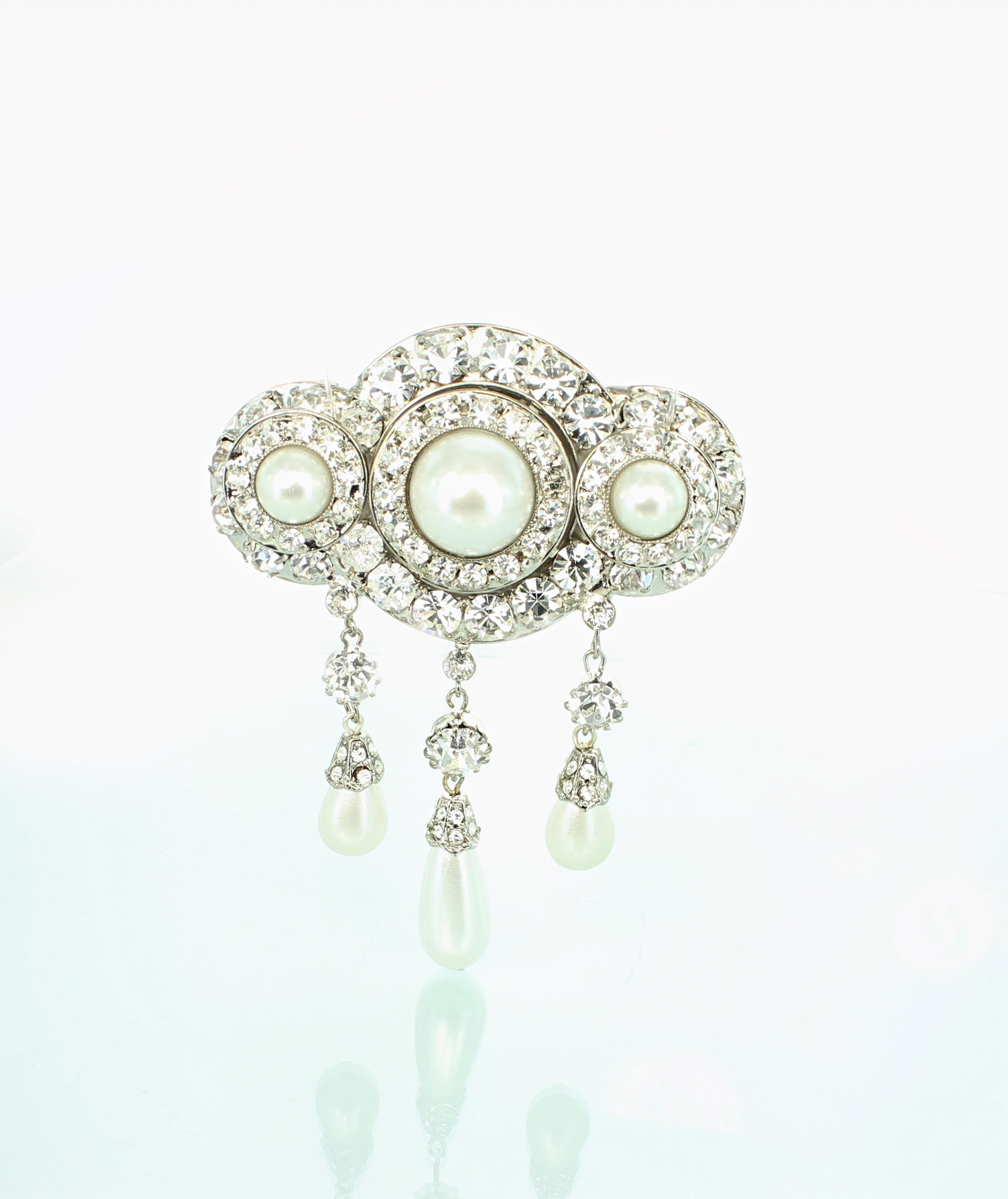 Albert Edward, Prince of Wales who was the son of Queen Victoria and the future King Edward VII had purchased a magnificent parure for his bride to be Princess Alexandra of Denmark.  It was a gift for their wedding in 1863
The set included a diamond tiar, a pearl necklace, earrings and a brooch.  The set, apart from the tiara, which no longer exists, was split between royal ladies but in now reunited in the Queen's collection.
The brooch, also known as Queen Alexandra's Triple Drop Brooch has three large pearls set in a button style, and three pendants with diamond and pearl drops.  Queen Mary inherited the brooch (as well as the necklace and earrings) and upon her death in 1953 the set, including the brooch was inherited by the Queen.  The Queen was seen to wear it in 1972 after which it was put away.  The brooch reappeared again in 2014.
Width:  6.95 cms
Drop:  9.2 cms
Item No:  68-032
Contact us about this item