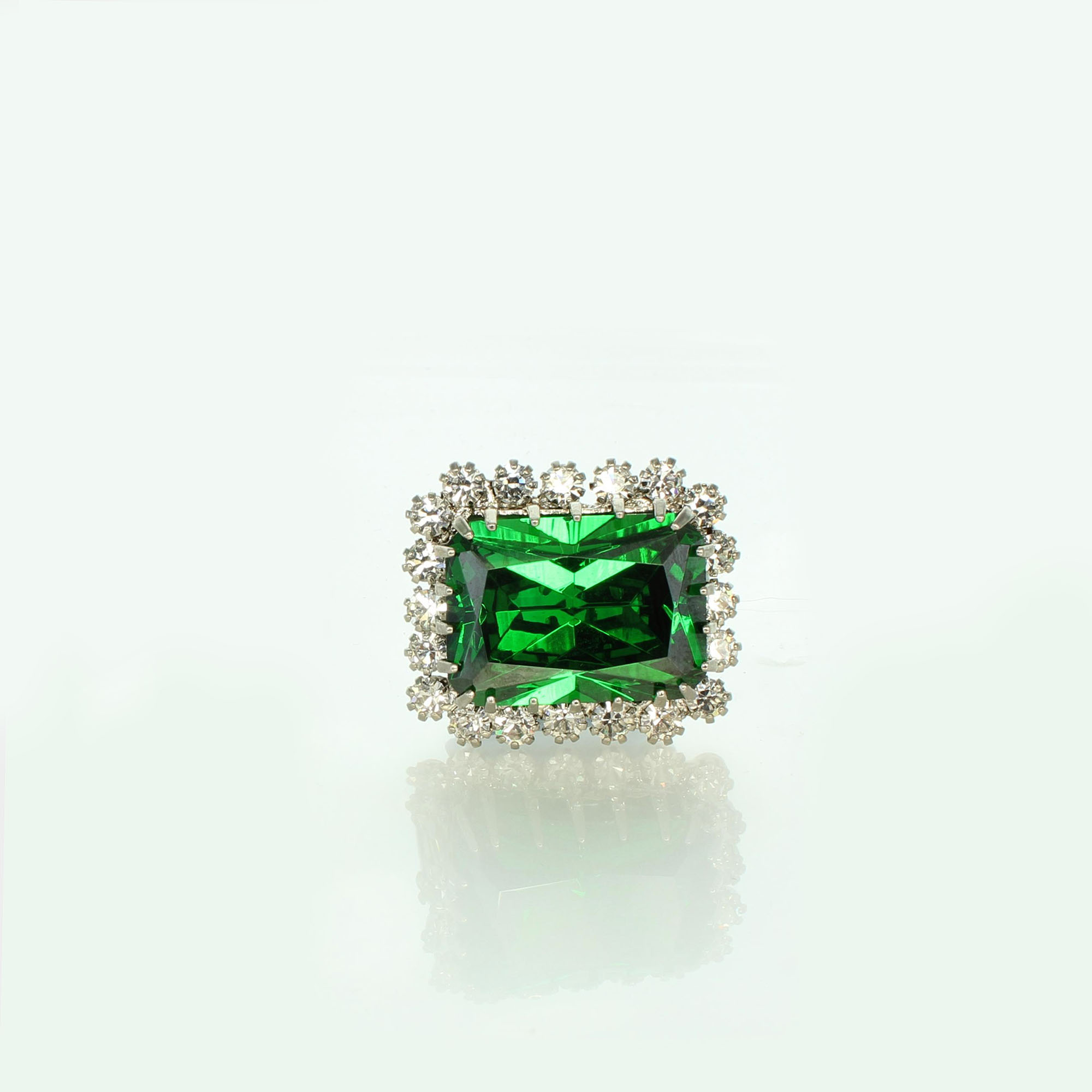 The brooch is part of Queen Victoria's emerald and diamond suite.
Prince Albert was known for his fascination for jewellery design. The emeralds speak expressively of the love between Victoria and Albert during their 21 year marriage. The parure can be seen in this splendid set of Victoria's emerald and diamond set which was made in the 1830's
The set belongs to the duke of Fife who is one of Queen Victoria's great great grandsons, and can be seen on display at a special Queen Victoria Exhibition at Kensington Palace
Length: 3.25 cms
Width: 2.83 cms.
Item No: 12-026
Contact us about this item