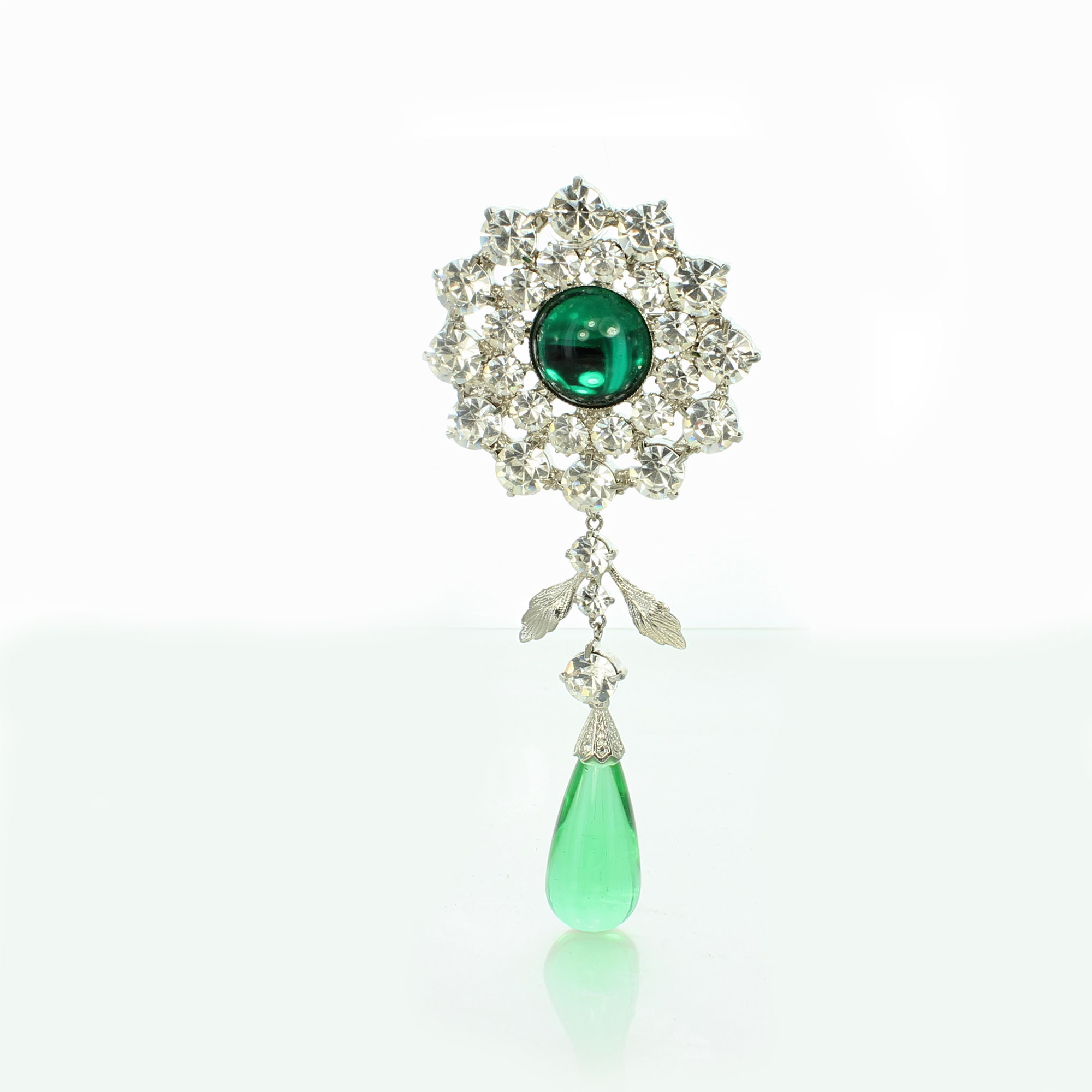 This brooch features a central cabochon emerald surrounded by two circles of diamonds, the outer larger than the inner. A large drop emerald – a detachable pendant – is suspended by a chain of diamonds with a leaf detail.
Queen Mary's grandparents, entered a charitable lottery in 1818 in Frankfurt. They won a box of emeralds. These emeralds were inherited by the Duchess of Teck, Queen Mary's mother. When the Duchess of Teck died the emeralds were passed on to Queen Mary's brother Francis. Francis suddenly died in 1910 and left the stones to his mistress. Mary asked her to return the stones in return for a tidy some of money.
She commissioned Garrards, the Queen's jewellers at the time to make the brooch. When Mary died Queen Elizabeth II inherited the brooch in 1953. She has used it regularly for decades.
Length: 11.2 cms
Width: 5.0 cms.
Item No: 68-023
Contact us about this item