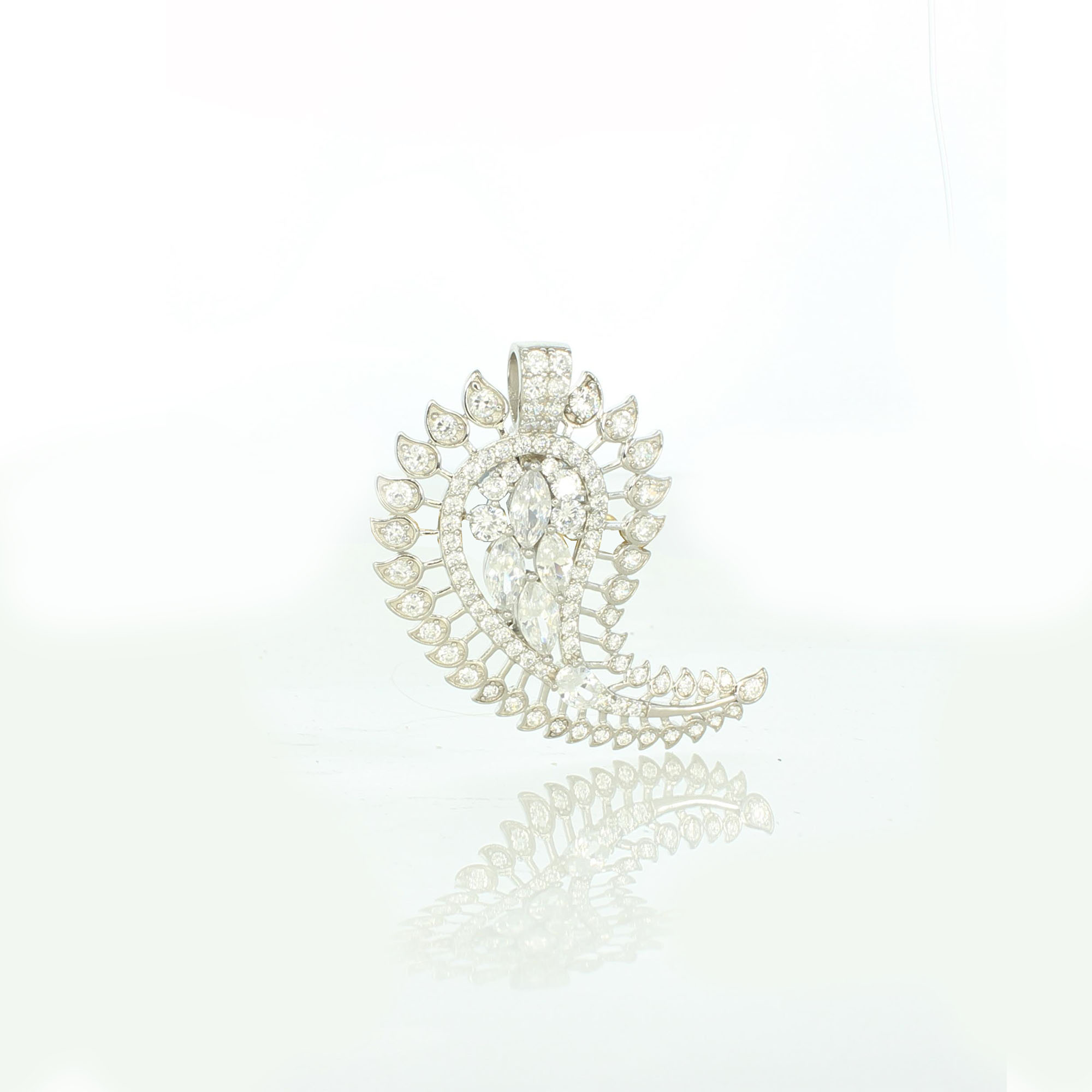 The Queen inherited the Palm Leaf Brooch from her mother. The brooch was commissioned by the Queen Mother in 1938 from diamonds that were already in her collection.
The Queen Mother wore the brooch frequently. One memorable occasion was in February 1952 when she wore the brooch when the body of her husband, George IV arrived at Kings Cross from Sandringham
Since then she was seen wearing the brooch frequently. Decades later, the Palm Leaf Brooch was still one of her favourites.
Upon her death in 2002 her jewellery was inherited by her daughter Queen Elizabeth II. She has loaned her mother's jewellery to various members of the royal family, but has kept the Palm Leaf Brooch for her own personal use, and today it is one of her most frequently worn brooches.
Length: 4.5 cms
Width: 2.85 cms
Item No: 12-025
Contact us about this item