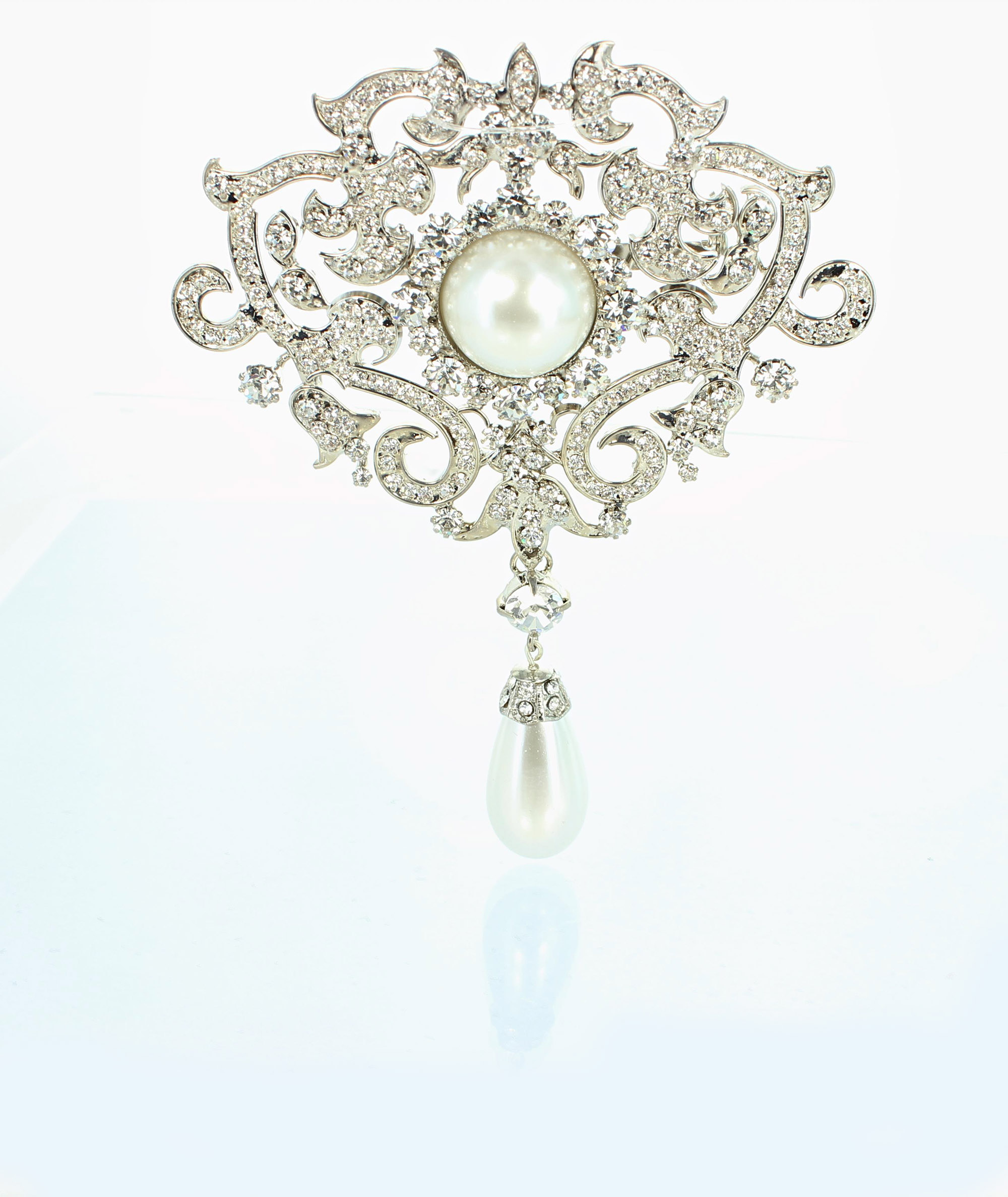 The brooch is known as the Richmond brooch. It was a wedding present from the town of Richmond for the future George V and Queen Mary in 1893. It is a large brooch of diamonds, set in silver in a scrolling designs around a large round pearl.
The brooch has been known by other names over the years. The Warwick Sun Brooch, a present from the Earl of Warwick and family, it was also called the Surrey Brooch, a present from the Ladies of Surrey Needlework guild. But this has now been corrected in Hugh Robert's "The Queen's Diamonds" to the correct name as The Richmond Brooch. These were all wedding presents to the then Princess Victoria Mary of Teck, and since she received around 40 brooches there is little wonder that there has been some confusion.
Queen Elizabeth II inherited the brooch when Queen Mary died in 1953. She was seen wearing it during her post Coronation Commonwealth tour before it was put away for many years. It was only in her later years that the brooch reappeared again, worn for evening events and special engagements.
Width: 9.25 cm
Drop: 12.4 cm
Item No: 68-030
Contact us about this item