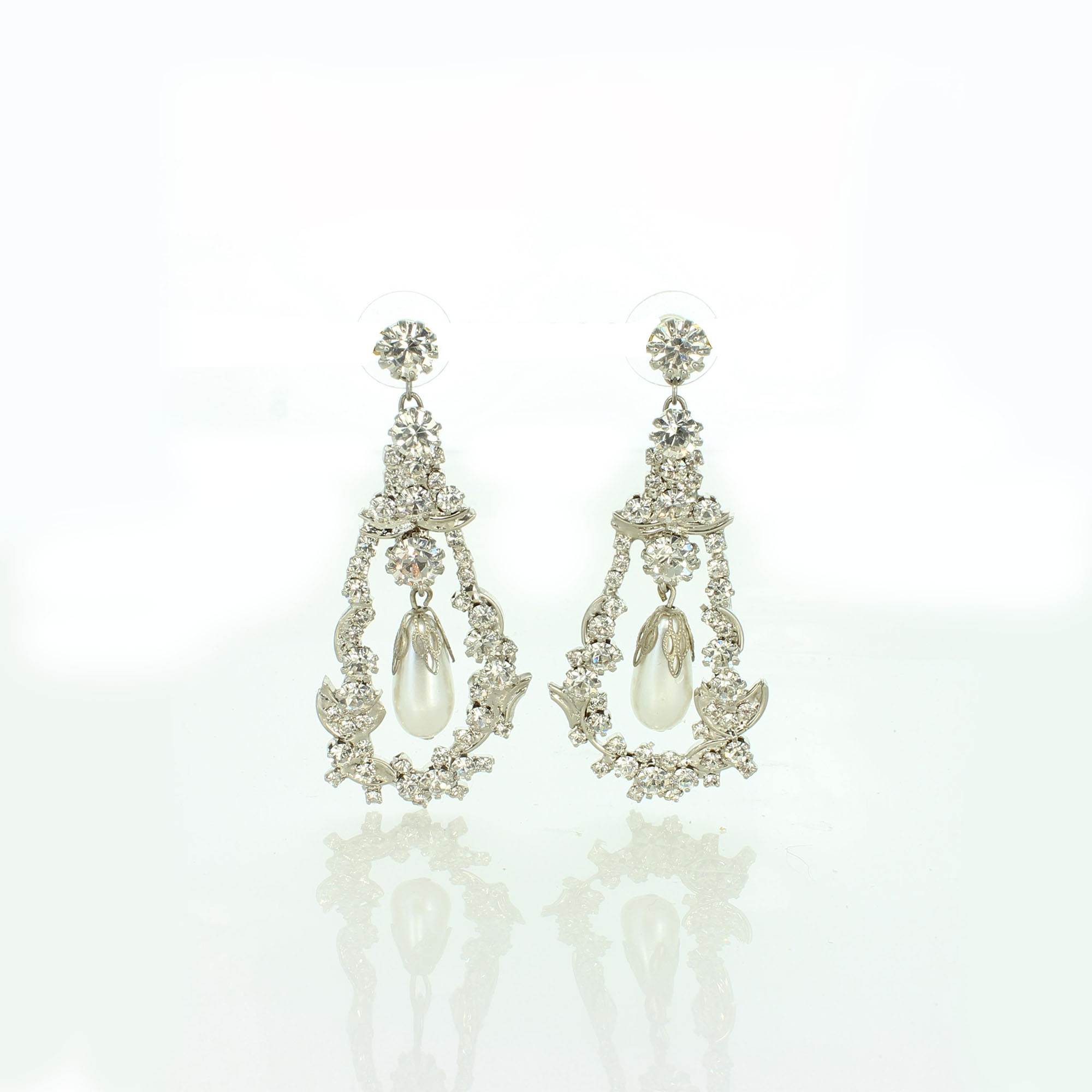 These earrings originally belonged to Princess Mary, Duchess of Gloucester and Edinburgh. She was the last surviving child of King George III. Having no children, she left the earrings to Princess Adelaide of Cambridge.
Mary Adelaide became the Duchess of Teck, the mother of Queen Mary.  Mary inherited the earrings from her mother in 1897.  In 1847 she gave the earrings to her granddaughter Princess Elizabeth.
Elizabeth wore these earrings on her wedding day on 20th November 1947.
Length:  6.0 cms
Width:  2.50 cms
Item No:  66-007
Contact us about this item