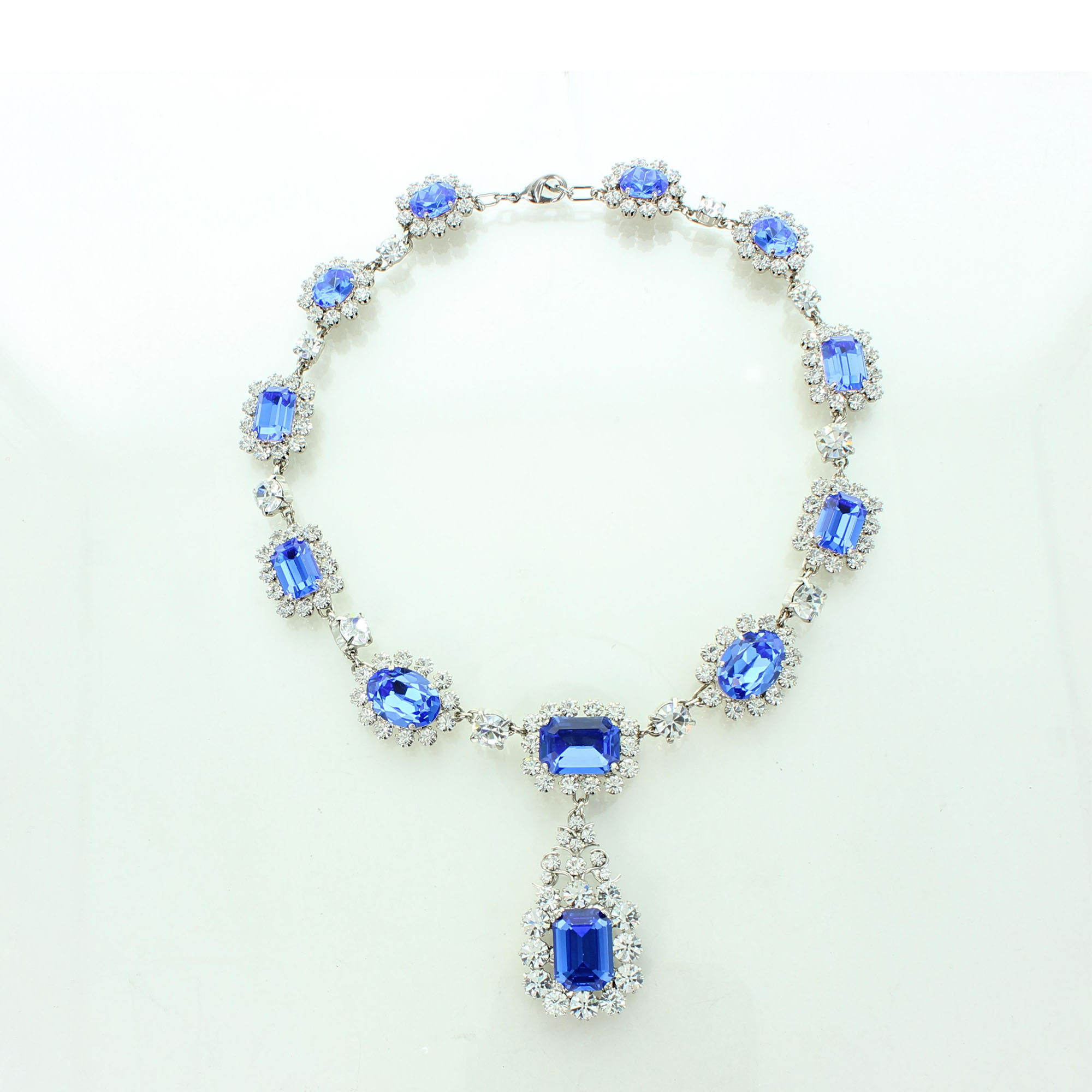 In 1947 King George gave Princess Elizabeth a long necklace of oblong sapphires surrounded by round diamond collets as a wedding gift. (there were also a pair of matchings earrings)
The suite was made around 1950. The colour of the stones matched exactly the blue of the Garter Ribband.
In 1952 the Queen had the necklace shortened by removing the largest stone as well as one of the smaller sapphires. In 1959 a pendant was made using the largest sapphire. The Queen wore the suite in 1954 at the Royal Command Performance at the Palladium.
In 1959 a pendant to hang on the necklace was fitted with a pin for use as a brooch
Length: 42 cms
Drop: 7 cms
Item No: 67-004
Contact us about this item