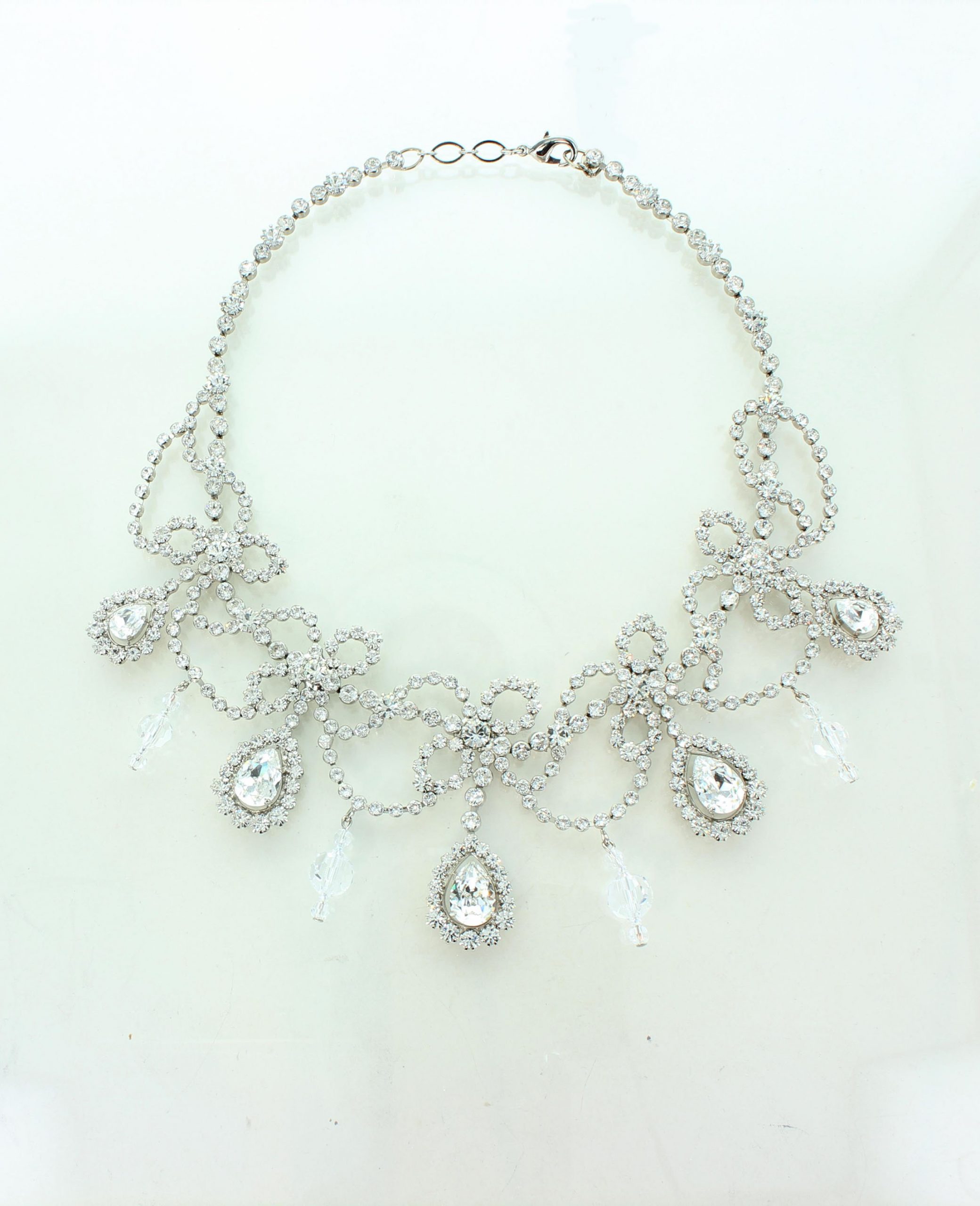 Princess Anne received this antique diamond festoon necklace as a birthday present, on her 18th birthday, from her parents Queen Elizabeth II and Prince Philip The Duke of Edinburgh.
The necklace is made up of  ribbons and bows as well as pendant drops.  It has been suggested in the past that the necklace had been remade from one that belonged to Queen Alexandra.  Now however it is believed to have been purchased by
Queen Elizabeth and Prince Philip themselves.
Princess Anne has often been seen wearing the necklace with the diamond festoon tiara which was gifted to her by a shipping company in Hong Kong for christening their ship.
Length:  42.5 cms
Drop:  6 cms
Item No:  67-014
Contact us about this item