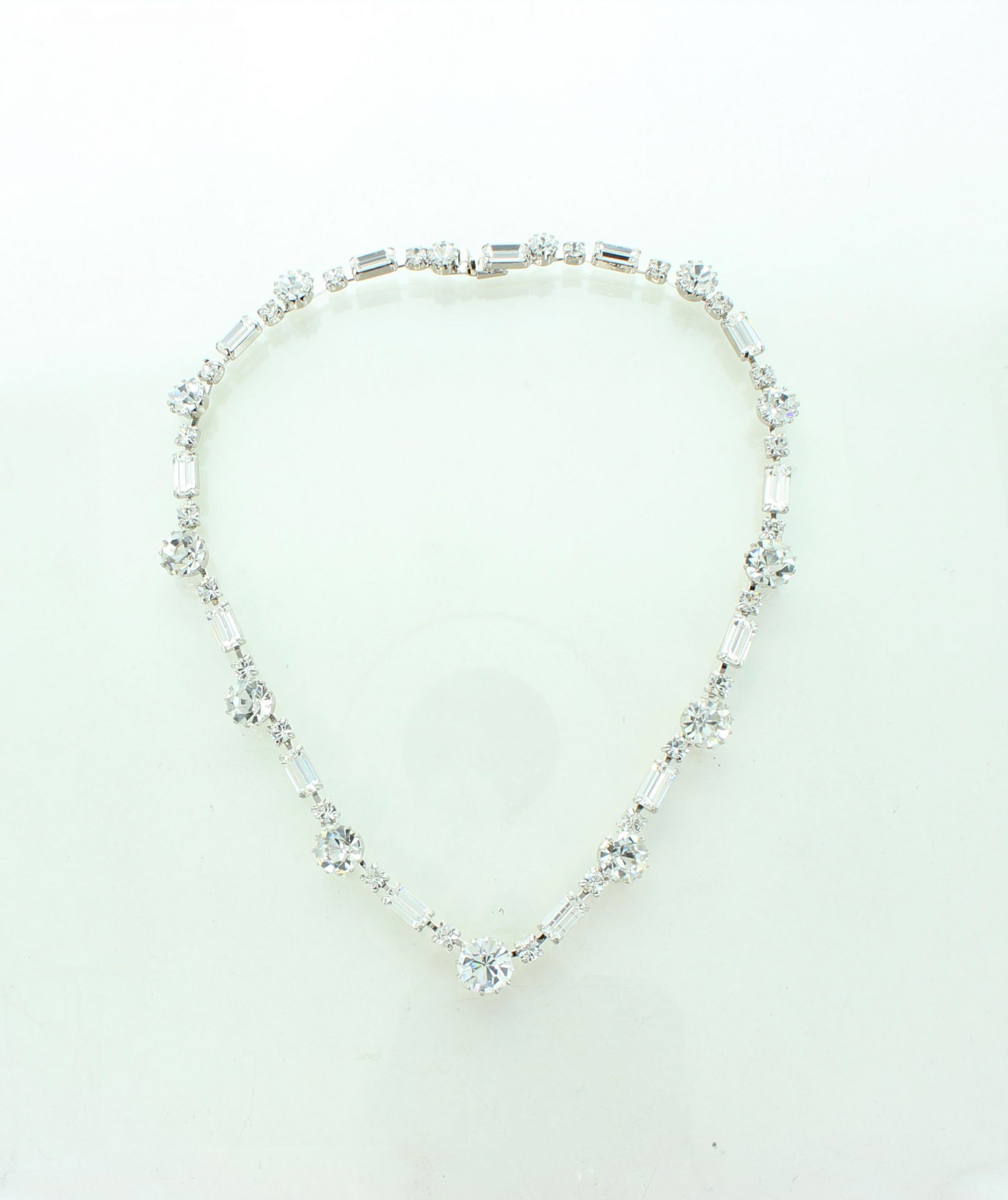 King George VI and Queen Elizabeth (now the Queen Mother) took their daughters Elizabeth and Margaret on a tour of South Africa in 1947. Elizabeth celebrated her 21st birthday whilst on this tour with her parents. Her presents included this wonderful diamond necklace, which was a gift from the South African government.
The neckace comprised of one large 10 carat diamond and 21 smaller diamonds.  The diamonds were separated by baguette diamonds with a smaller diamond on either side of the baguette.  The Princess was delighted with the gift as they were the first diamonds in her collection before she inherited any others.
In 1952 the necklace was shortened and a bracelet was created by Garrards the Queens jewellers at the time.    The Queen calls these her "best diamonds.
Length:  45.5 cms
Contact us about this item