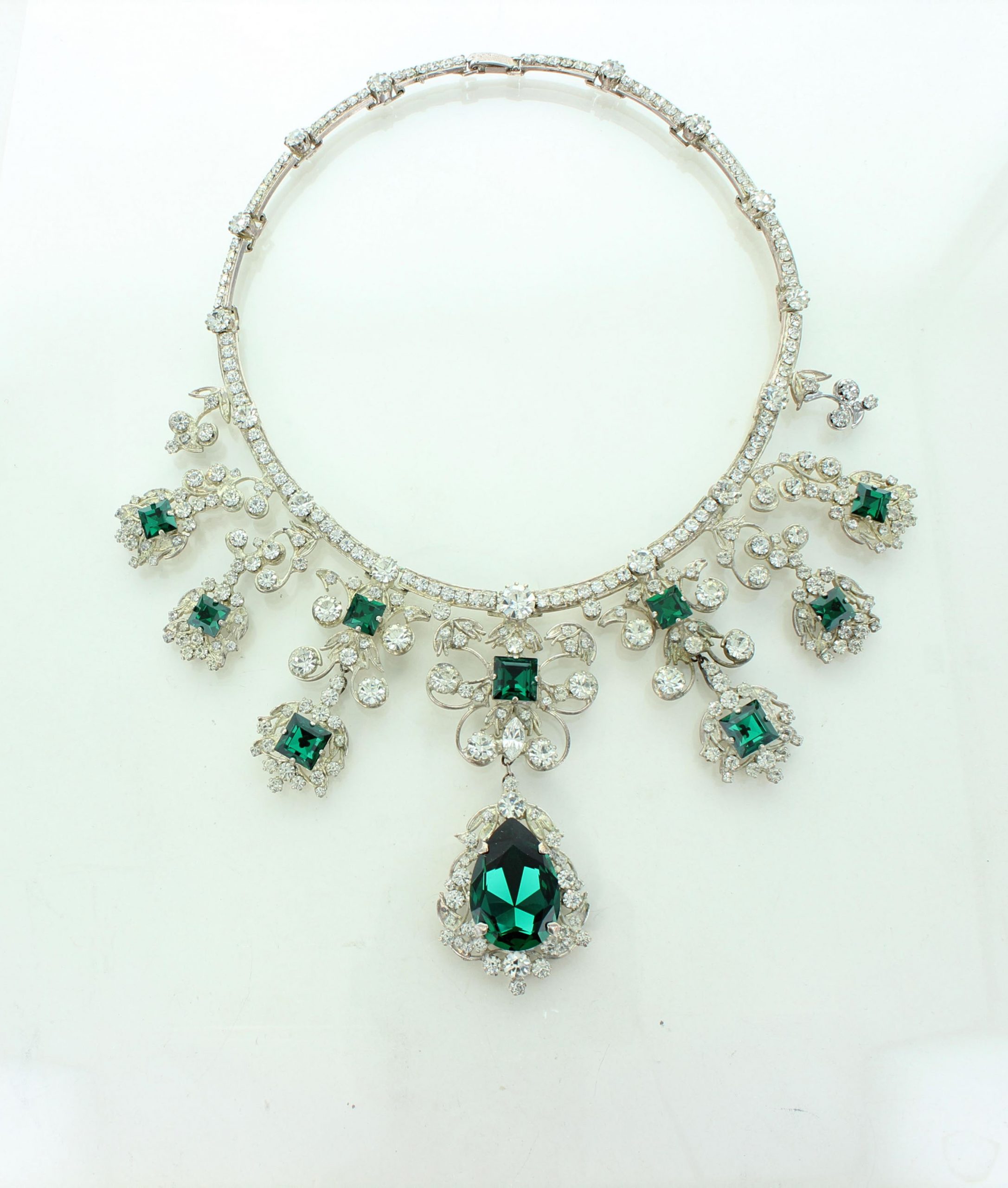 In 1965, two elderly sisters, the Godman sisters, approached Buckingham Palace and informed them they had a piece of jewellery which may be of interest to the Queen. They had inherited the necklace from their father, Frederick Godman, who had connections to Empress Josephine of France.
The story goes that Frederick Godman bought the necklace in 1890. Upon some extensive research by the palace, it came to light, that the necklace had not come from Empress Josephine.
This was a very beautiful necklace and the sisters asked if the Queen would still like to have it. The Queen accepted. The sisters were thanked by the Queen by having a private audience with her.
The Queen has worn the Godman necklace at various state occasions, including a state dinner for President Chirac of France in 2004.
Length: 41 cms
Drop: 10 cms
Item No: 67-024
Contact us about this item