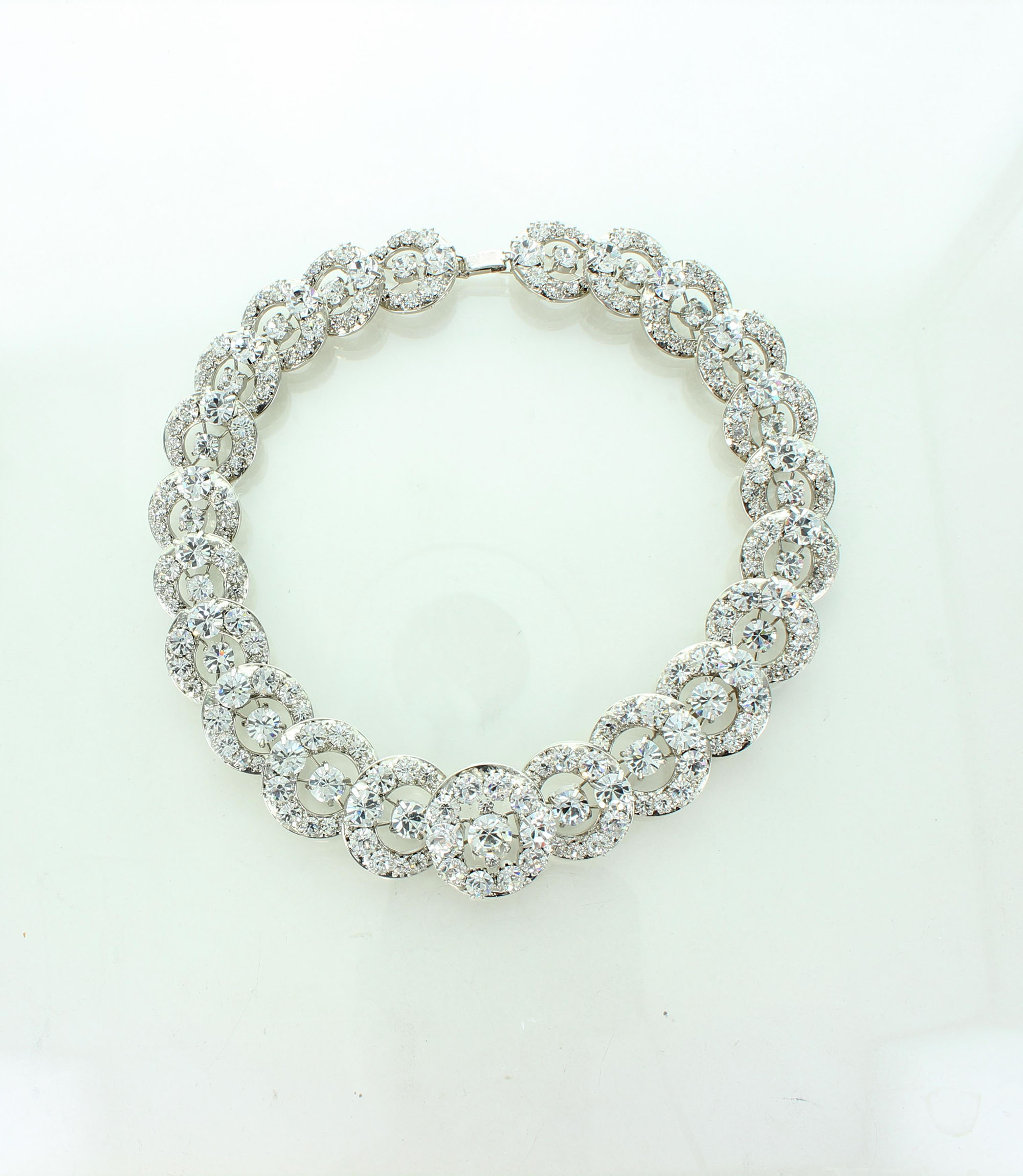 The all-diamond hoop necklace is set in silver and gold, and it was reportedly created in the 1860s.
The first royal wearer of the Hoop Necklace was Princess Mary Adelaide, Duchess of Teck, the mother of Queen Mary. She often wore the necklace with a multitude of her other jewels.
The next royal wearer was Mary's daughter in law, Queen Elizabeth who wore the necklace in a tiara frame.
The next wearer of this wonderful jewel was Princess Margaret, who wore the piece as a necklace
Today, the necklace is in the collection of Margaret's son, the Earl of Snowdon.
Length: 44 cms
Drop: 3 cms
Item No: 67-008
Contact us about this item