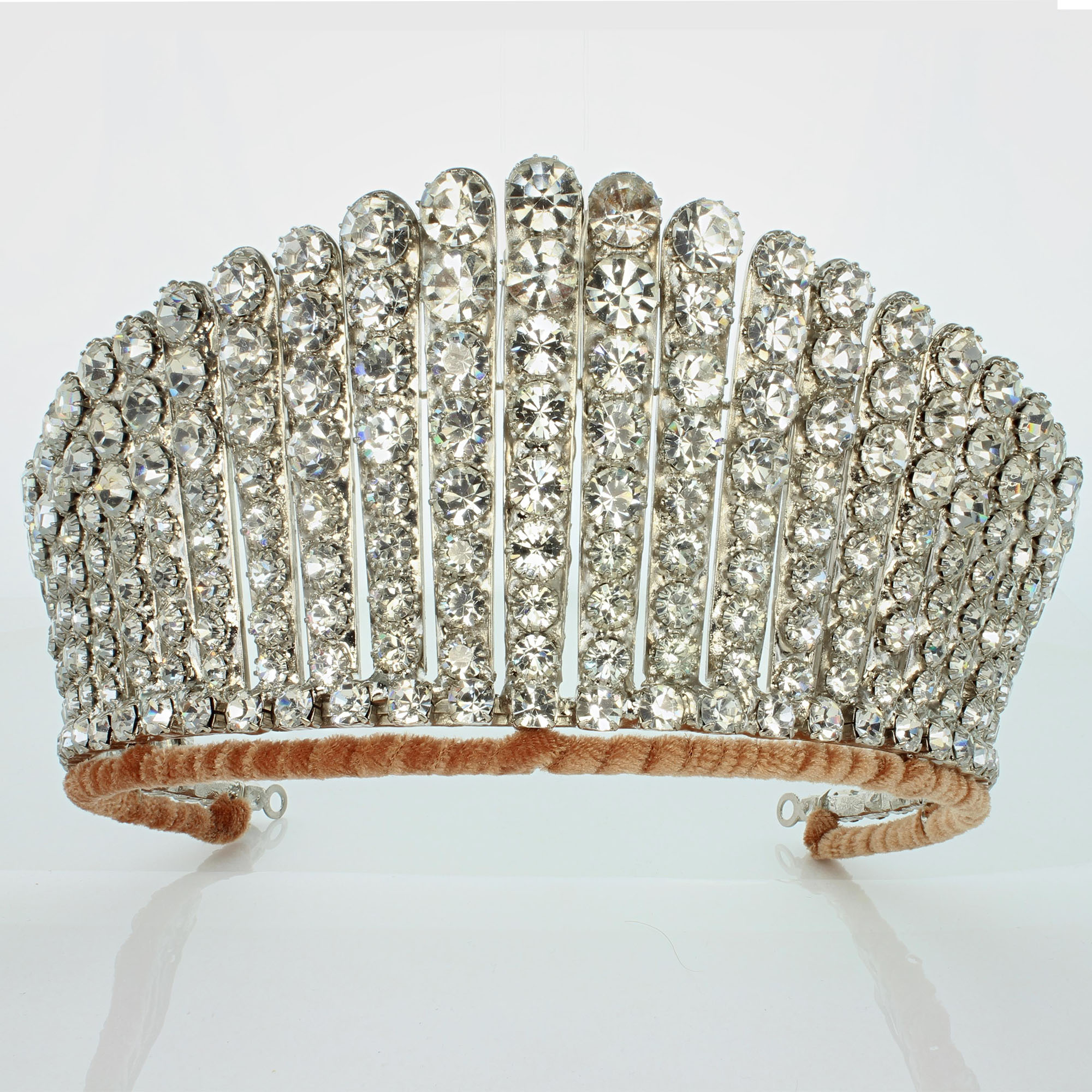 In 1888, the Prince and Princess of Wales – who were later to become King Edward VII and Queen Alexandra – were celebrating their silver wedding anniversary. The Ladies of Society, the peeresses of the realm, were preparing to give their future queen one of the most glittering gifts: a tiara. They hoped that the tiara would be cherished and worn.
Alexandra's Russian request was likely inspired by the gems of her sister Dagmar. Dagmar, became Empress Marie Feodorovna of Russia and owned an absolutely magnificent and huge jewel collection.
The tiara made for Alexandra is a variation on the Russian fringe design that was terribly popular at the time. There are many variations of the fringe tiara. It was presented to her by Lady Salisbury.
After Alexandra's death, Queen Mary wore the tiara on many occasions, and after her death in 1953 it was passed on the Our present Queen Elizabeth II
It's not the biggest tiara in the British royal collection, but it is a fortress of diamonds, being a gift from the realm, and has a lot of history.
Height 8.5 cms
Diameter 16.5 cms
Item No: 65-021
Contact us about this item