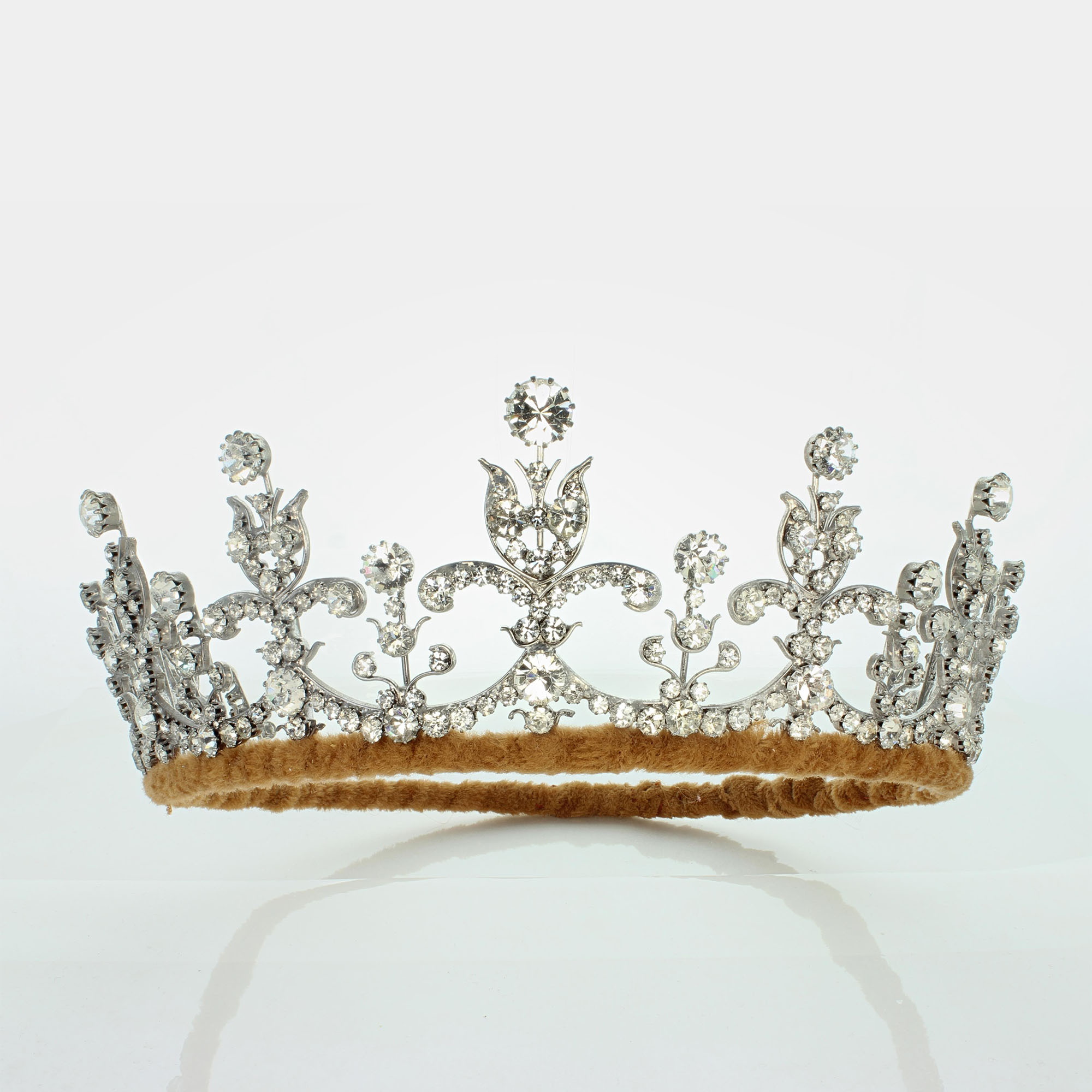 The Girls of Great Britain and Ireland Tiara was one of many wedding gifts given to Princess Victoria Mary of Teck (known by many as May, and later as Queen Mary) when she married the future King George V in 1893. It was given to her by the girls of Great Britain and Ireland. Specifically, a committee of them chaired by Lady Eva The committee raised around £5,000 and purchased this tiara from Garrard before donating the remainder of the funds to charity at the Princess' request. Quoted in The Queen's Diamonds by Hugh Roberts, Queen Mary wrote to Lady Eva that the tiara "will ever be one of my most valued wedding gifts." Not surprisingly she wore the tiara frequently
The tiara is a diamond design of festoons and scrolls set on a bandeau base of round and lozenge-shaped diamonds. It was originally topped with nine large pearl finials, and could be worn as a necklace or used in a smaller coronet style. In the hands of Queen Mary, the original version did not last forever. In 1914, she removed the pearl and replaced them with simpler diamond she also removed the base of the tiara and used it as a separate headband.
In 1947, Mary gave the tiara to her granddaughter Princess Elizabeth as a wedding present, and the Queen is said to affectionately call it "Granny's tiara" to this day. Right away, with tiara occasions coming back in vogue after the war, this became a frequently worn piece.
The Queen was unaware that the bandeau belonged to the tiara and in 1969, she added the base back on to the tiara, and it's been the same ever since.
Height:   4.5cm
Diameter across the back:  15.5cm
Item No: 65-024
Contact us about this item