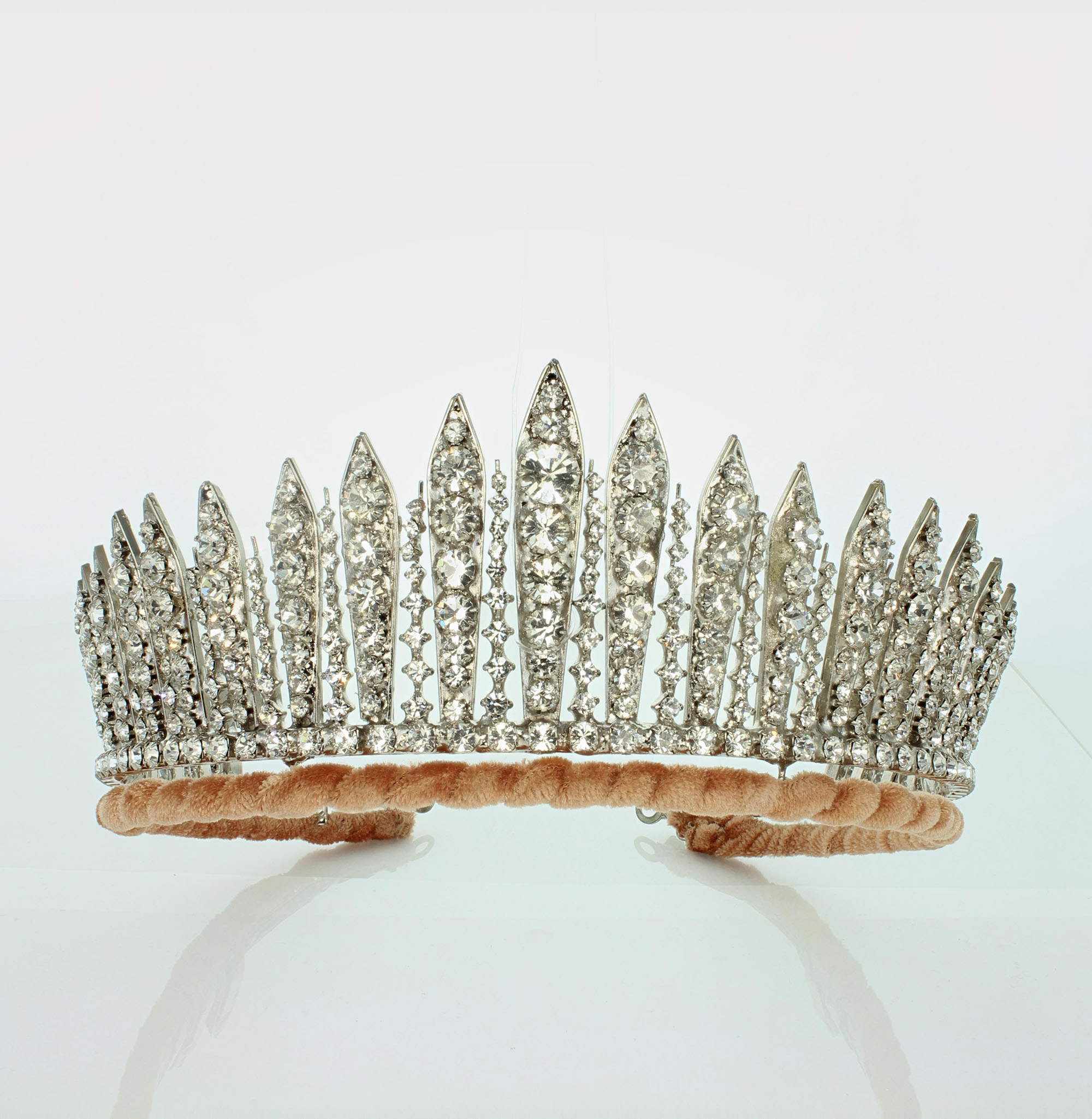 The diamond fringe tiara – a gradual circle of vertical row of diamonds was made in 1830 as a necklace from brilliant cut stones that belonged to King George III. Queen Victoria wore it as a tiara on an official visit to the opera in 1839.
It was inherited by Queen Mary when she became Queen Consort in 1910, and she in turn gave it to her daughter in law, the new Queen in 1937. Queen Elizabeth
The Queen mother loaned it to her daughter Princess Elizabeth as "something borrowed" for her wedding in 1947. She loaned it again to her granddaughter in 1973 for her marriage to Captain Mark Phillips.
Our replica tiara is made as near as possible to the original piece. It has been finished in silver plating
Item No: 65-004
Contact us about this item