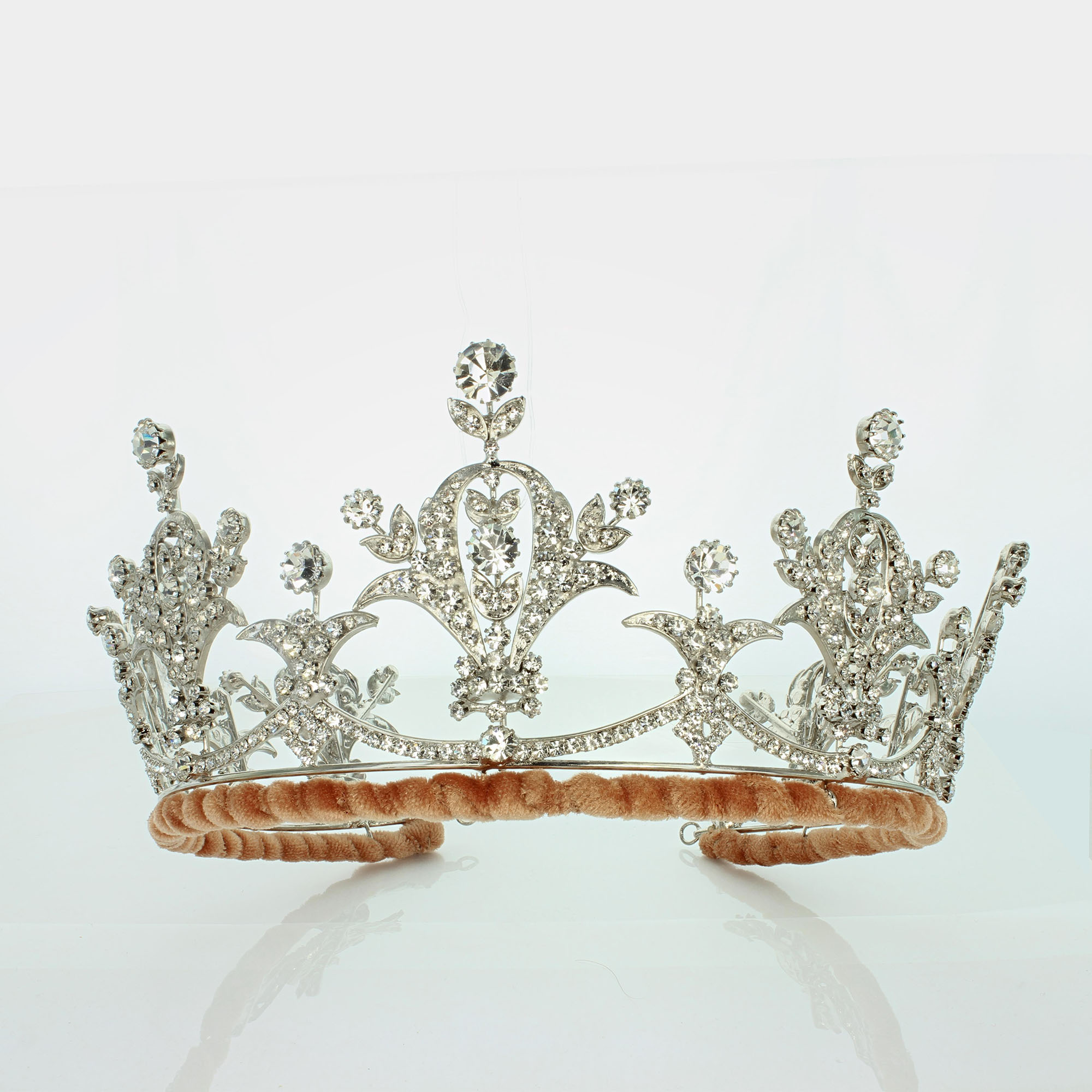 This tiara was gifted to Princess Anne in 1973 by a shipping group in Hong Kong after she had christened one of their ships. It was the same year that Princess Anne married her first husband – Captain Mark Philips.
The Princess has worn the tiara on many occasions, usually at events like state banquets.
In 2008 the tiara was worn by Princess Anne's daughter-in-law, Autumn Kelly, who borrowed the tiara for her wedding to Peter Phillips in Windsor.
Height 7.5 cms
Diameter 16.5 cms
Item No: 65-028
Contact us about this item