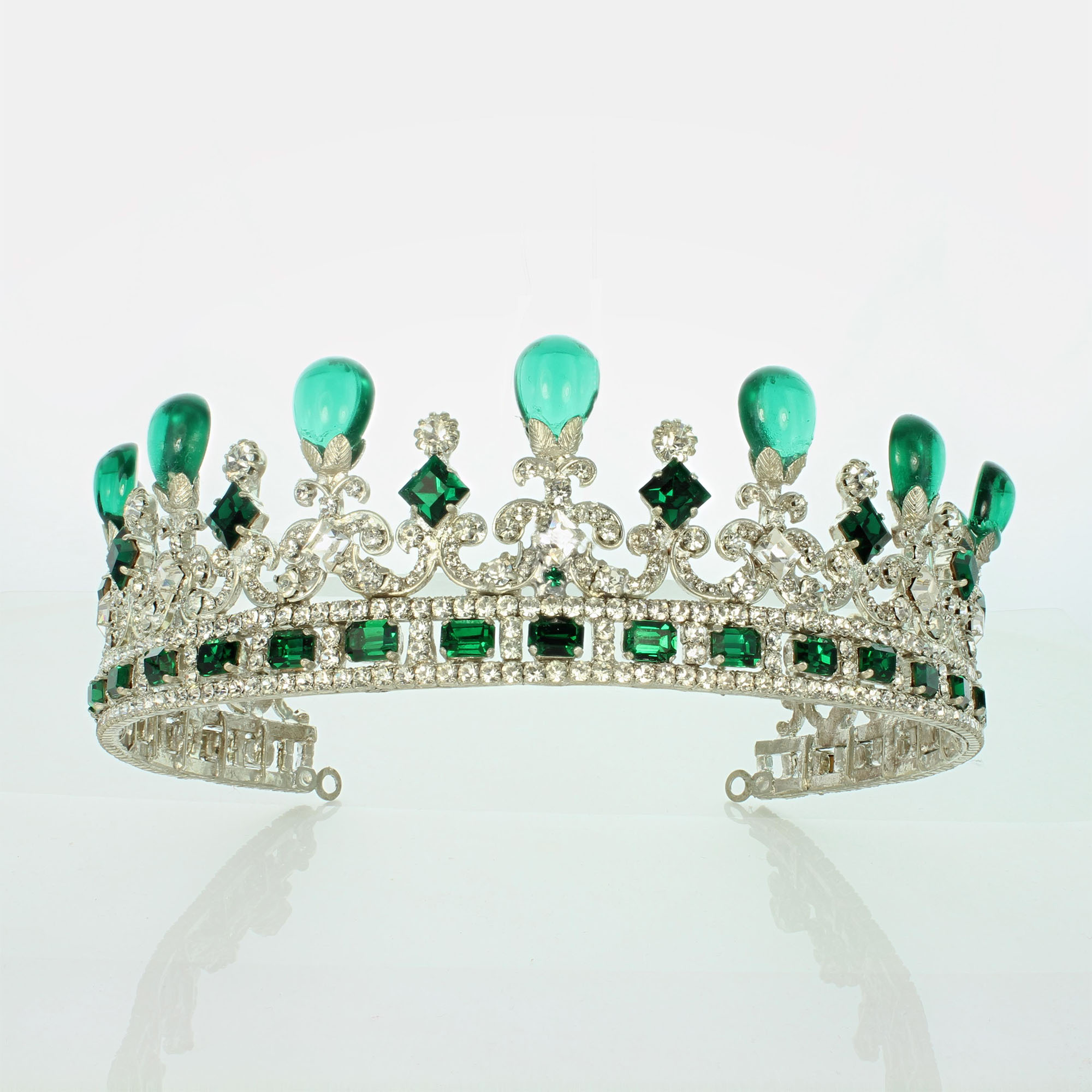 The tiara designed by Prince Albert, husband of Queen Victoria, and was  among her favourite tiaras.
Made of emeralds and diamonds set in gold and designed by Albert in the Gothic Revival style he handled so well, Queen Victoria's Emerald and Diamond Tiara was made in 1845 by Joseph Kitching.  It features upright cabochon emeralds atop a base of scrolls, and seems to almost encircle the head.
This was not one of the pieces Victoria designated as Crown property, and like her sapphire tiara, it remained with her descendants but not with the main royal family. She loaned it to her granddaughter Princess Victoria of Hesse and by Rhine in the 1880s; on that occasion, it was worn around a cap. Decades later, the tiara was worn to the State Opening of Parliament in 1960 by the then-Duchess of Fife, who were  descended from Queen Victoria via her granddaughter Princess Louise.) It was exhibited in 1997 and included in Geoffrey Munn's book Tiaras: A History of Splendour, in which he only identifies the owner by saying that the tiara "survives intact in the hands of a descendant of Queen Victoria".
Height 2 inches
Diameter across the back 6 inches
Item No: 65-005
Contact us about this item