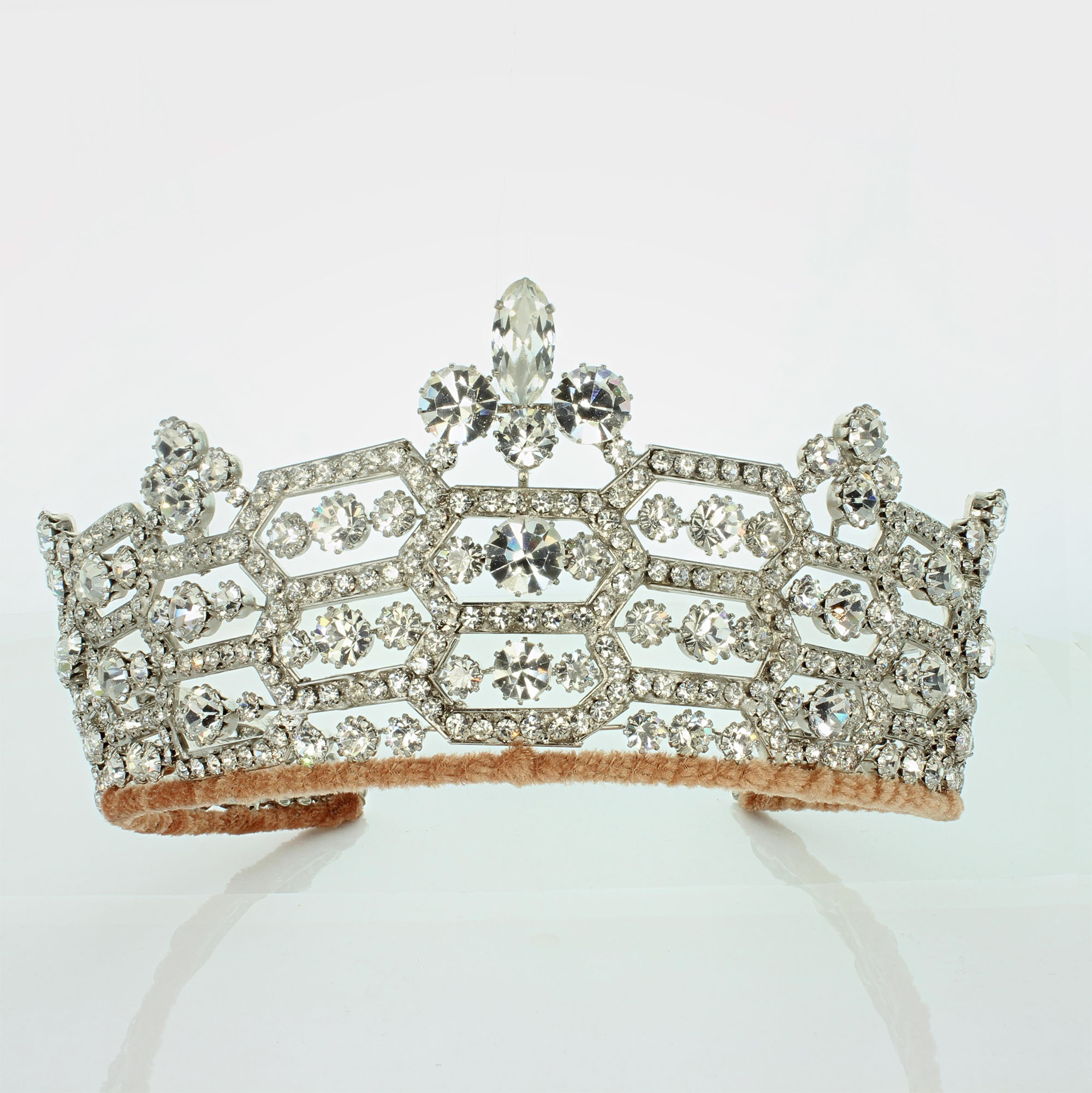 The Boucheron tiara was left to Queen Elizabeth the Queen Mother by the Hon. Mrs Greville from Boucheron in London on 8th January, 1921. It was made up from the customers stones which were taken from an old tiara.
Her Majesty Queen Elizabeth the Queen Mother asked for the height of the tiara to be increased by adding a number of brilliant cut diamonds and a single marquise cut diamond in 1953.
Our replica tiara is made as near as possible to the original.  It is finished in silver plating.
Item No: 65-002
Contact us about this item