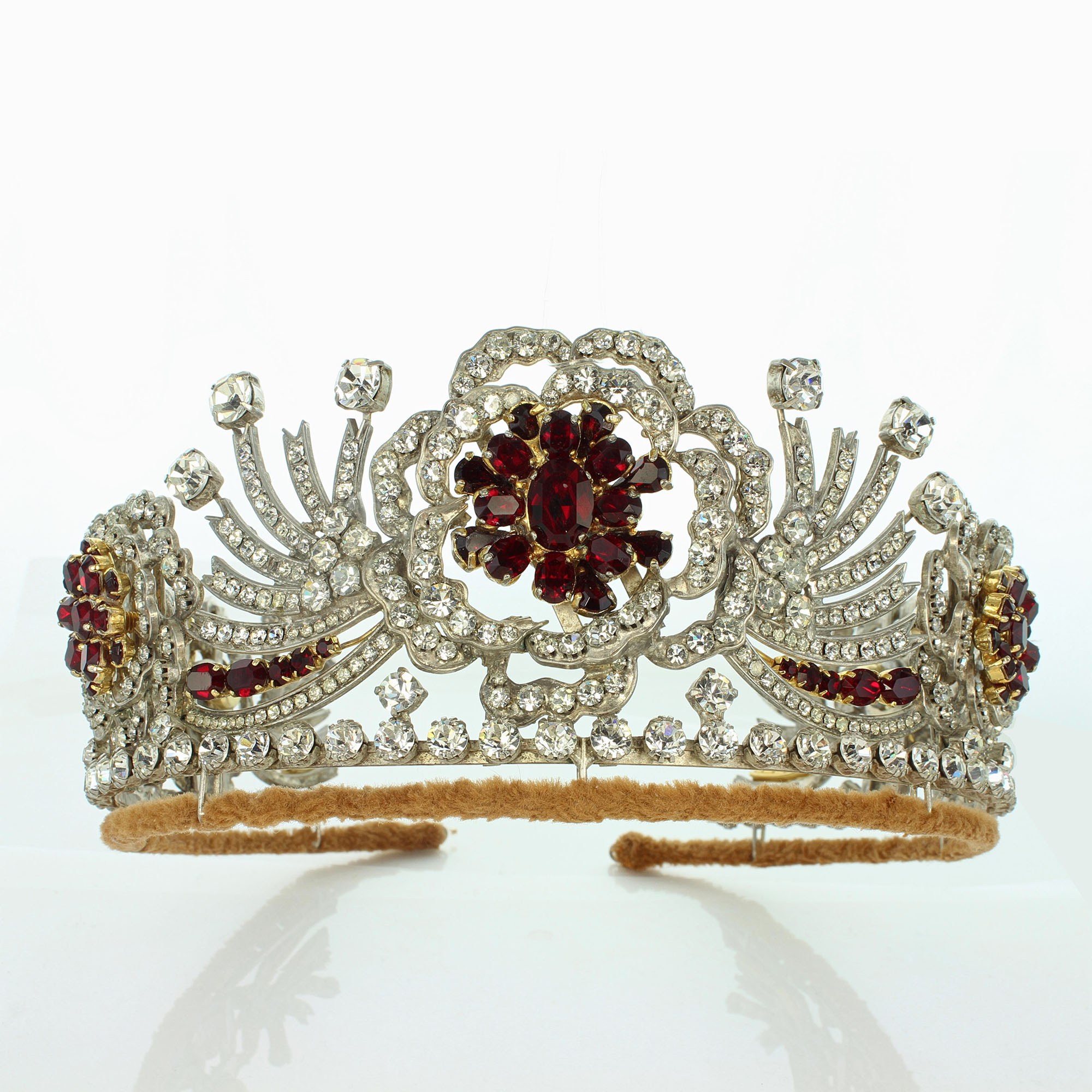 The Burmese Ruby Tiara was ordered to be made by the Queen in 1973. The design of the jewel is in the form of a wreath of roses. It is conventional yet detailed.
There are clusters of rubies in the centre of each flower, and the petals are made using brilliant diamonds. The 96 rubies set into the tiara were a present from the Burmese people.
The number of stones represent the number of diseases that the Burmese people believe can afflict the human body. They credit the ruby with prophylactic properties guarding the wearer not only against illness, but also against evil.
Item No: 65-001
Contact us about this item