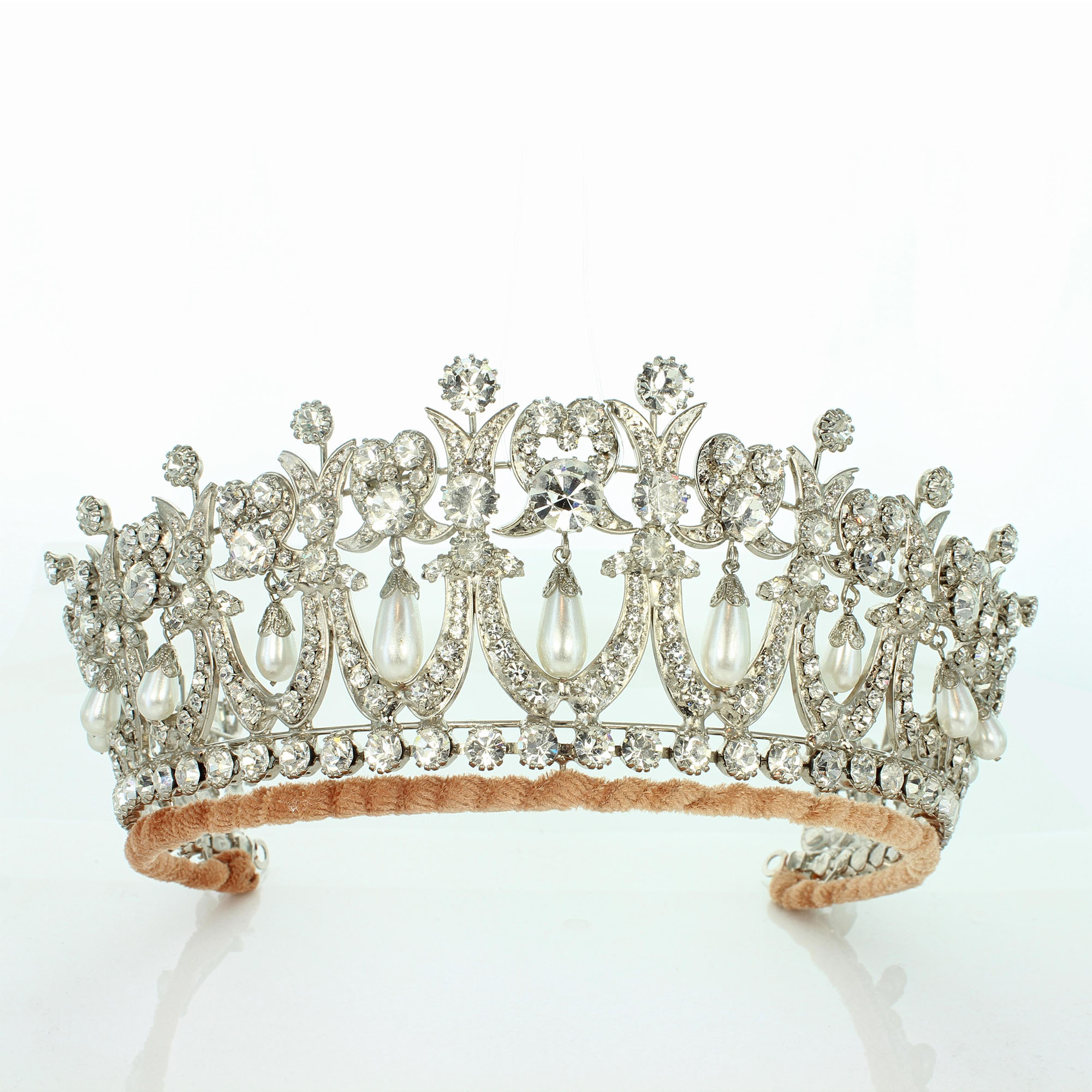 One of the most charming tributes that Queen Mary ever paid to the maternal side of her family was the tiara which she had made in 1914 to her own design and from pearls and diamonds that were already in her possession.
It was a copy of one which was owned by her grandmother, Princess Augusta of Hesse, who married the first Duke of Cambridge, seventh son of King George III in 1818.
She had been given it by her family prior to her marriage. There was a strong French influence in the design of the 19 openwork arches, each enclosing an oriental pearl from a diamond lover's know bow and surmounted by single diamonds and upright pearl spikes.
Our replica tiara is as near as possible to the original piece. It has been finished in silver plating.
Item No:65-003
Contact us about this item