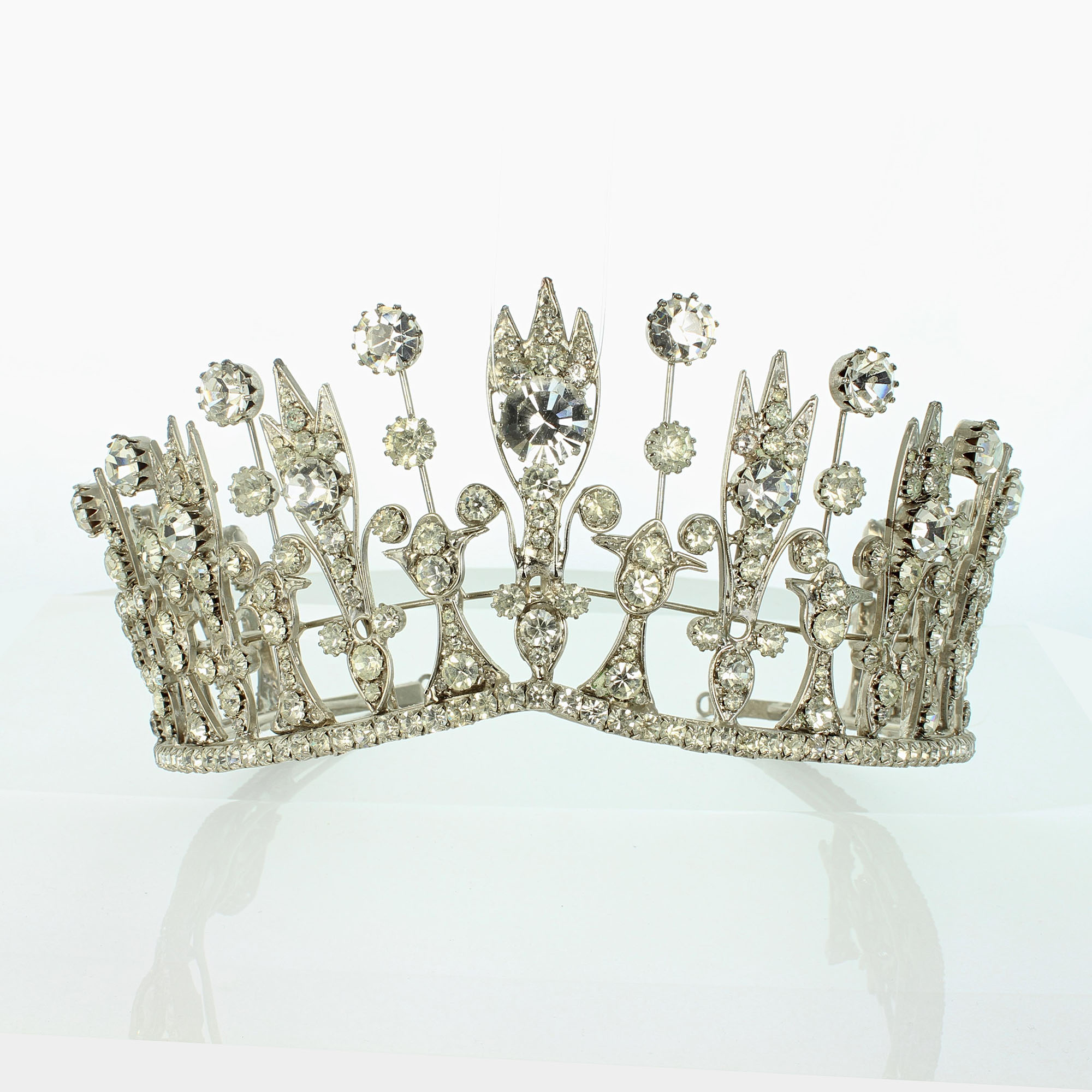 The County of Surrey Tiara was a wedding gift given to Princess Mary of Teck (the future Queen Mary) by the people of the County of Surrey. This diamond tiara is a modified fringe design and hasn't been seen since the early days of Queen Mary's marriage.
The County of Surrey tiara, also known as the Surrey Fringe Tiara was one of the many gifts presented to Princess Mary of Teck for her wedding to the later King George V in 1893
The tiara also converts into a necklace but sadely it was dismantled in 1913. The large brilliants were later used to top the Girls of Great Britain & Ireland tiara while other diamonds were sent to use in the creation of the Gloucester Honeysuckle Tiara.
Height 2.75 inches
Width across the base 6.5 inches
Item No: 65-029
Contact us about this item