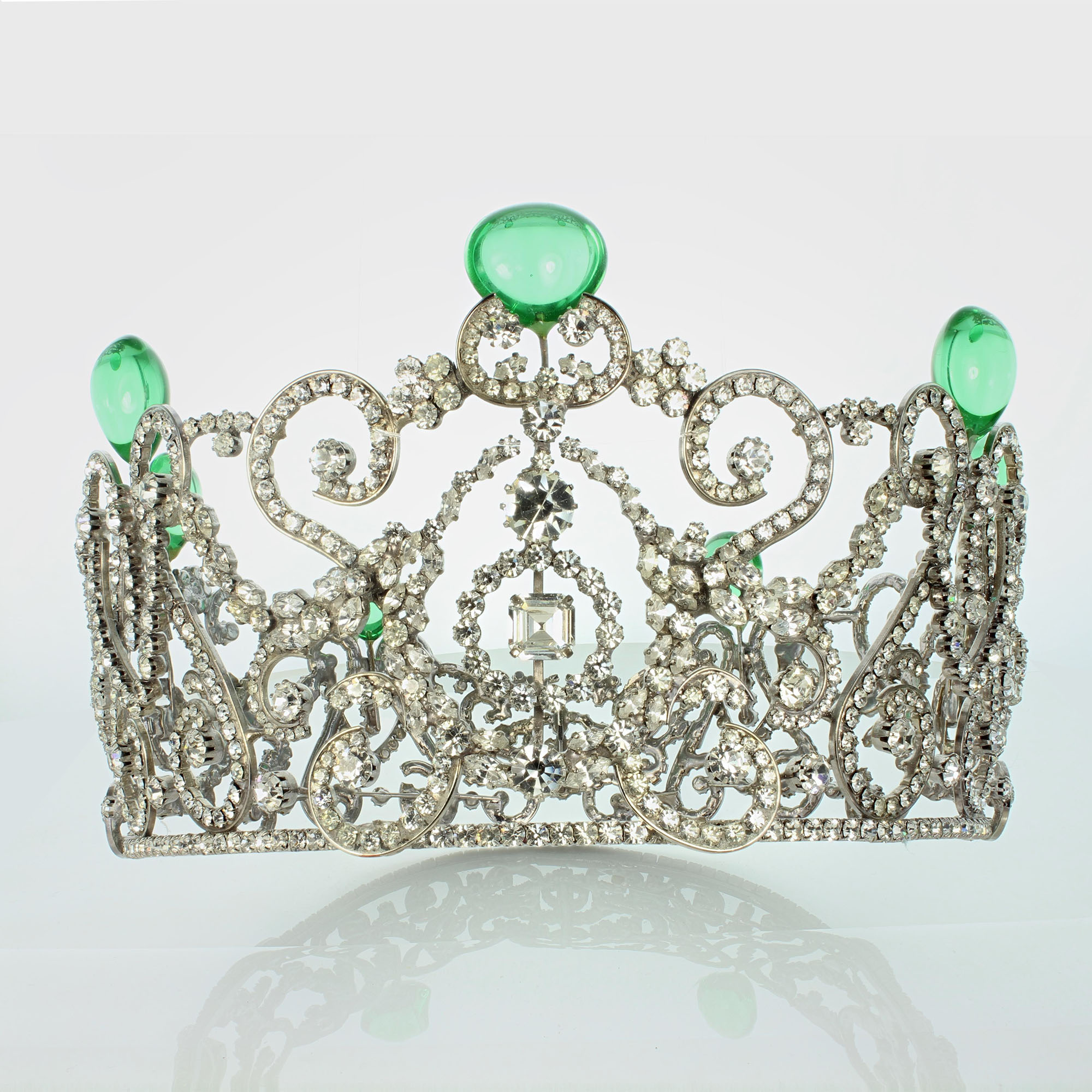 Following his 1910 accession to the throne, George V began preparing for both his Westminster Abbey coronation and a celebration of his new position in India. The Delhi celebration was designed as a fitting celebration of his new status as King and Emperor. After it was determined that the crown jewels were not allowed to leave the United Kingdom, a new crown was ordered for George and a new tiara was designed for his queen, Mary. And so Garrard created a new tiara, on a new scale of grandeur, in 1911
The new tiara was created with the remnants of another tiara and a few smaller jewels – a typical Queen Mary move. In this case, the dismantled tiara was a large looped diadem made for Mary by Boucheron following a 1901 visit to South Africa, where she'd been given a present of diamonds from the De Beers Mine.
The new Delhi Durbar Tiara was set in platinum and gold, with diamonds forming lyres and s-scrolls, overlapped by diamond festoons. The tall piece is a complete circlet, wrapping entirely around the head.
The tiara was originally set with 10 cabochon emerald drops on top. These are part of the famous set of Cambridge emeralds once belonging to Queen Mary's grandmother, and acquired by Queen Mary. The full set of emeralds were used to create a complete and magnificent parure for the Durbar.
Height to top of emeralds: 10.5 cms
Diameter: 16.6 cms
Item No: 65-026
Contact us about this item