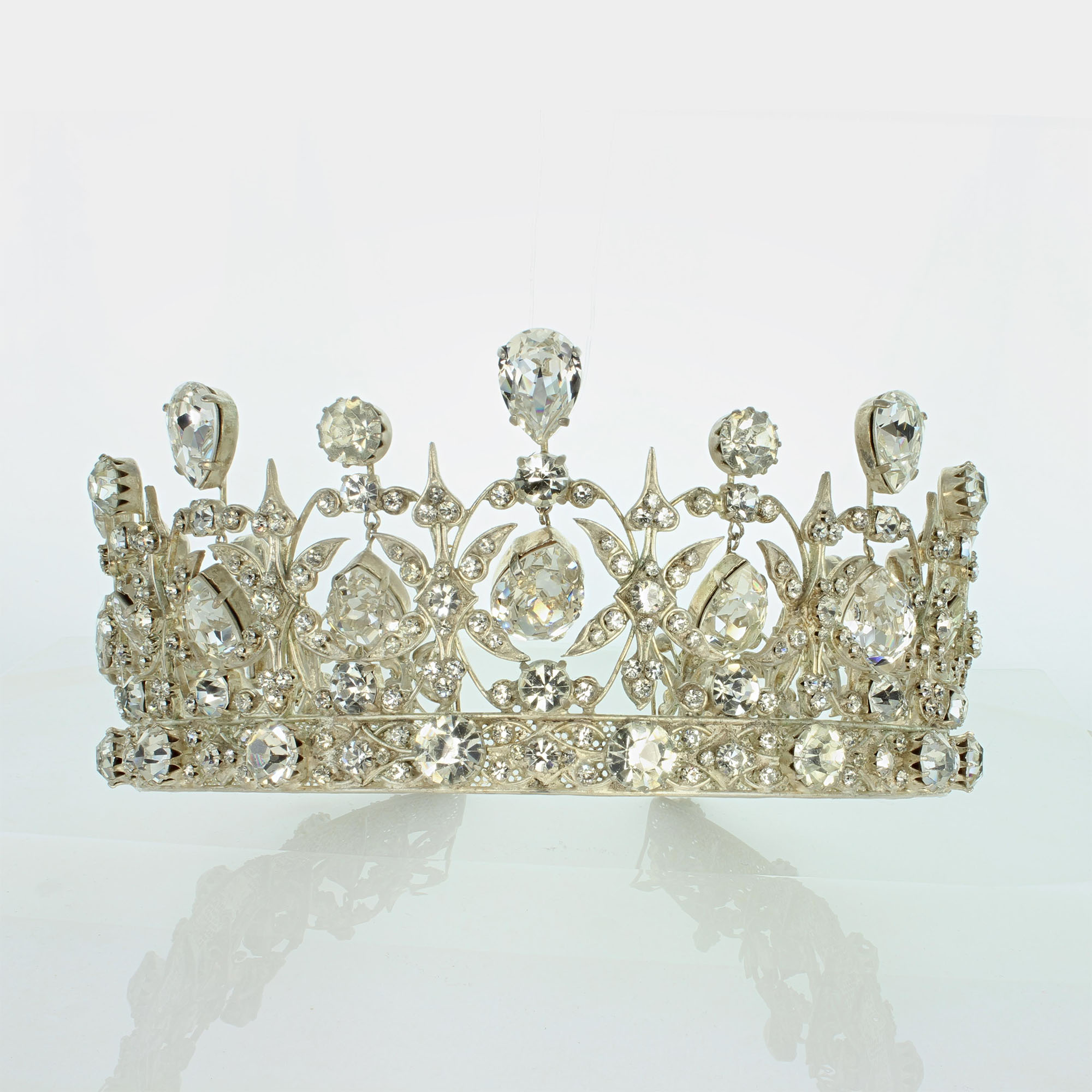 This splendid tiara of diamonds was made in the 1880's a wedding present to Princess Louise of Wales, daughter of Edward VII, from her new husband The Duke of Fife. The tiara has remained in the family ever since passing down from Louise's daughter Alexandra and then to the third Duke of Fife.
Princess Louise, Duchess of Fife (later the Princess Royal), wore the Fife Tiara in Official Portraits and at Royal events, including the wedding of her sister Princess Maud, later Queen Maud of Norway, and the Coronations of her father, King Edward VII, in 1902 and her brother, King George V, in 1911. The couple had two daughters, Princess Alexandra and Princess Maud. The Duke of Fife died in 1912, soon after the family was shipwrecked off the coast of Morocco, on their way to Egypt, which eventually led to her father's death in January 1912
The Duchess of Fife Tiara, belonging to the Dukes of Fife and worn at four coronations, has been accepted by the British Government in lieu of tax. It is on display at Kensington Palace!
Height: 7.75 cms
Diameter 15.5 cms
Item No: 65-022
Contact us about this item