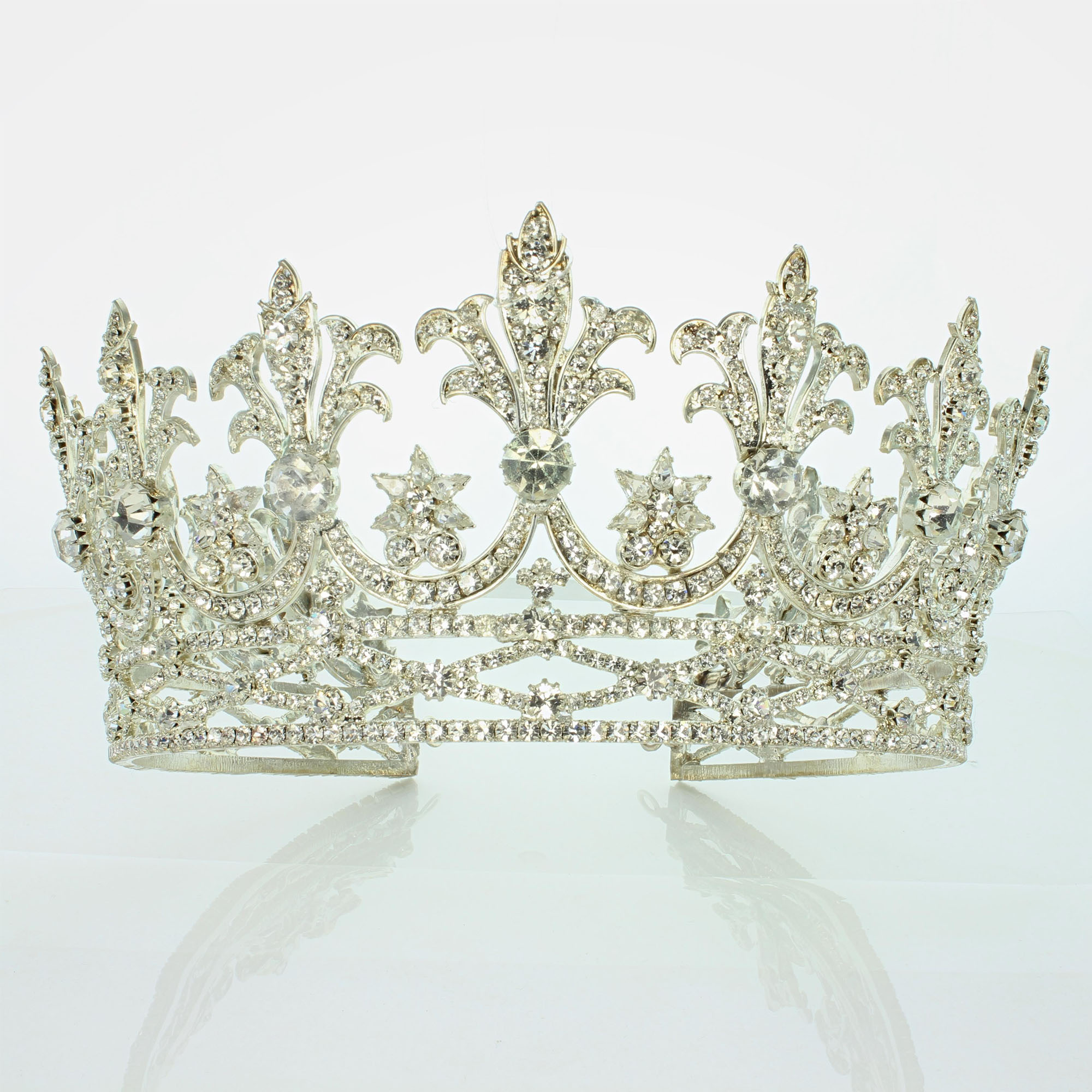 The Strawberry Leaf Tiara of the grand ducal family of Hesse and by Rhine started its journey across the channel in Britain. In early 1861, Princess Alice, the third child of Queen Victoria and Prince Albert, became engaged to Princess Louis of Hesse. Prince Albert, who was interested in jewellery, set about designing bejewelled wedding presents for his daughter; sadly, however, he died before the marriage could take place.
The jewels were given to Alice by her mother, who was careful to note the late prince consort's role in their creation.
Alice wore the diamond tiara on her wedding day and she took it with her to her new home in the German grand duchy of Hesse-Darmstadt, where she was frequently depicted wearing the piece Unfortunately, however, she met the same sort of untimely end as her father, dying of diphtheria in 1878, exactly seventeen years to the day after Prince Albert's death. One of her daughters, Marie, also died. The remaining five children survived: Victoria (grandmother of the Duke of Edinburgh), Alix (the last Empress of Russia), Ella (also later a Russian grand duchess — she was the only family member who did not suffer from the illness), Irene, and her only surviving son, Ernst.
Ernst, always called "Ernie," would eventually succeed his father as the Hessian grand duke. In 1894, he married his seventeen-year-old first cousin, Princess Victoria Melita. As she was now Grand Duchess Victoria of Hesse, she would be the next woman to wear the strawberry leaf tiara designed by her grandfather. The tiara was now essentially a part of the royal jewel collection of the grand duchy, and Victoria Melita wore it in portraits and on important occasions. One of the most significant of these outings was in 1896, when she wore the tiara during the coronation festivities for her brother- and sister-in-law, Tsar Nicholas II and Tsarina Alexandra Feodorovna. The illustration on the right depicts Victoria Melita wearing the strawberry leaf tiara (and, I believe, the emerald and pearl necklace we discussed last week) during the Russian imperial coronation
Height: 10 cms
Diameter: 15 cms
Item No: 65-013
Contact us about this item