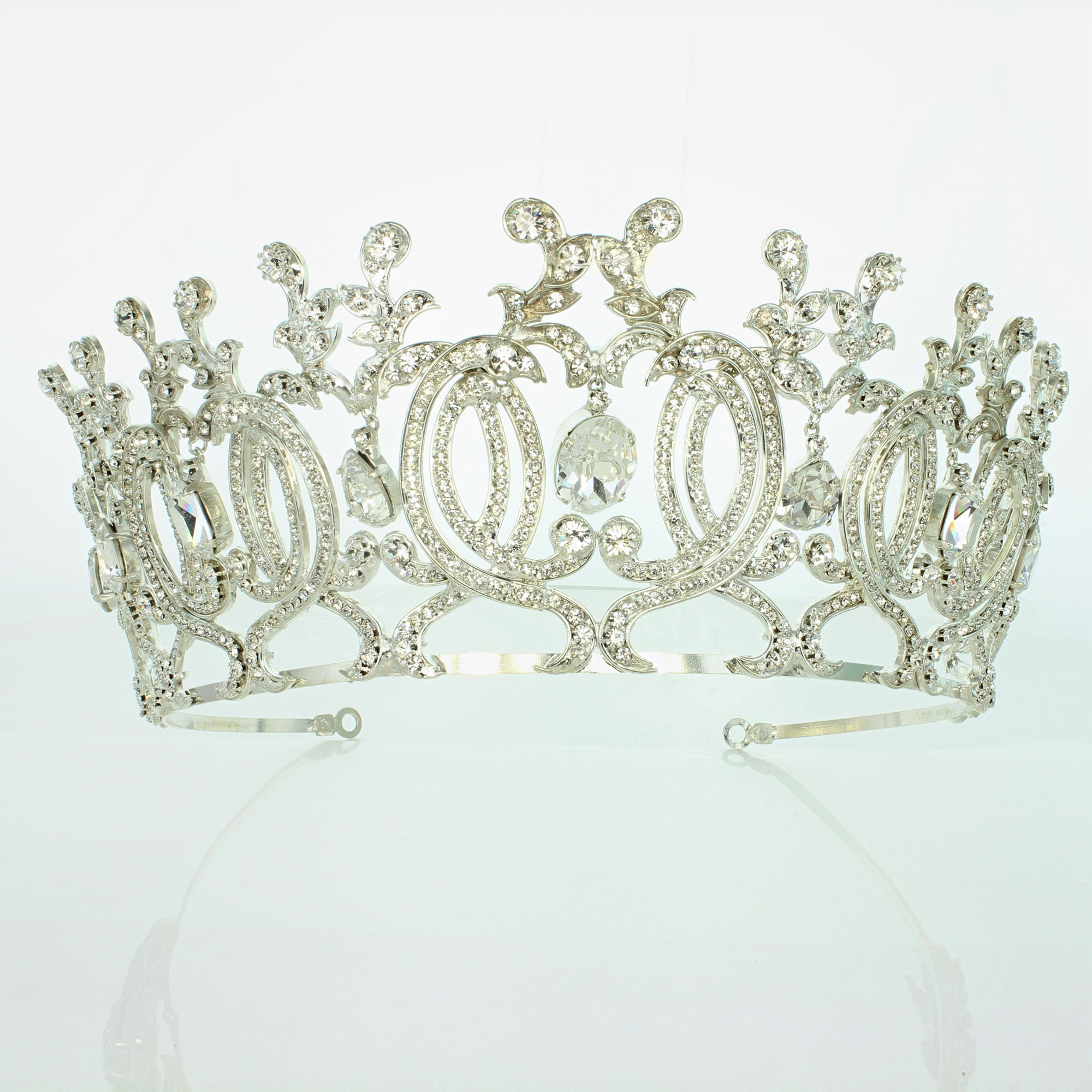 Cartier was commissioned in 1902 by the 6th Duke of Portland to create this tiara for his wife, Winifred, who then wore it to the 1902 coronation of King Edward VII. The Duchess was a canopy bearer for Queen Alexandra during the ceremony, and later served as her Mistress of the Robes.
While the title ultimately passed out of this branch of the family, the tiara and other treasures of the Portland collection stayed. The Portland Tiara was not among the jewels sold at auction in 2010.
In 2018 The Portland tiara was stolen in a heist on the Welbeck Estate in Nottinghamshire when the broke into the Portland collection gallery. It is feared that it could be broken up and the diamonds sold off separately.
Height 3"
Diameter across the base 6 inches
Item No: 65-009
Contact us about this item