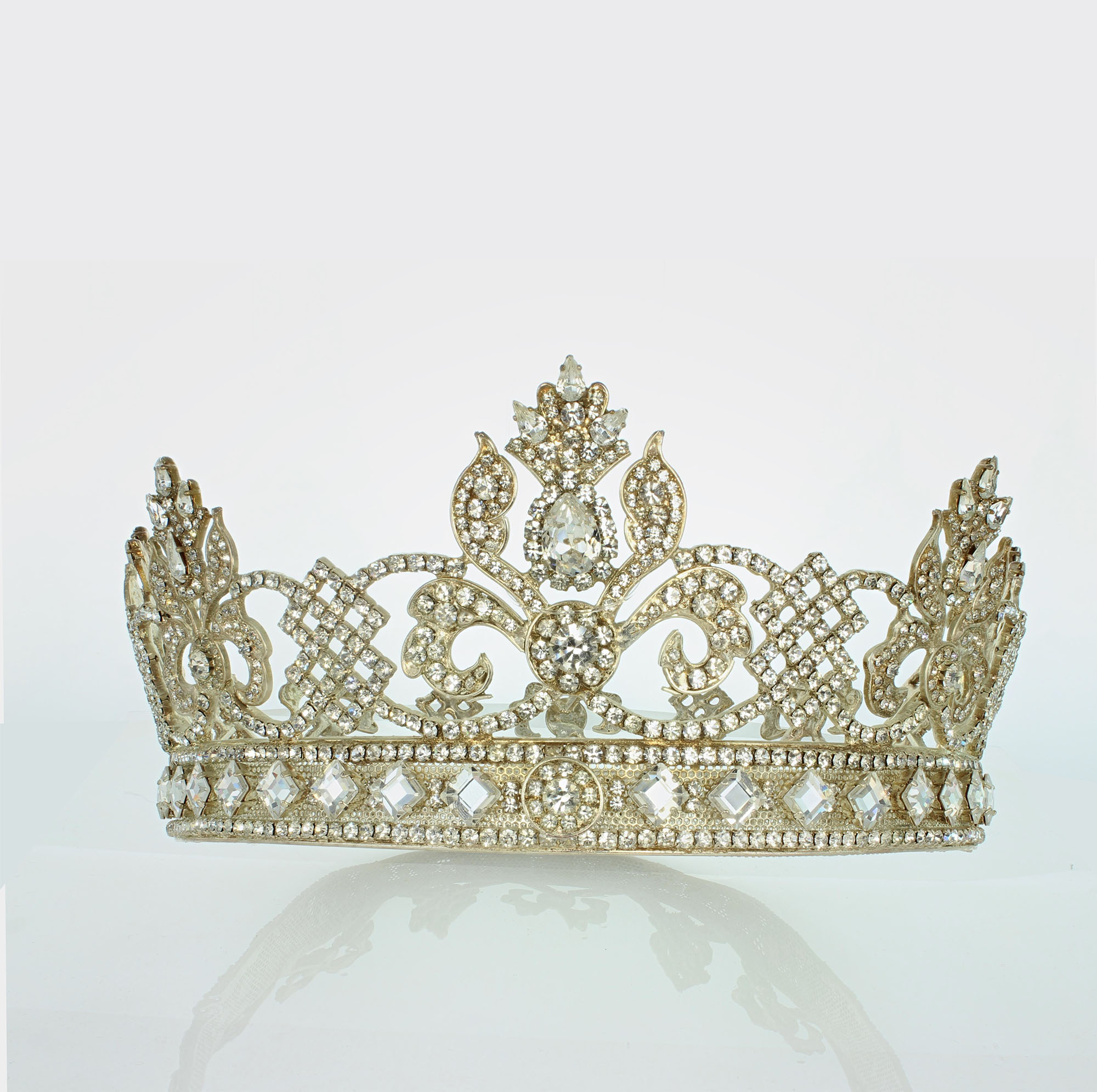 Albert Edward, Prince of Wales – son of Queen Victoria and the future King Edward VII – purchased a magnificent parure for his bride, Princess Alexandra of Denmark, as a gift for their wedding in 1963 The set from Garrard included a large diamond tiara plus a diamond and pearl necklace, set of earrings, and brooch. Alexandra wore the brooch, necklace, and earrings on their wedding day and she continued to wear the set for important occasions throughout her life.
Alexandra did not have a will when she died in 1925, she did indicate items of jewellery that she wished to leave to each of her daughters. The tiara was inherited by Princess Victoria, Alexandra's second daughter and unfortunately it was disposed of by Toria at some point. The rest of the parure was split between royal ladies for a time but is now reunited in The Queen's collection.
The tiara is in the style of a coronet. The base consists of two rows of diamonds with ten large brilliants in between and smaller diamonds connecting the ten larger stones. Scroll motifs, each featuring a large pear-shaped diamond, extend up from the base, and a rather Greek motif connects each one. The tiara was designed to be flexible; the elements break down to brooches and the base can be worn with just the scrolls. Alexandra also wore the base with diamond stars on top instead of the scroll motifs.
Height: 9 cms
Diameter 17.5 cms
Item No: 65-025
Contact us about this item