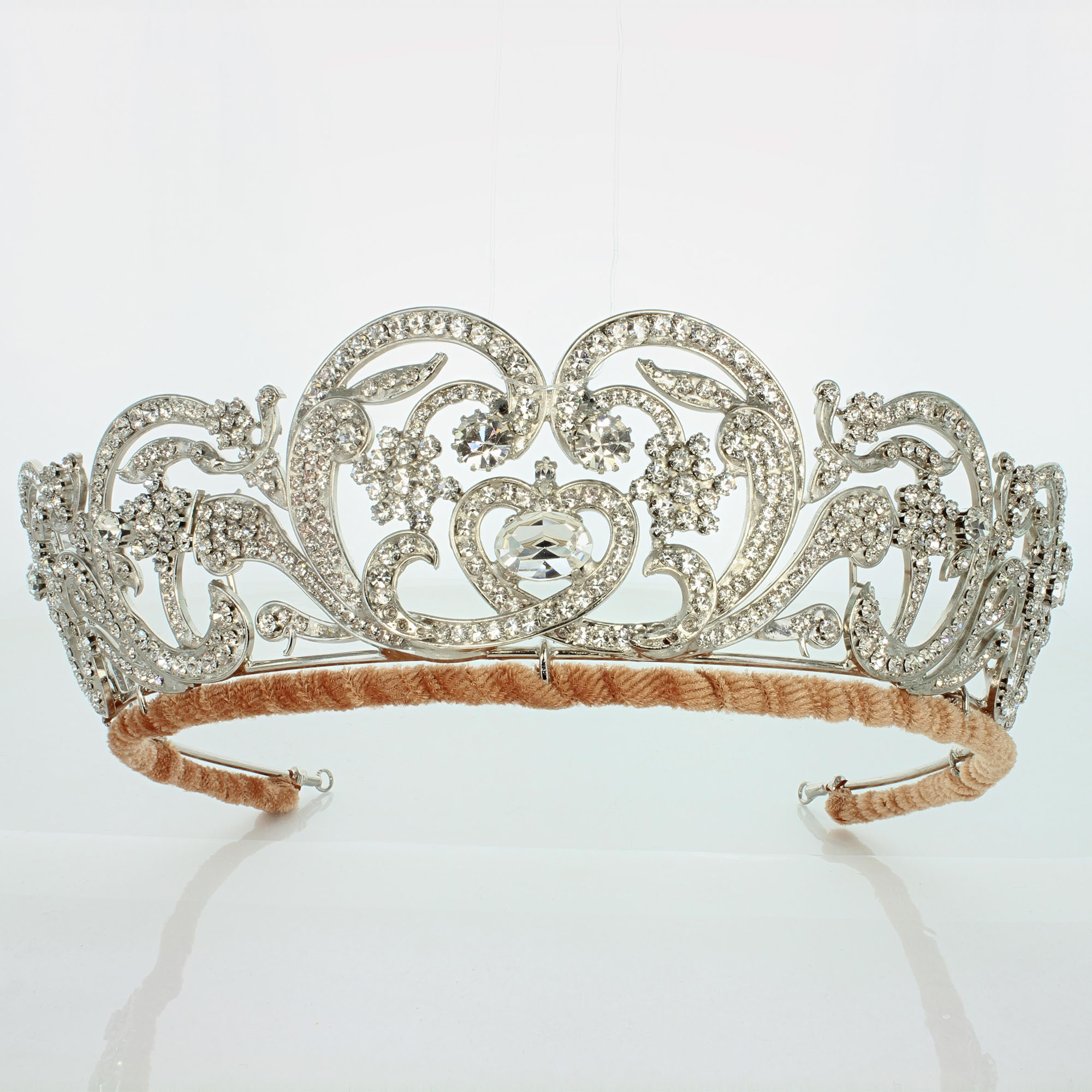 The Spencer Tiara belongs to the family of the late Diana, Princess of Wales, but it was worn so often by her that some people assume it is a royal piece
Though this piece was once said to date from the 18th century, it actually seems to be a combination of pieces of varying ages and from different jewellers that has gone through several changes over time.
The full Spencer Tiara dates back to around 1935. It came together with the centre element which was a wedding gift from Lady Sarah Spencer to Cynthia, Viscountess Althorp (Diana's grandmother), in 1919. This piece was remounted by the Goldsmiths and Silversmiths Company at some point, and Garrard was asked to create four matching pieces in 1937 to add on. The oldest bits are at the ends; these are said to have come from a tiara once belonging to Frances, Viscountess Montagu and left to Lady Sarah Spencer in 1875.
The tiara was worn by both of Lady Diana Spencer's older sisters, Jane and Sarah, at their weddings before it made its infamous debut at the wedding of Prince Charles and Lady Diana in 1981
Height 5.5 cms
Diameter 15 cms
Item No: 65-019
Contact us about this item