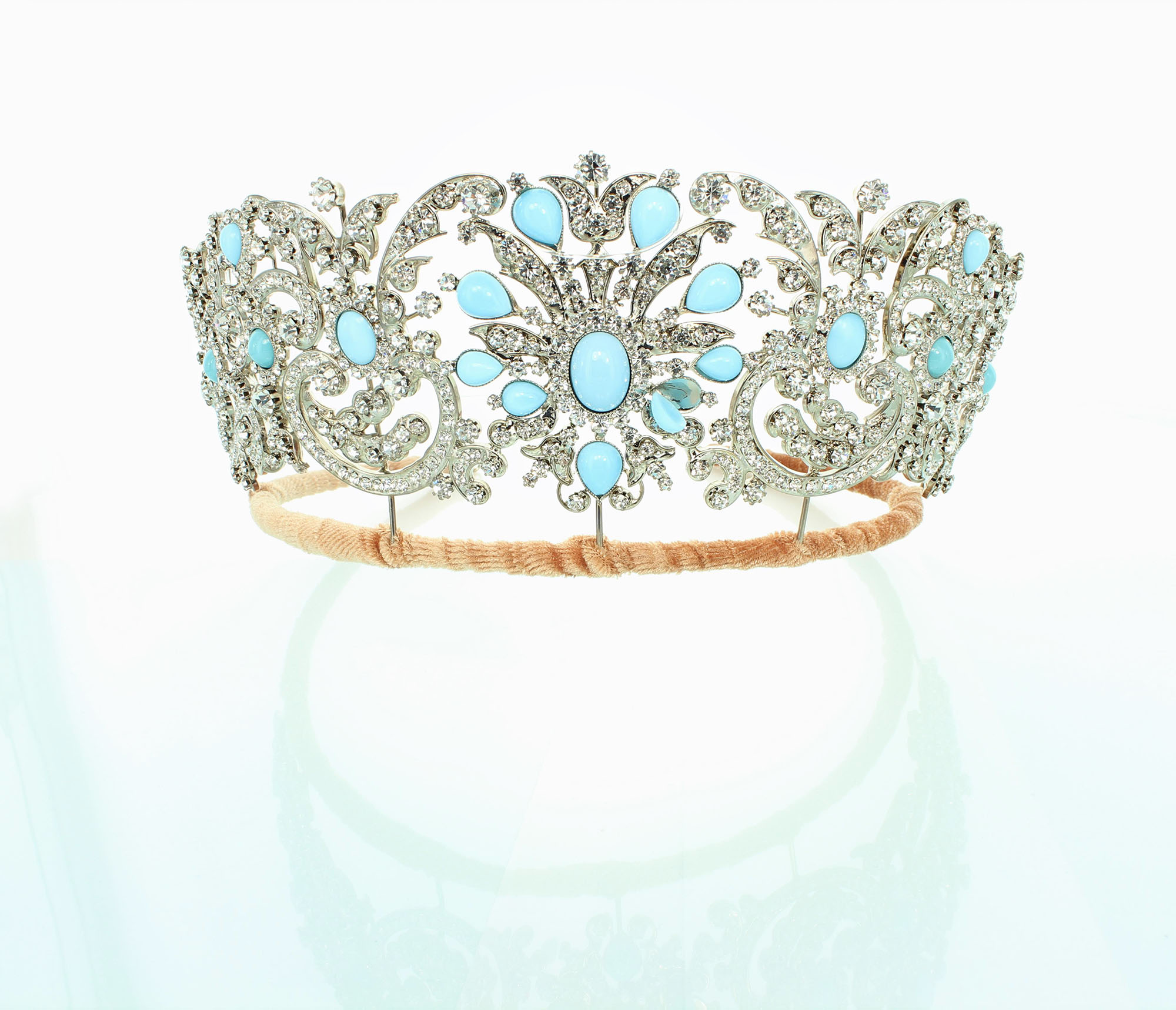 The Teck Tiara was made around 1850 for Princess Mary Adelaide, the Duchess of Teck who was the future Queen Mary's mother.
The future Queen Mary received this stunning gem with its accompanying parure as a wedding gift from her parents. Queen Mary had the tiara altered in 1912. She gave the altered parure to her daughter in law Alice, the Duchess of Gloucester in 1935 as a wedding gift.
Alice passed the tiara onto her daughter-in-law, Brigitte, the current Duchess of Gloucester.
The tiara remains in the Gloucester family collection to this day.
Height: 3 inches
Diameter: 6 inches
Item No: 65-030
Contact us about this item