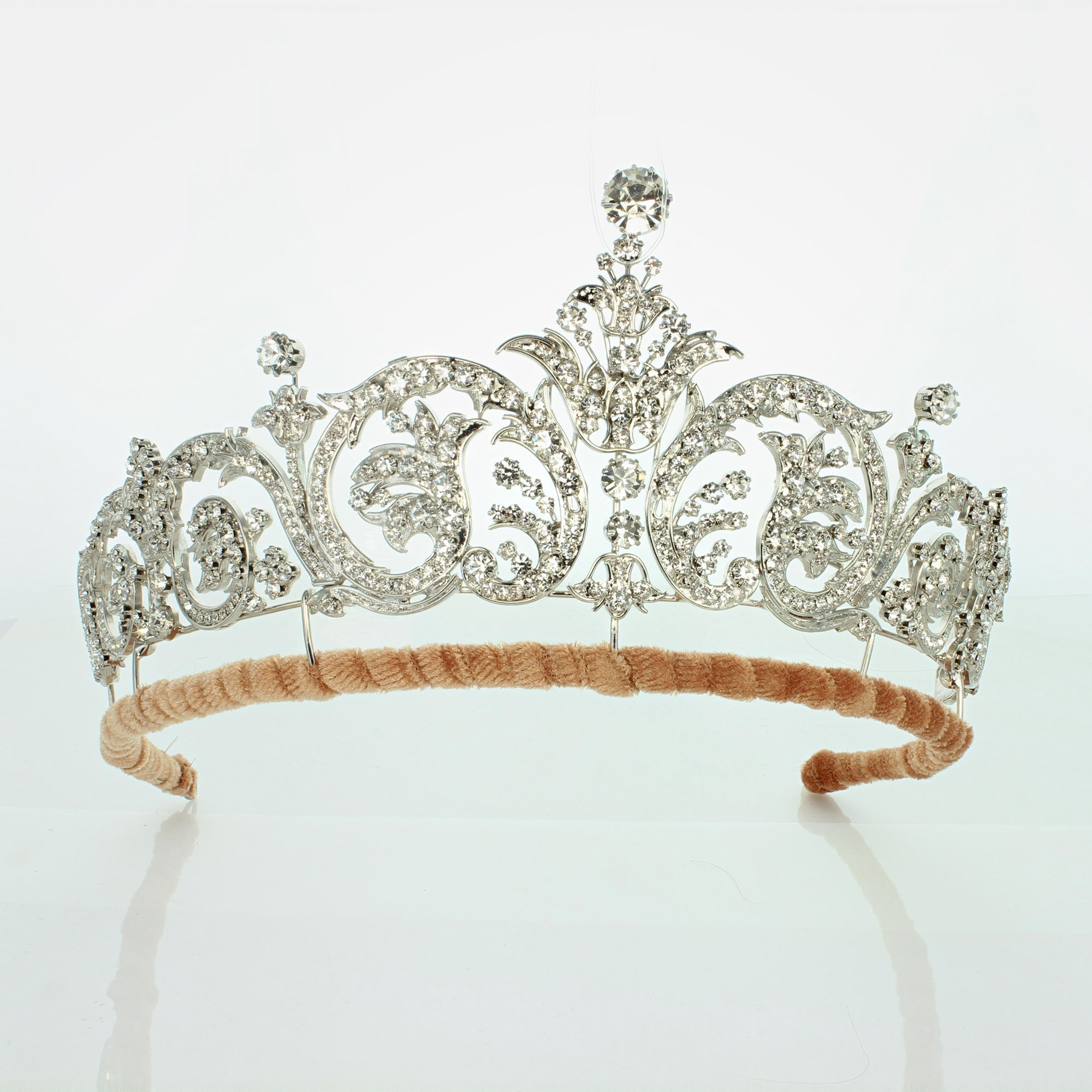 The York tiara was a gift to the Duchess by Queen Elizabeth II and the Duke of Edinburgh, features delicate floral scrollwork with a massive 5-carat diamond set on top. The platinum stunner is part of a larger Demi-Parure set worn by the Duchess on her wedding day.
When the soon-to-be Duchess of York and her father, Major Ronald Ferguson walked down the aisle at Westminster Abbey, her diamond tiara was hidden under a coronet of gardenias.
It wasn't until she signed the marriage certificate that she removed the flower crown, unveiling her brand-new tiara. For Fergie (and the rest of the world), the diamond diadem symbolized her official entrance into the royal.
During the couple's divorce in 1996, Fergie's jewels — her engagement ring and tiara, specifically — were called into question. It is understood that the Duchess was granted the rights of her jewellery collection and was able to keep it.
Height 3 inches
Diameter accross the back 6.5 inches
Item No: 65-016
Contact us about this item