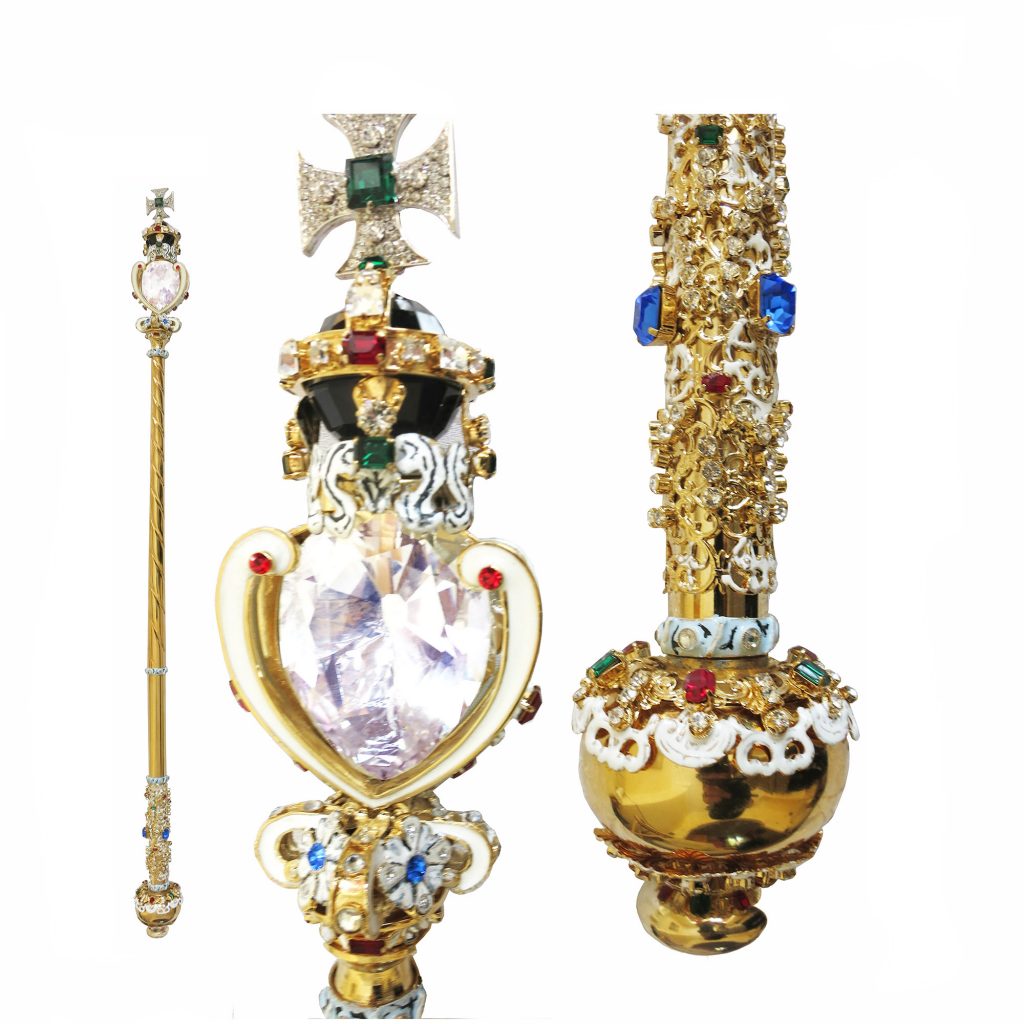 The Royal Sceptre, which is held in the Sovereign's right hand during the coronation, is made of gold surmounted by a magnificent diamond-encrusted cross with an emerald in the centre. Below the cross is a splendid amethyst and below that is what is believed to be the world's largest diamond. This is a pear shaped brilliant known as The Star of Africa. It was set into the sceptre in 1910.
The Star of Africa is the only gem in the royal regalia whose history is accurately recorded.
It was cut from an immense diamond which was found in 1905 by Mr. Frederick Wells, manager of the de Beers Premier mine in South Africa.
Walking through the mine he saw what he believed to be a large piece of crystal protruding from the rock face. He dug it out with his walking stick.
He took the stone to Sir Thomas Cullinan who was President of de Beers. It proved to be the largest diamond ever found, an unbelievable 3106 carats. It was named the Cullinan and presented to King Edward VII on his birthday in 1907 by the Transvaal Government with a request that it should be set into the Crown of England.
The diamond was far too large to be used, and the King decided to have it split.
A man called Mr Ascher from Amsterdam was chosen to undertake this difficult task. The story goes that as he delivered the blow to split the diamond, he fainted. When he was shown how perfectly he had succeeded, he fainted again.
The two pieces were later subdivided. The first and largest piece, the Star of Africa of 530 carats, was set into the Royal Sceptre. The second Star of Africa was set into the Imperial State Crown. The Third and Fourth Star of Africa are worn by the Queen as a brooch. The last major work carried out on the sceptre was in 1910.
Item No: 61-003
Contact us about this item