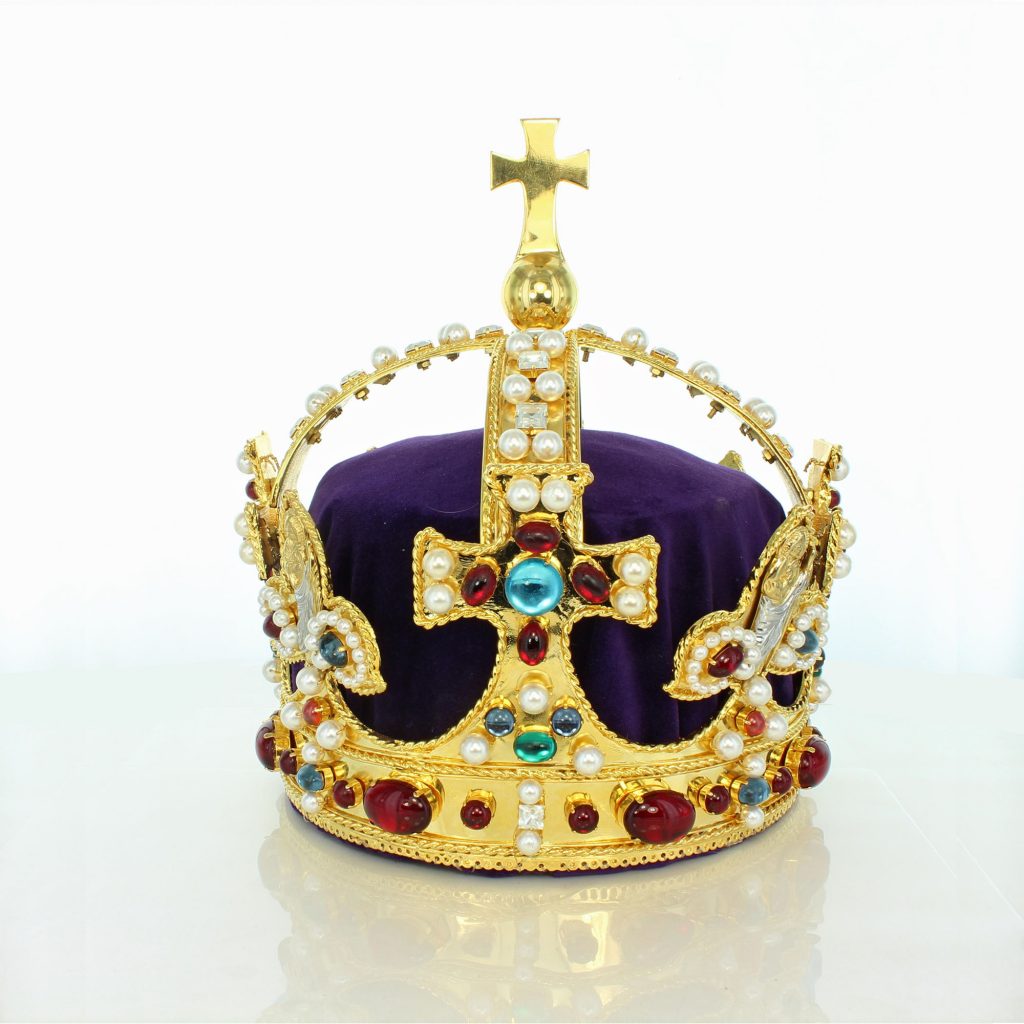 The crown may have been made for Henry's father, Henry VII, and was used in the coronations of his children Edward, Mary and Elizabeth, and then of James I and Charles I. By then it was a sacred object: a portrait by Daniel Mytens in 1631 – now in the National Portrait Gallery and crucial evidence for the historians who pored over every surviving image and account – shows Charles I standing bare-headed by a velvet-draped table, on which the crown is shown in scrupulous detail.
In 1649 the crown was broken up at the Tower of London. The gold went to the mint for coinage, and the jewels were sold off  . For many centuries-old treasures, only one 12th-century spoon escaped the melting pot.  We know this to be the anointing spoon.
Henry's crown is first mentioned in an inventory of his jewels in 1521.  It was tracked down by historians working for the Historic Royal Palaces
The inventories showed how Henry remodelled the crown during his reign to reinforce his new role as head of the Church of England.
Tudor metal metalworking techniques were used including hand twisted gold wire.  The gems and pearls in the recreated crown are real.  The only substitute was rock crystal for the huge diamonds and gold-plated silver instead of the original three kilos of solid gold.
The recreated crown of Henry VIII goes on display at Hampton Court Palace
Height: 10: Inches
Diameter across the bottom: 7.5 inches
Item No: 60-005
Contact us about this item