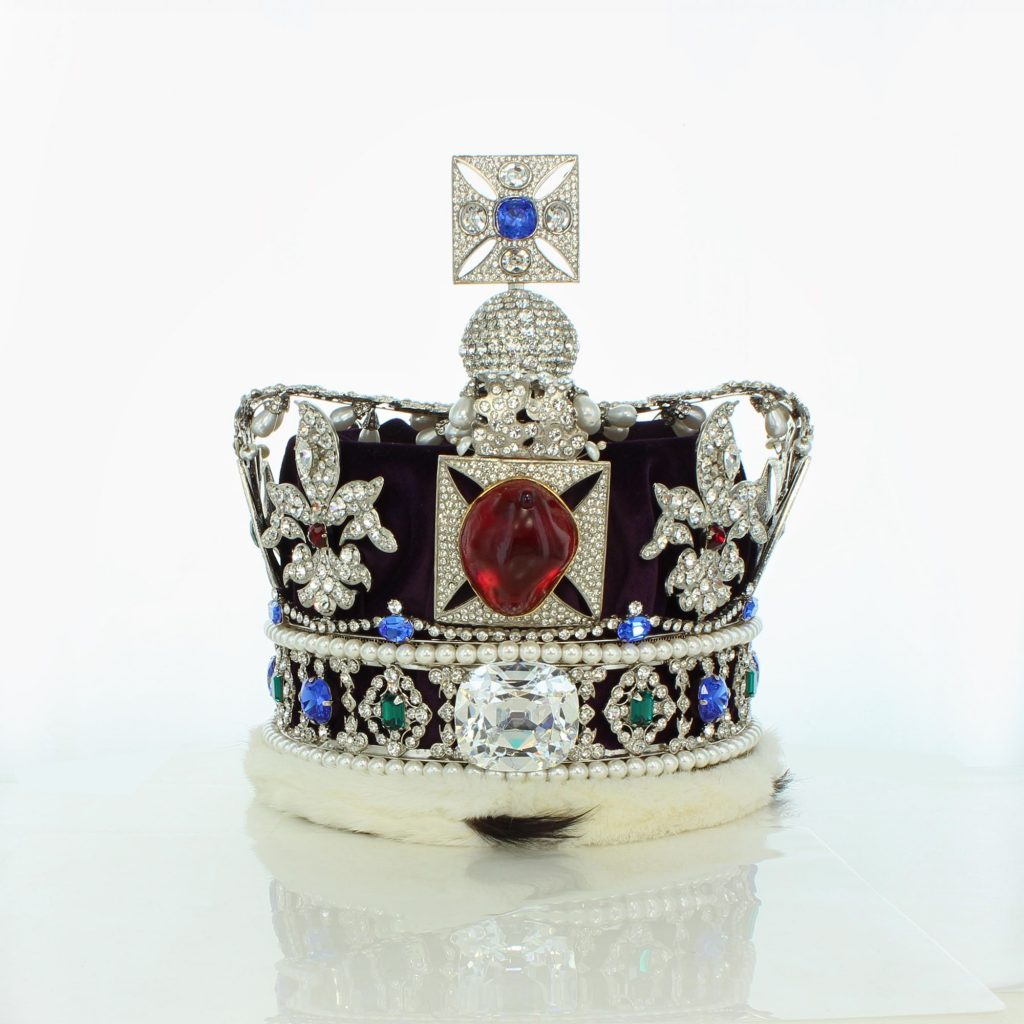 The Imperial State Crown is the most magnificent of all the Crown Regalia. It was made in 1838 for the Coronation of Queen Victoria, and then altered for the Coronation of George VI in 1937 and Elizabeth II in 1953. It is usually worn at the end of the coronation ceremony, when the newly-crowned monarch departs from Westminster Abbey. Although the crown is modern in design, it is set with very ancient gems.
The Black Prince's Ruby is set into the central panel of the crown. The ruby looks like a clot of congealed blood. It is one of the most interesting and admired gems in existence.
Its history is mired in murder and bloodshed. It was first heard of in the mid-14th century, by which time it was already many centuries old. It was then owned by the Moorish Prince of Granada who was murdered by Peter of Castile (also known as Don Pedro the Cruel), who coveted the gem. Don Pedro then gave it to the Black Prince as a token of gratitude for his assistance at the Battle of Navarrette in 1367.
Item No:  60-007
Contact us about this item