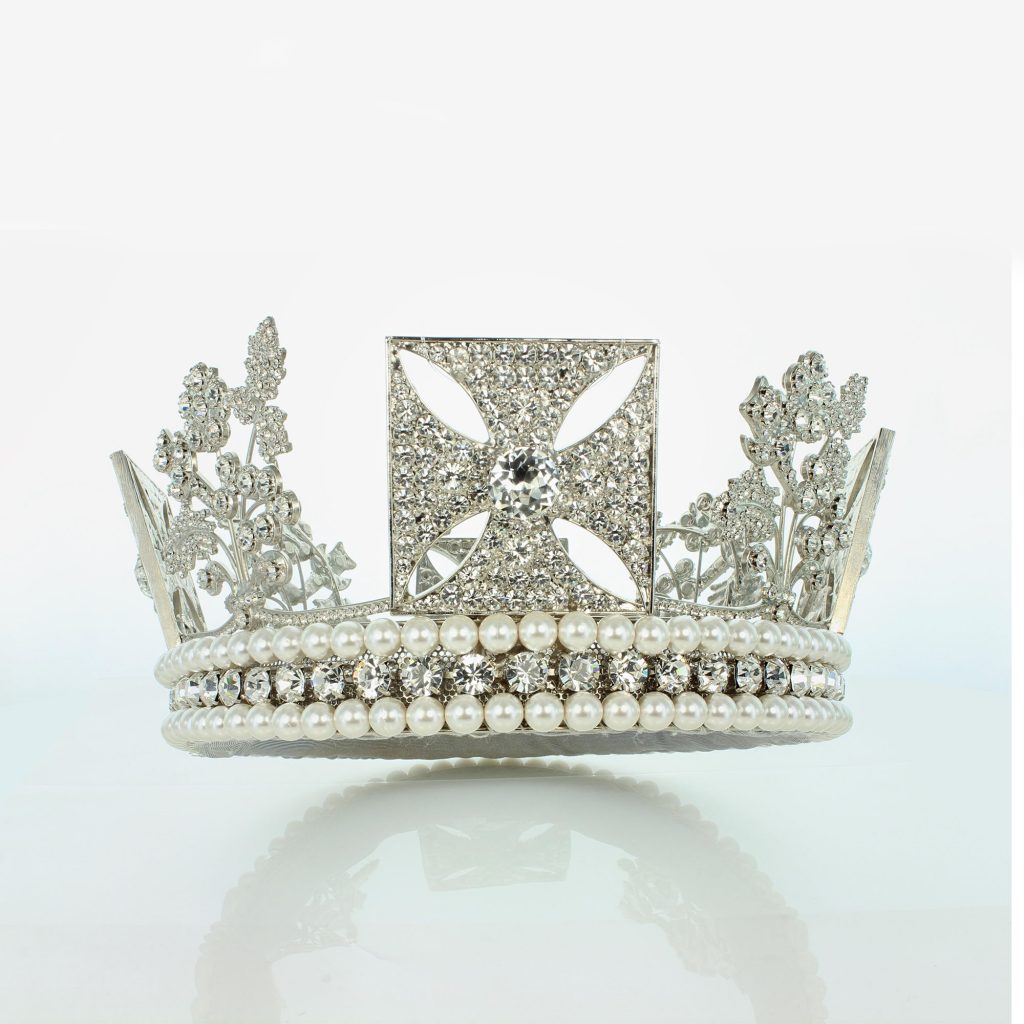 The King George IV State Diadem, also known as the Diamond Diadem, forms part of the Crown Jewels. The Diadem was made in 1820 for the coronation of George IV. It was constructed to encircle the velvet "Cap of Estate" which he wore in the procession to Westminster Abbey.
The diadem is adorned with 1333 diamonds, weighing a total of 327.75 carats, and has 169 pearls along its base. In between the four crosses it features diamond bouquets of rose, thistle and shamrock, which are the symbols of England, Scotland and Ireland. The four cross pattee set with diamonds represents St. George. The front cross has a rare honey-coloured diamond at the centre. The diamond scrollwork band was remounted for Queen Alexandra in 1902 and is framed between two rows of pearls.
The diadem was worn during the coronation procession of Queen Victoria and later Queen Elizabeth II. It is worn by Queen Elizabeth II when travelling to and from the State Opening of Parliament. The diadem, as worn by Queen Victoria (without the cap), appears on the penny black and all her subsequent stamps. The diadem is perfectly circular.
Item No:  60-002
Contact us about this item