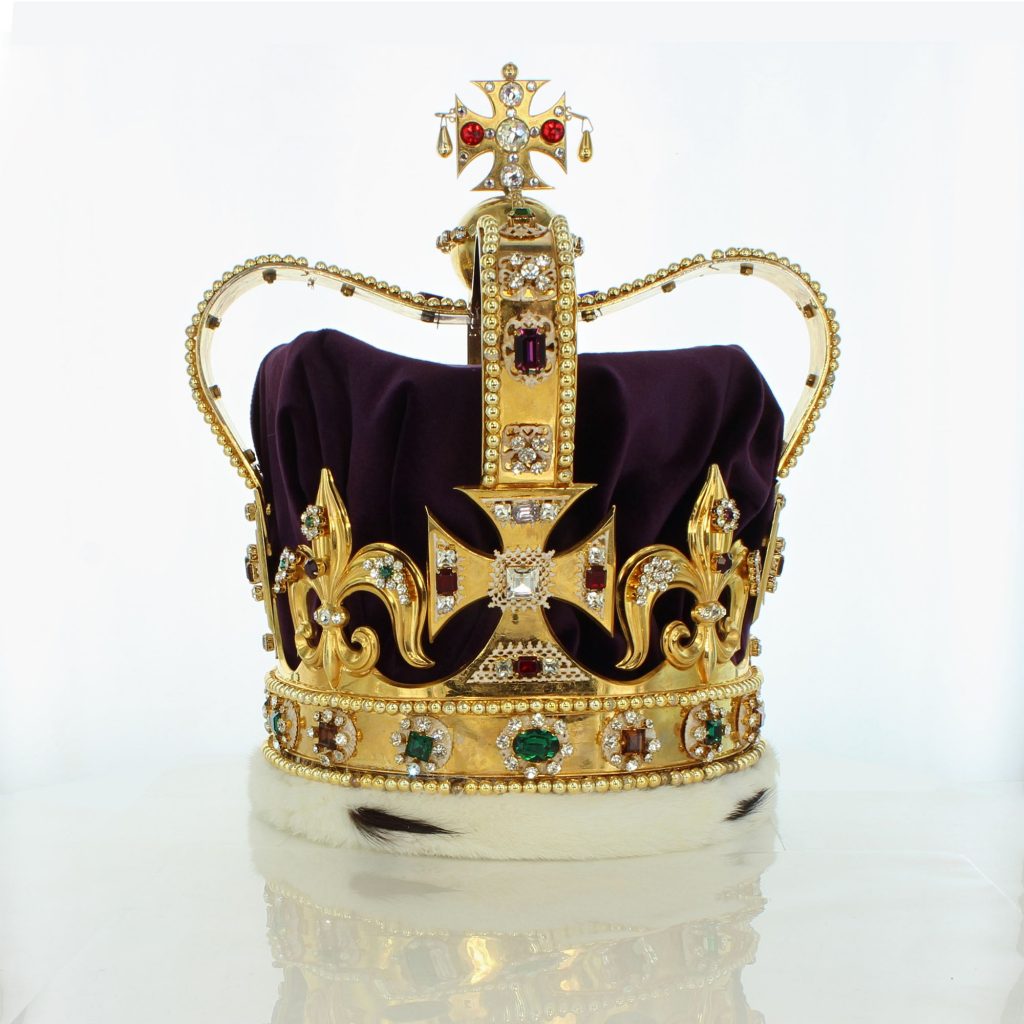 This crown is one of the most important of all the Crown Jewels. It is the crown which is used at the moment of coronation.
The original, medieval crown was melted down by the Parliamentarians during Oliver Cromwell's rule. When the monarchy was restored on 29th May 1660, new regalia had to be made before there could be a coronation. A copy was instructed to be made. It was to be used at the actual moment of crowning, but never worn again during the reign.
The crown is made of solid gold. Up until George V's coronation it was set with paste stones and enamel mounts. In 1911, for the coronation of George V, the crown was permanently set with semi-precious stones, and the imitation pearls were replaced with gold beads, which were plated with platinum.
Later the platinum plating wore off revealing the gold beads. The crown has a velvet "Cap of Estate" and a faux ermine border. Our replica is made as near as possible to the original.
Great importance is paid to every detail of the crown. It is made of base metal, gold plated and set with best quality crystal stones.
Item No: 60-008
Contact us about this item