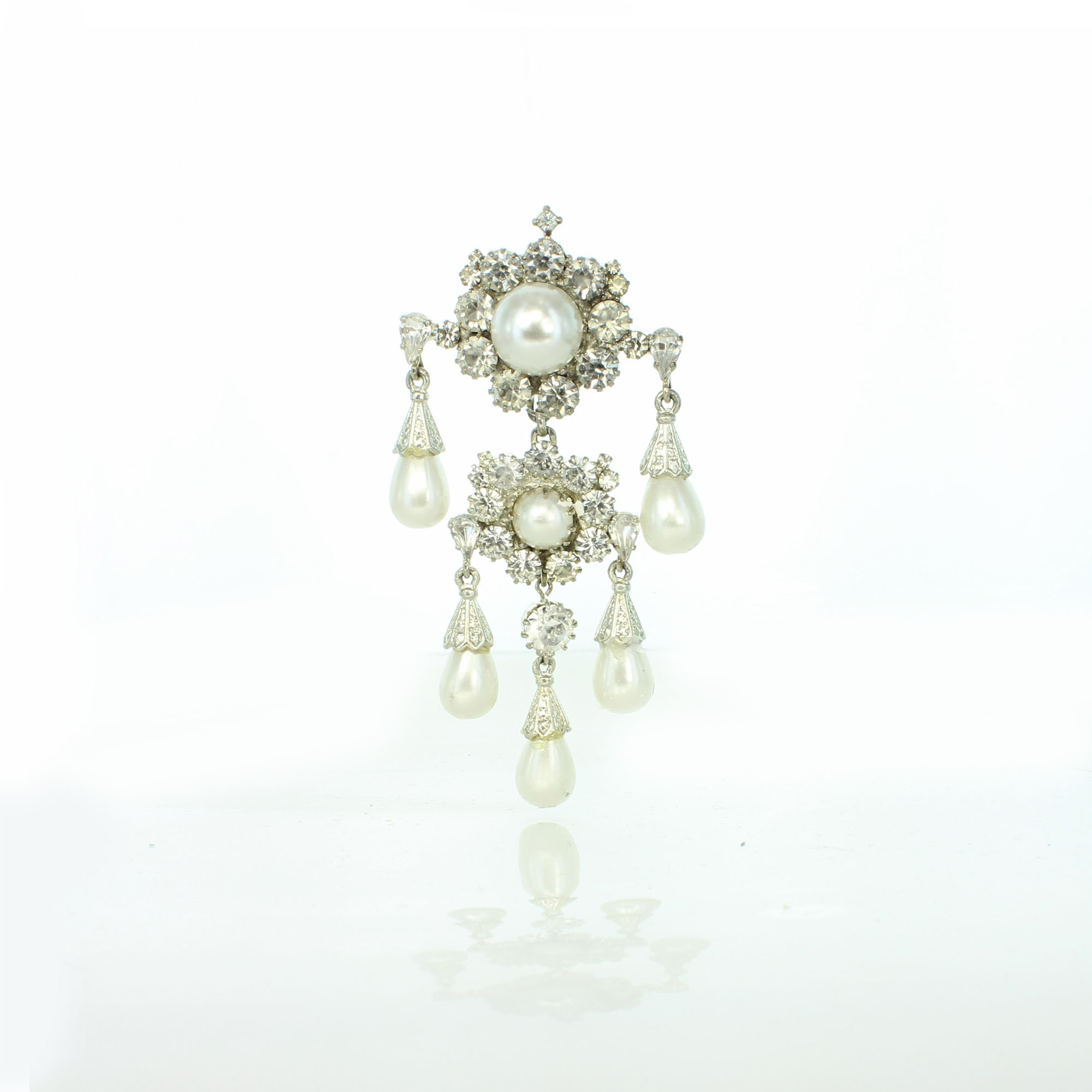 The Empress Eugenie's shoulder brooch was made by Francois Kramer. The brooch spent over a century in an American collection before it was discovered and acquired by the Louvre in Paris in 2015.
The brooch is one of a set of four brooches that Empress Eugenie wore during the 2nd Empire.  All parts of this brooch belonged to Empress Marie Louise.
The brooch is composed of seven pearls – two round pearls and five pear shaped pearls.  It also has seventeen cushioned diamonds and many brilliants.
Height:  9.45cm
Width:  4.3cm
Item No: 73-002
Contact us about this item