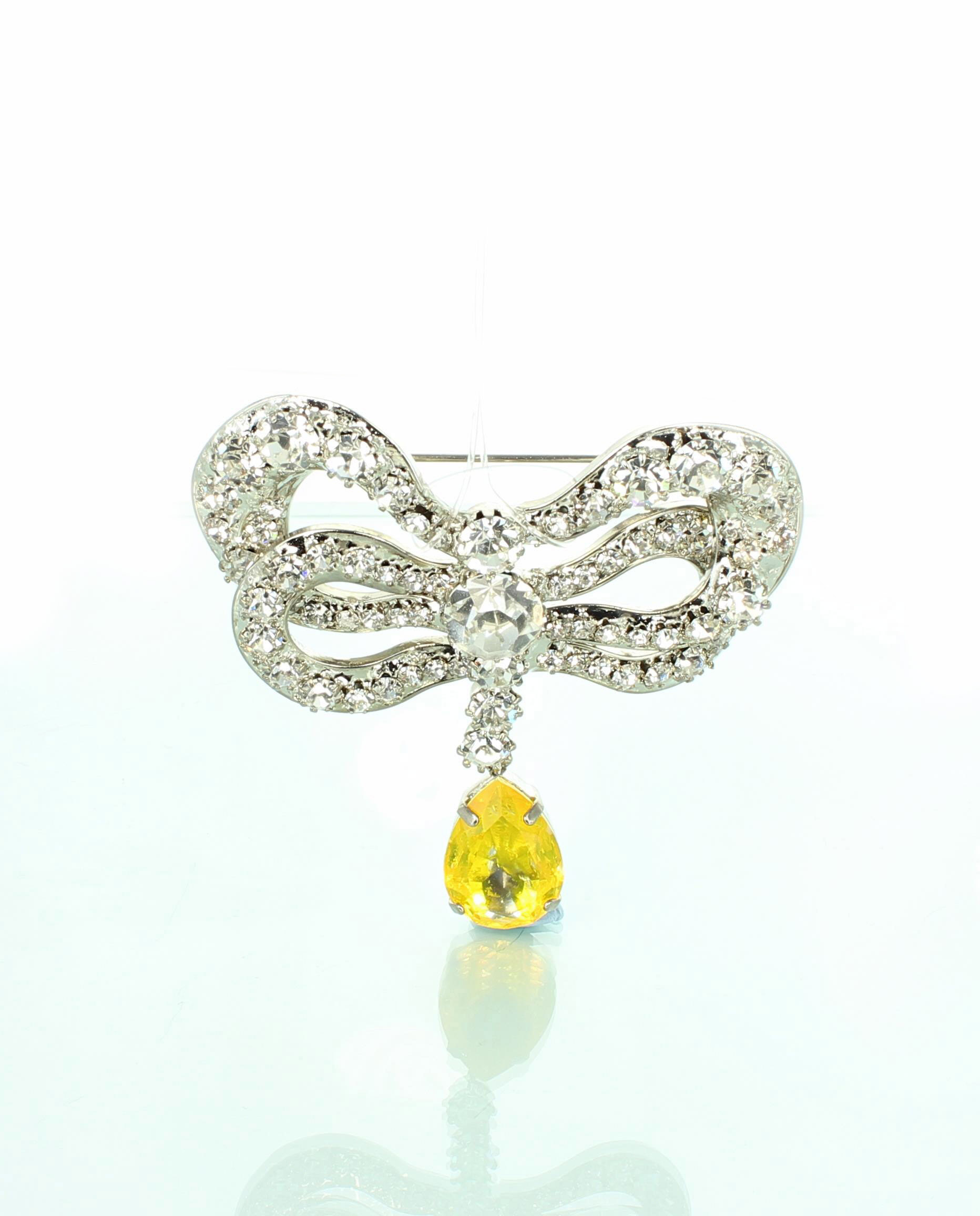 This is a ribbon brooch which dates back to the 18th century and was part of Marie Antionette's collection. It is thought that the yellow pear shaped diamond was added at a later date.
Sotherby's auction of Marie Antionette's jewels caused a sensation.  Below is a history of how the jewels survived and came to auction.
In March 1979 King Louis XVI and Marie Antionette and their children prepared their escape from France.  Marie Antionette put all of her jewels into a wooden chest.  The Jewels were sent to Brussels which was under rule of the queen's sister, and home to Count Mercy Argentau, the former Austrian Ambassador to Paris, and the only person that Marie Antionette could trust.  He sent the jewels to Vienna, who took the jewels into safekeeping.
In 1972 the royal family were imprisoned and in 1973. Louis XVI and Marie Antionette were executed.  Their 10 year old son died in captivity.  The only surviving child (Marie Therese of France) travelled to Vienna and was given the jewels belonging to her mother, by her cousin, the emperor.  She left the jewels to her adopted daughter Louis of France, Duchess of Parma and grand-daughter of Charles X, King of France.  She left the jewels to her son Robert I, the last ruling Duke of Parma.
The collection was kept in the family for over 200 years and went on a pre-auction international tour.
They were eventually sold off at auction by Sotheby's.
Length:  6.2cm
Drop:  6.2cm
Item No:  73-003
Contact us about this item