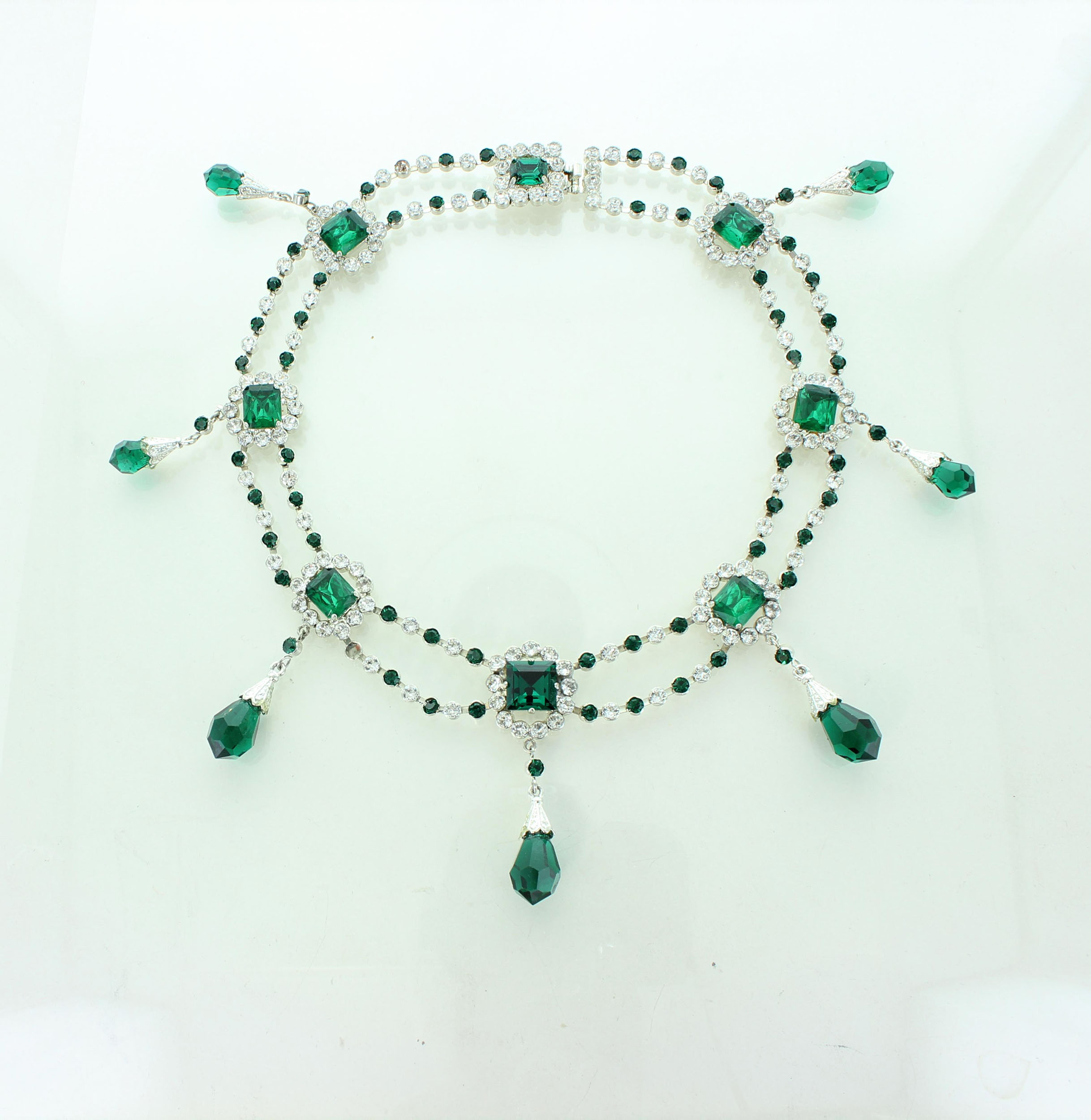 It is believed Napoleon gave this necklace and earrings to his adopted daughter Stéphanie de Beauharnais, on her arranged marriage to the heir of the Grand Duke of Baden in 1806.
The emerald parure consisted of a tiara, necklace, a pair of earrings and a pair of bracelets known as the Grand Duchess Stephanie Emerald Parure. However, only the emerald necklace and the earrings of the original parure known as the "Beauharnais Emerald Collection" had survived and is now displayed at the Victoria & Albert Museum in London.
The necklace is a double-stranded emerald and diamond necklace set in gold and silver. It is designed with square, rectangular and cushion-cut emeralds interspersed in symmetrical positions and surrounded by small round or cushion-cut diamonds. The strands are made are of alternating round-shaped small emeralds and diamonds.
Length:  41 cms
Drop:  6.5 cms
Item No:  72-003
Contact us about this item