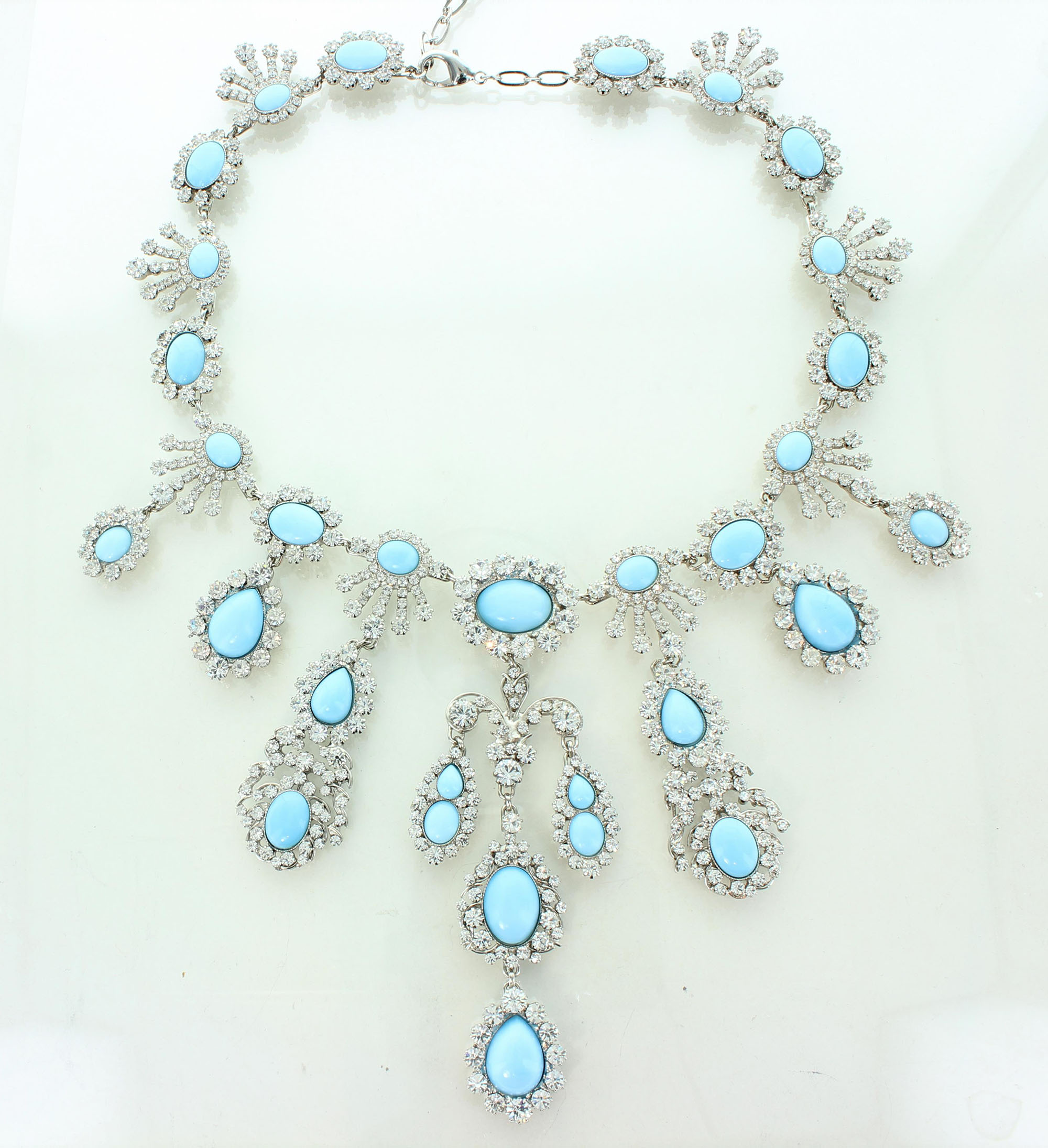 The necklace dates back to the 1830's. While there are no indications of the turquoises being worn by other Grand Duchesses prior to the current one, Grand Duchess Charlotte apparently already owned the pieces, so they do not seem to be a new acquisitions but rather Nassau family heirlooms.
It is unknown where the Grand Duchess Maria Teresa found the turquoise jewels.
The story behind turquoise jewellery goes as following: In 2006, Grand Duchess Maria Teresa handed over a turquoise and diamond tiara and a necklace in the same design as well as another turquoise and diamond necklace to Muriel Prieur, curator of the Grand Ducal collections, as the Grand Duchess wished for them to be brought in a wearable state once again and also for earrings to be made to accompany the pieces. 
Length: 48cm
Drop: 14cm
72-001
Contact us about this item