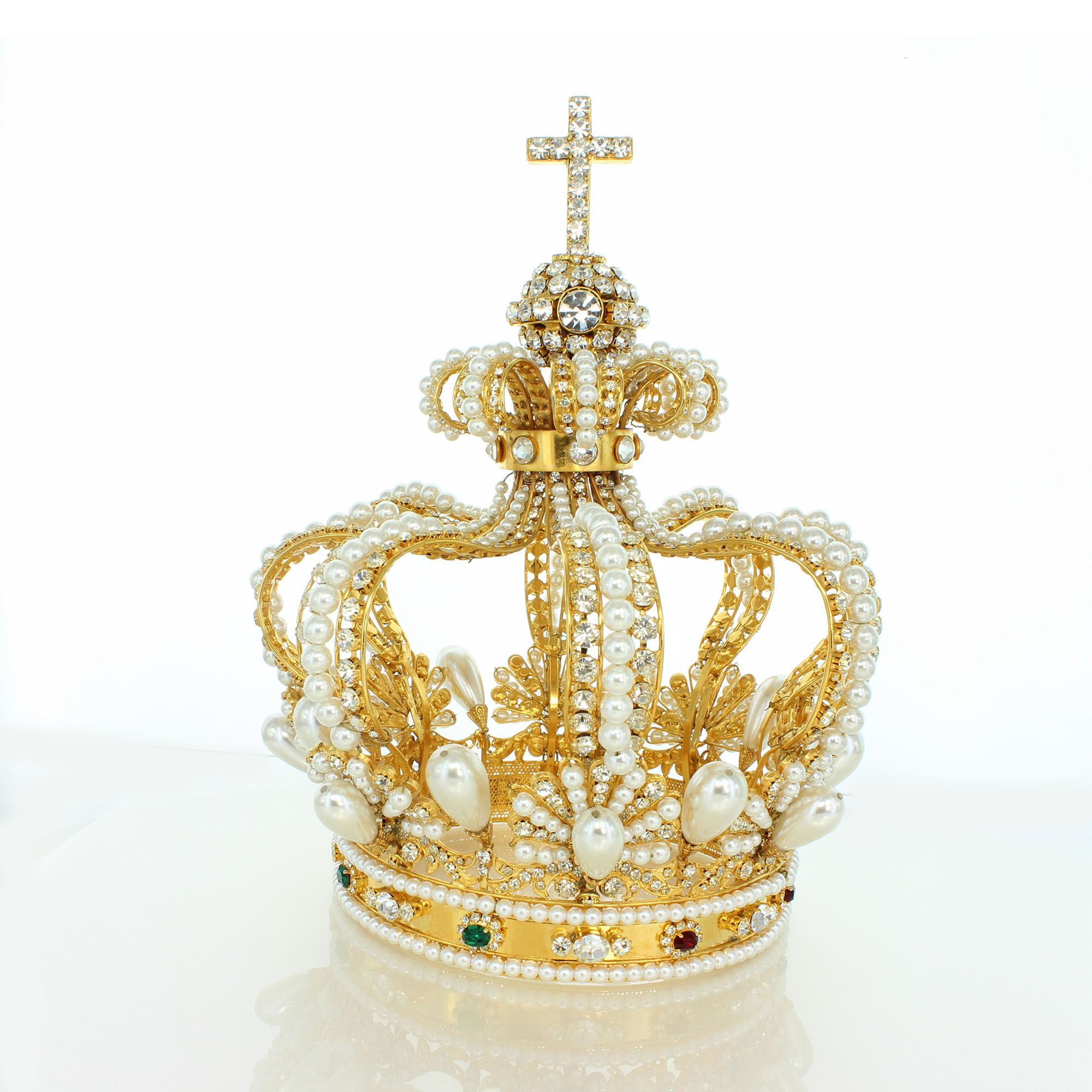 The Crown of the Queens of Bavaria, which was made for the then queen, Karoline of Baden.
Made by Biennais, the most famous French goldsmith, the Royal Crown of Bavaria is set with rubies, diamonds, emeralds, sapphires and pearls. The Wittelsbach Diamond was removed and sold in 1931 by the Wittelsbach family. Like other royal insignia, the crown was not worn by the sovereign.
The Kingdom of Bavaria existed from 1806 to 1918, its existence as an independent kingdom was a direct result of Napoleon's great wars of conquest.  The French emperor appointed the former duchy as a sovereign nation. and Duke Maximilian became King Maximilian I. 
Maximilian had a majestic royal regalia created to go with his new throne, but never wore his crown in public or even arranged a coronation series 
Maximilan's first wife died before Napolen made him a king, however his second wife Caroline of Baden became Queen Consort.  This crown was made for Karoline in 1806. 
The crown of the Queen of Bavaria survived the break-up of Bavaria as a kingdom at the end of World War I, and today it is kept in the Bavarian treasury in Munich
Item No: 30-001
Contact us about this item