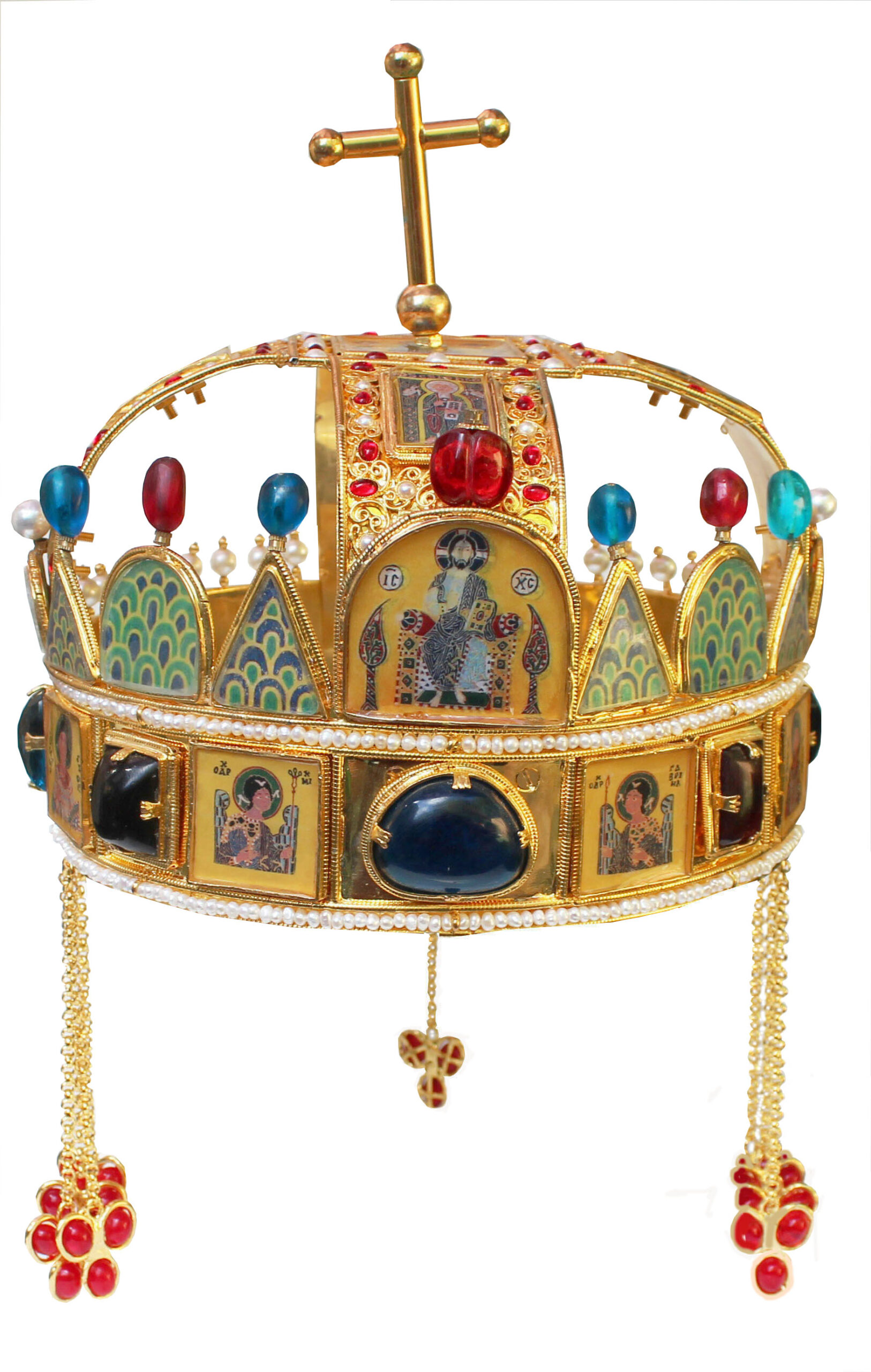 The Holy Crown of Hungary is also known is the Crown of St. Stephen
Kings have been crowned with it since the 12th century.  The crown symbolized The King's authority over the Lands of Hungary, and it was a key mark of its legitimacy.  Through the history of Hungary, more than fifty kings have been crowned with it up until 1916, and the last king to be crowned was Charles IV.
The enamels on the crown are mainly of Byzantine work, which were made in Constantinople in the 1070's The crown was presented by the Byzantine Emperor Michael VII Doukas to the King Geza I of Hungary, dating to the time of the first King Stephen I of Hungary who was crowned in 1000/1001
The Holy Crown has probably been remodelled using elements of different origins. The date assigned to the present configuration of the Holy Crown is most commonly put around the late 12th century.  The coronation regalia consists of the Holy Crown, the sceptre the orb and the mantl
The name "Holy Crown" was first used in 1256. By the 14th century it became the unique symbol of royal power, when Hungary needed a new monarch it did not seek a crown to inaugurate a king, but a king worthy of the Crown
Since 2000 the Holy Crown has been on display in the central Domed Hall of the Hungarian Parliament Building.
Contact us about this item