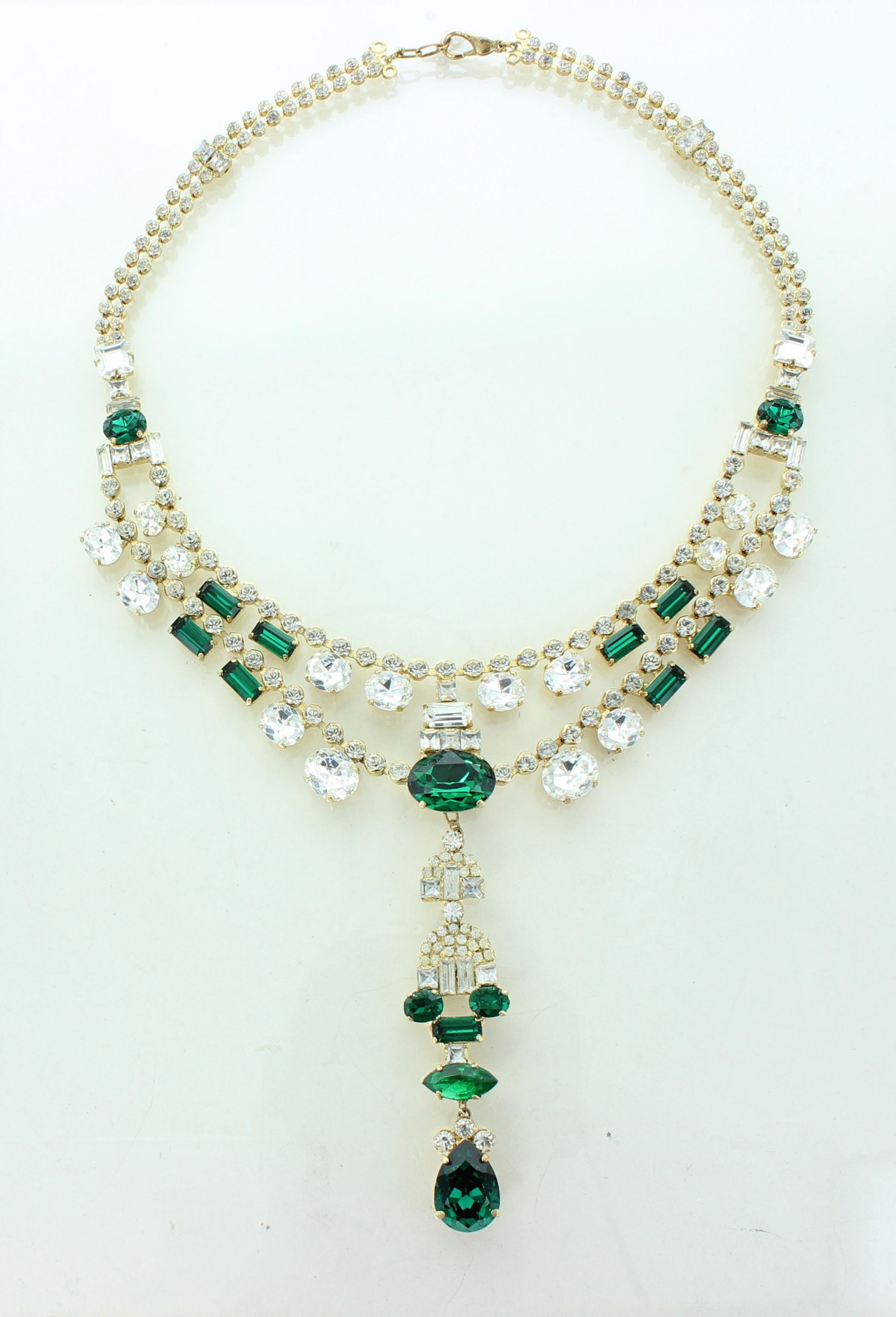 The necklace was purchased by the Maharaja of Indore in the early twentieth century. In 1948, Harry Winston purchased the necklace from the Maharaja's son. The necklace then became part of Winston's "Court of Jewels" traveling exhibition. Cora Hubbard Williams of Pittsburgh, Pennsylvania bought the necklace from Winston in 1955 and bequeathed it to the Smithsonian Institution in 1972.
The Maharaja of Indore Necklace consists of two strands of antique-cut diamonds and emeralds to which a lower pendant and upper chain containing modern, brilliant-cut diamonds were added.
The necklace contains 374 diamonds and 15 emeralds. It is thought that the emeralds came from Colombia, while the diamonds were obtained from India, the only source of diamonds until 1723. The large, central, barrel-shaped emerald is strung onto the necklace through a hole drilled lengthwise down its center. Due to its rich colour and exceptional clarity, it is one of the word's finest diamonds.
Length: 44.5 cm
Drop: 12.cm
Item No: 80-006
Contact us about this item