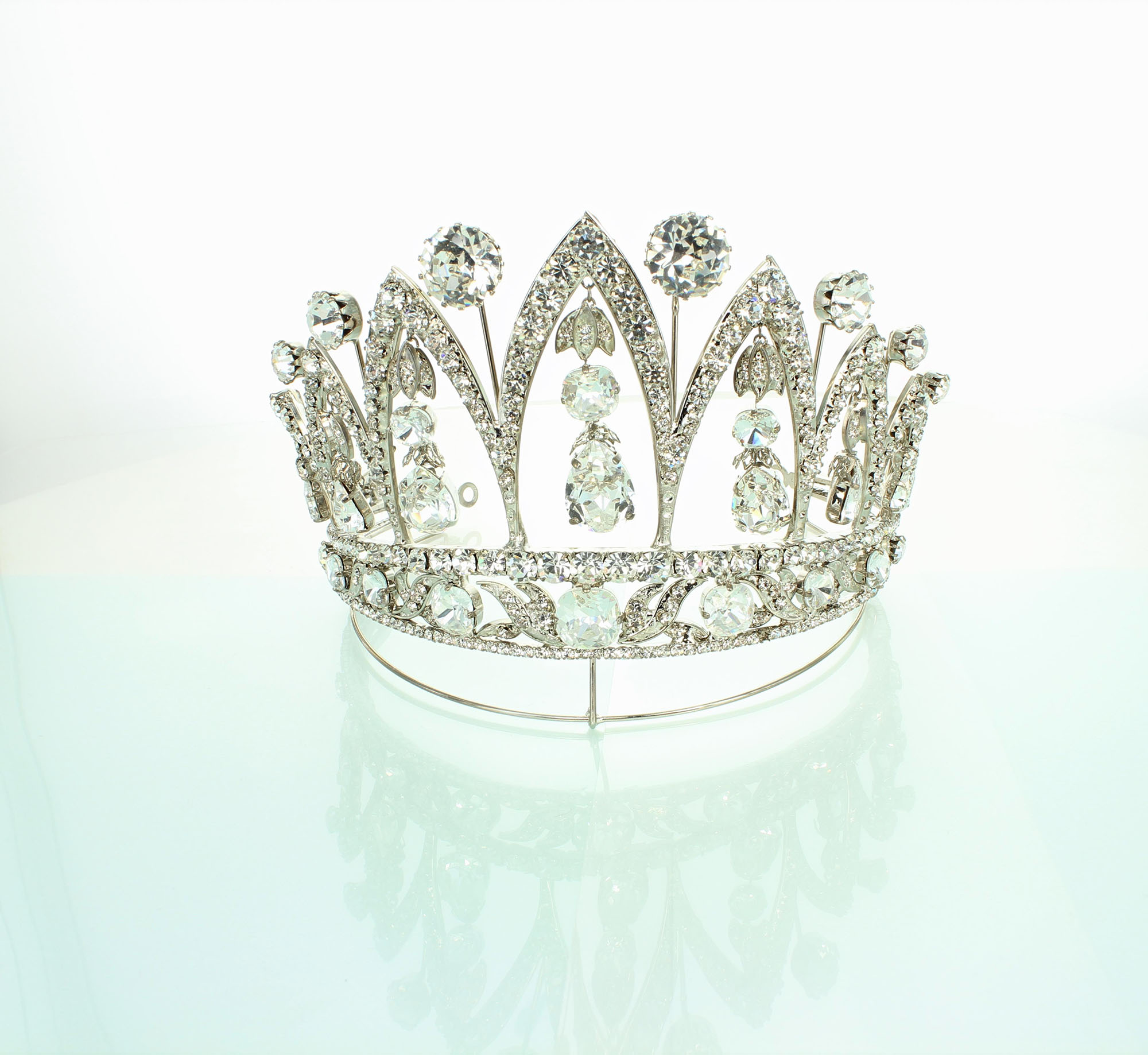 This is a stunning antique diamond tiara by Fabrege which contains a series of diamond arches with knife edge spacers. The tiara dates back to around 1890.
The tiara is known as The Empress Josephine Tiara, as the diamonds in the tiara were a gift from Tsar Alexander 1st of Russia to Empress Josephine.
It was purchased after the First World War in Switzerland by the King of Belgium from the collection of the Dukes of Leuchtenberg, a title first granted to Eugene de Beauharanais, son of Empress Josephene as a wedding gift when he married Princess Augusta Amalia, daughter of Maximilian of Bavaria.
Item No:  31-006
Contact us about this item