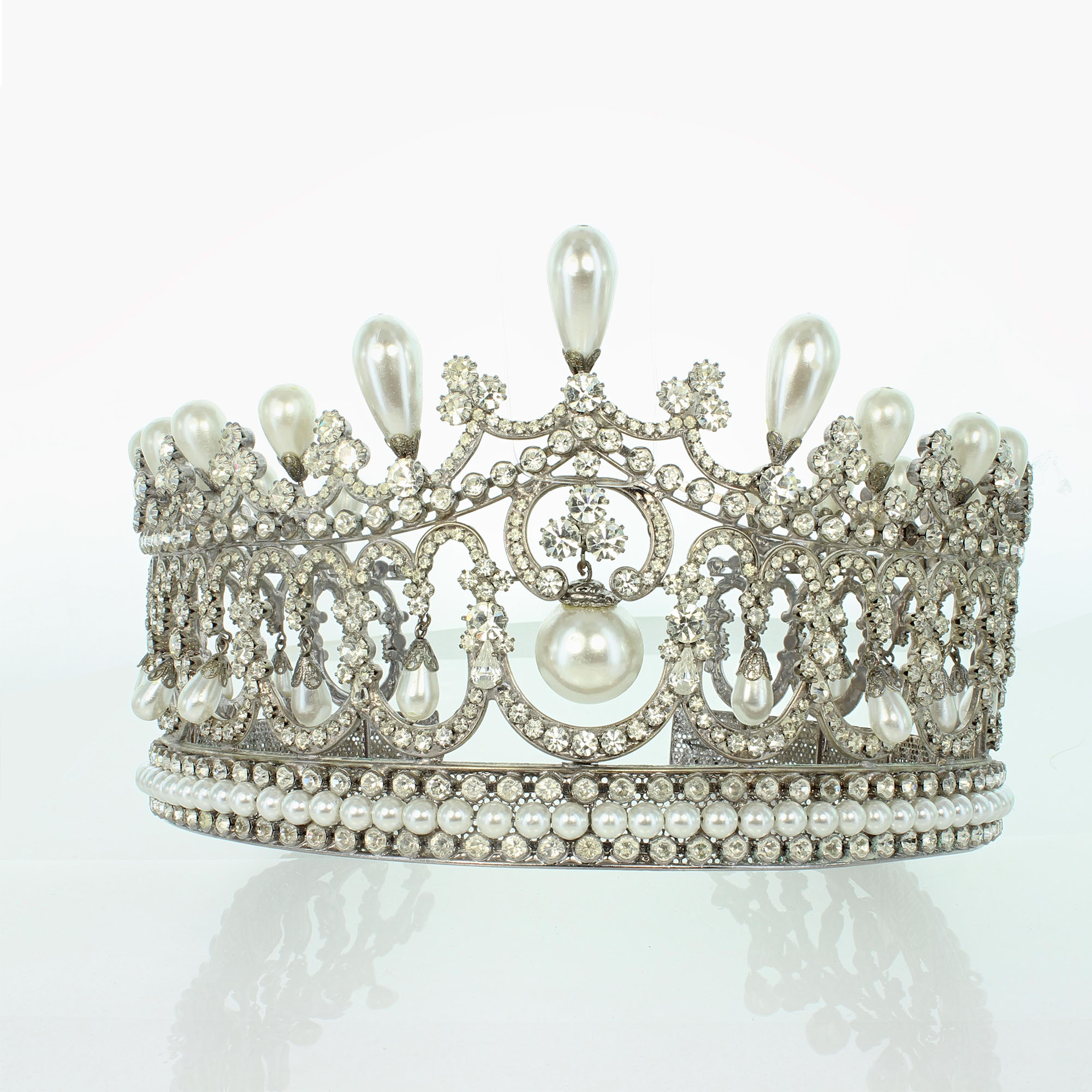 One of the most imposing pieces in a collection full of imposing pieces, this pearl and diamond tiara was referred to as the Diadem of Ancient Pearls in Russia's imperial family. Made in the early 19th century, it is a complicated structure of Brazilian diamonds and ancient pearls, with a graduated top line and a center row of dangling pearl drops. As originally worn the tiara is shaped tightly and forms a near-complete circle.
The pearl diadem was last worn by the last tsarina, Alexandra Feodorovna. Apparently her favorite tiara, which is interesting as she was known for her rejection of the grand court life, Whatever her feelings on this piece, its grand scale was certainly fitting for her place
The tiara was seized with the rest of the imperial jewels by the Bolsheviks when the revolution hit and it's been lost ever since.
Height:  10cm
Diameter across the back:  15cm
Item No:  73-002
Contact us about this item