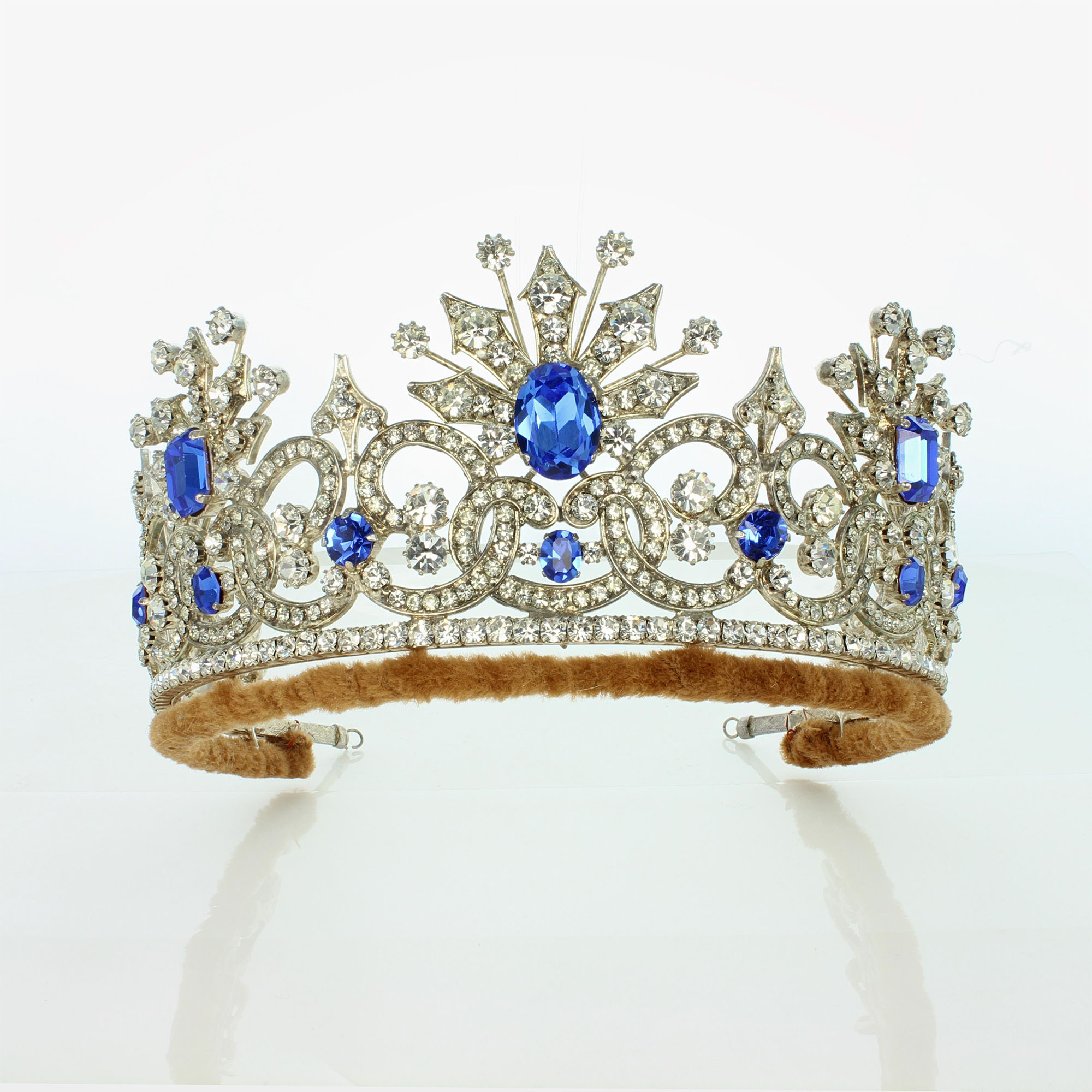 The Kochli tiara was made for Alexander III and his wife Marie Feodorovna in 1894 for a new sapphire and diamond parure which was given to Princess Alix of Hesse (1872-1918), who married their son Nicholas II the same year. She adopted the name Alexandra Feodorovna.
The tiara remained in the collection of Alexandra Feodorovna throughout her years as tsarina, but ended up being seized by the Bolsheviks who brutally murdered Alexandra and her family.
It us unknown what happened to the Kochli tiara.  It is widely believed that it was dismantled and sold, and so, quite possible that the tiara no longer exists.
Height:  7.5cm
Diameter across the back:  13.3cm
Item No: 31-004
Contact us about this item