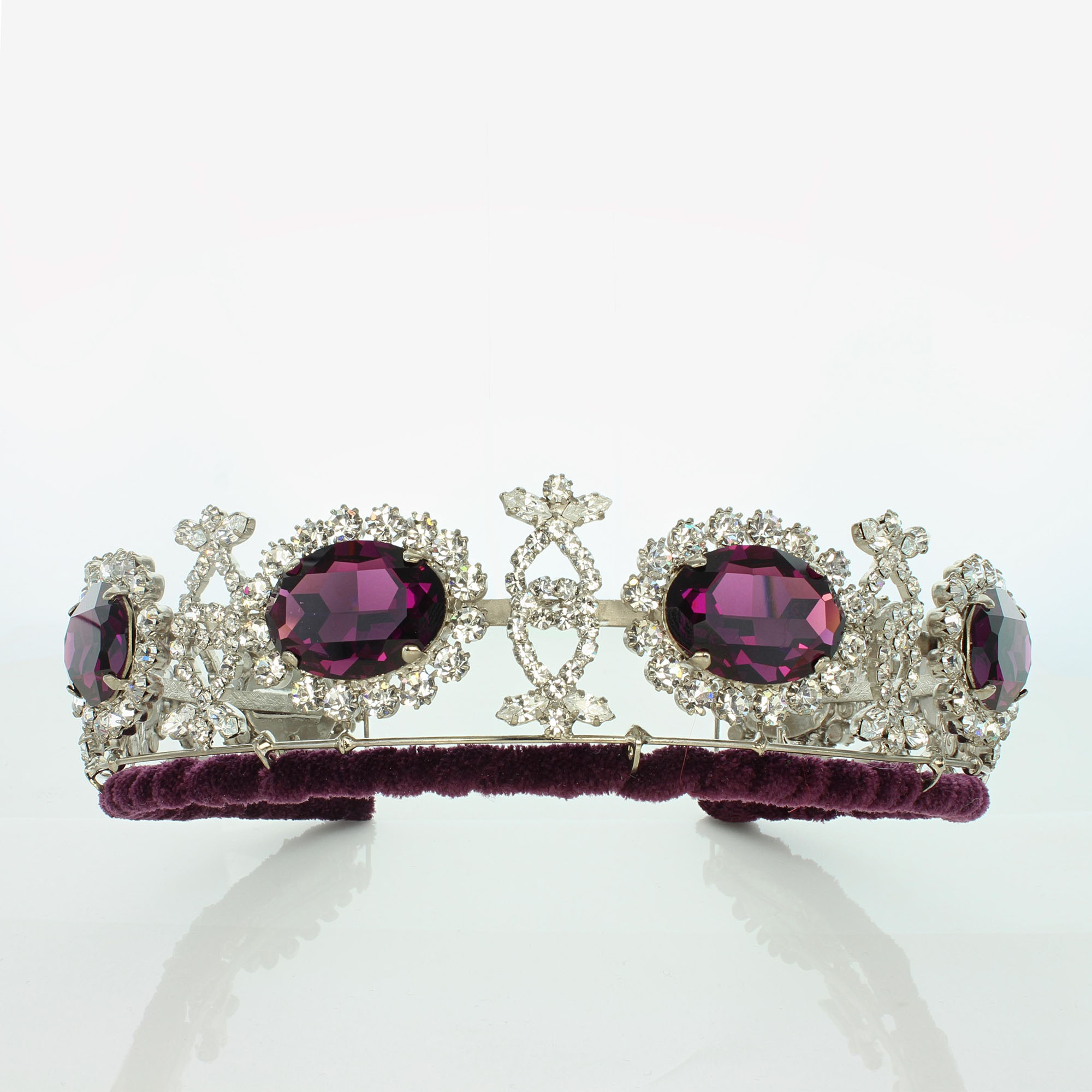 The tiara actually started out as a necklace and has been a tiara now for a few decades. It is part of a Swedish Demi Parure which includes earrings and two braceles
The jewels belonged to Josephine de Beauharnais, the first wise of Napoleon Bonaparte. Josephine gave the amethyst parure to her daughter in law, Princess Augusta of Bavaria, who married Eugene de Beauharnais in 1806. It then passed to Josephine of Leuchtenberg, when she married the future King of Sweden and Norway in 1823.
The amethyst parure has been in the Swedish Royal Collection to this day. Today they are part of the Barnadotte family jewel foundation meaning that they cannot be sold.
In 1976 after Silvia Sommerlath married King Carl Gustaf, the necklace was made into a tiara.
Height: 4.5cm
Diameter across the back: 16.5cm
Item No: 21-003
Contact us about this item