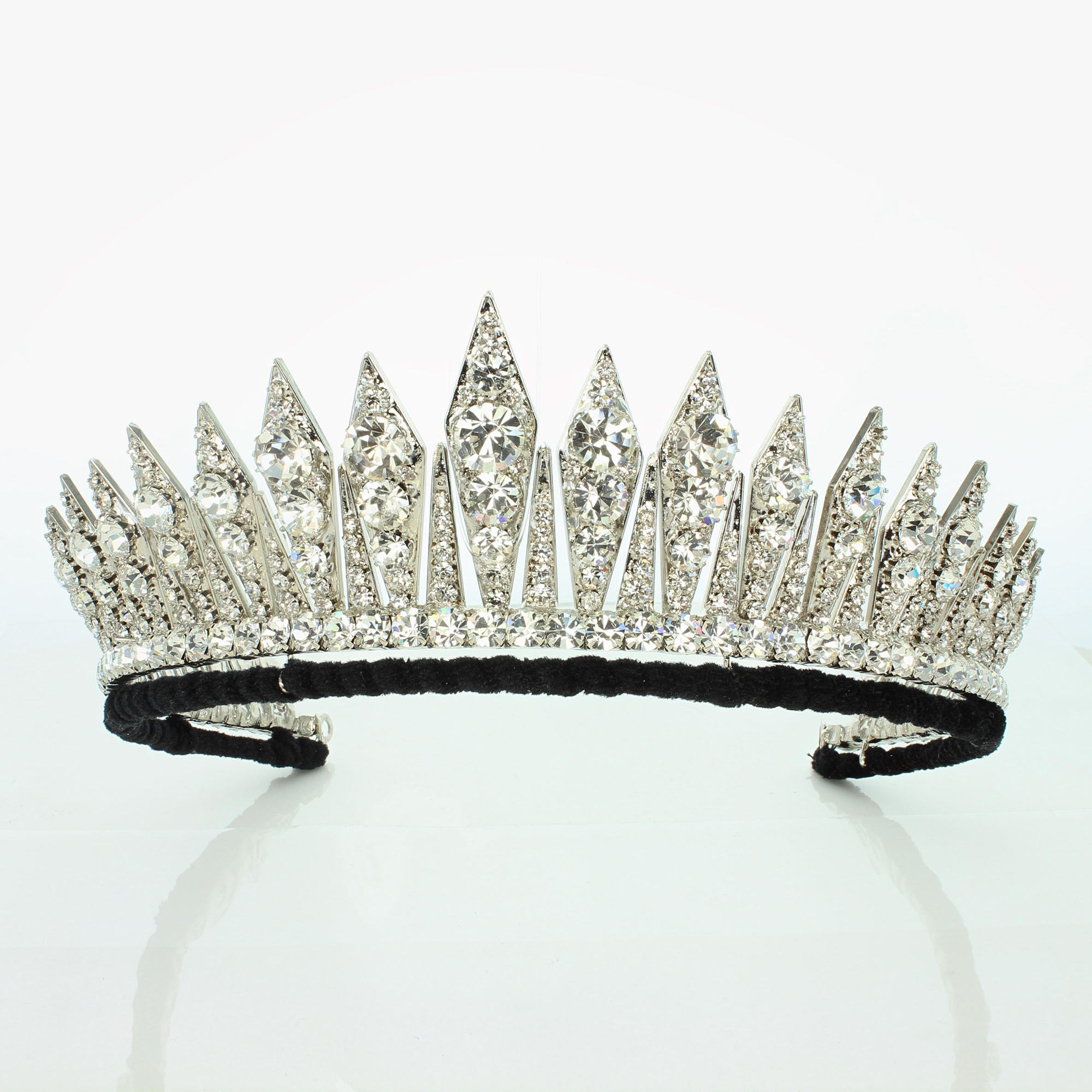 The first was Princess Victoria of Baden, who received the tiara from her parents, Grand Duke Friedrich I and Grand Duchess Luise of Baden, when she married the future King Gustav V of Sweden in 1881. She became Queen Victoria of Sweden in 1907.
This tiara is known as The Sunray Tiara can also be worn as a necklace, which is how Victoria wore it on her wedding day.
Since the time of Queen Victoria, the tiara has never left the Swedish royal family; Victoria made sure that it wouldn't by bequeathing the piece to the family foundation of the Bernadottes.
Height: 5.5 cm
Diameter : 15.75 cm
Item No: 21-001
Contact us about this item