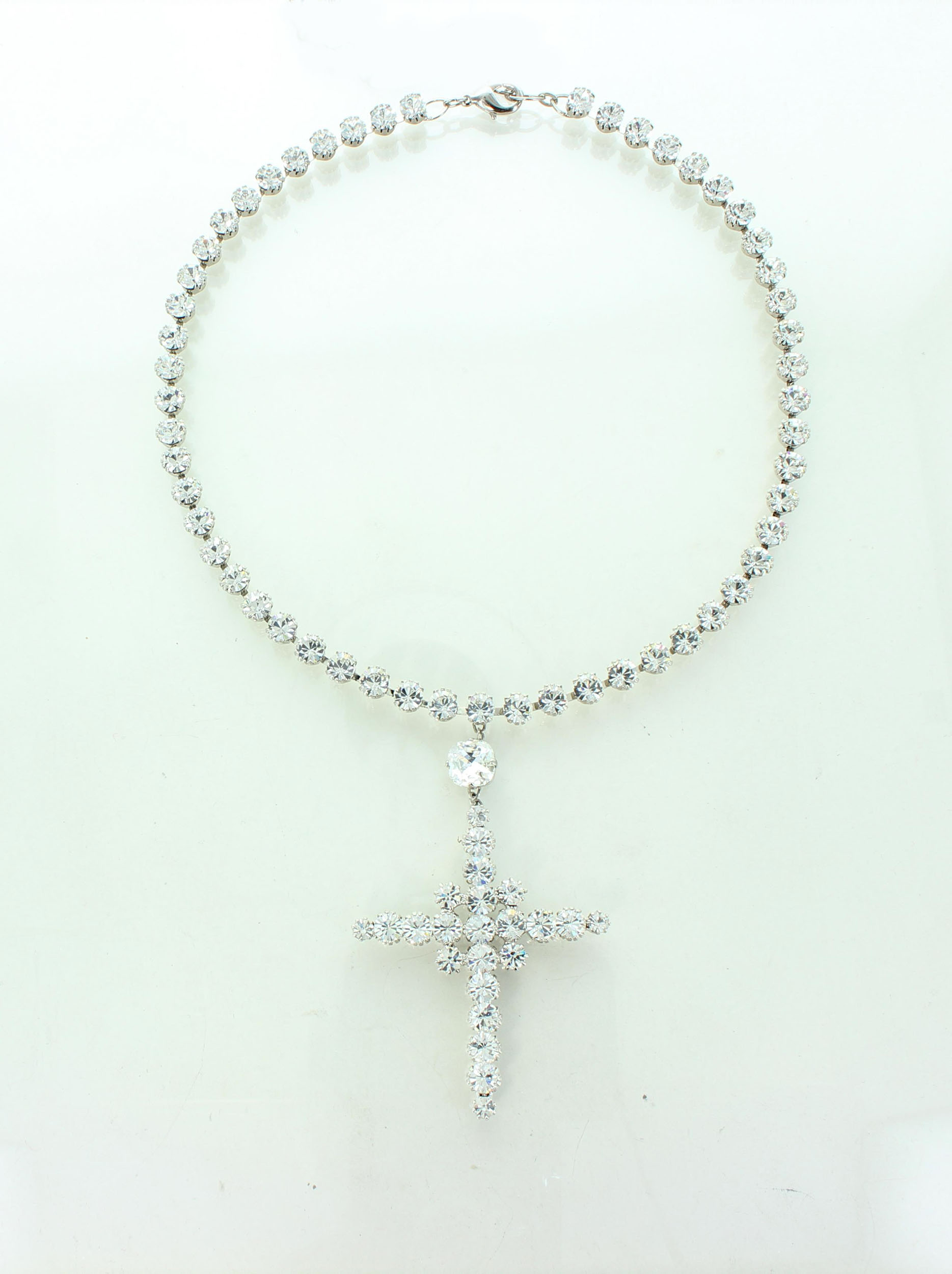 The Barnadotte diamond cross belongs to the Swedish Royal Family. It has been worn by Queen Sophia of Sweden, Queen Silvia of Sweden for the Noble Prize Banquet in 1979, and by Crown Princess Victoria when she attended the Noble Prize Banquet on 10th December, 2014
Crown Princess Victoria of Sweden, is the eldest child of The King and Queen, and was born on 14 July 1977.
The declaration of Crown Princess Victoria's majority took place in the Hall of State at the Royal Palace of Stockholm on 14 July 1995.
The Crown Princess will be Sweden's first female Head of State from the Bernadotte Dynasty. In modern times Sweden has only had two queens regnant, Kristina and Ulrika Eleonora.
Length:  43 cms
Drop:  9 cms
Item No:  22-002
Contact us about this item