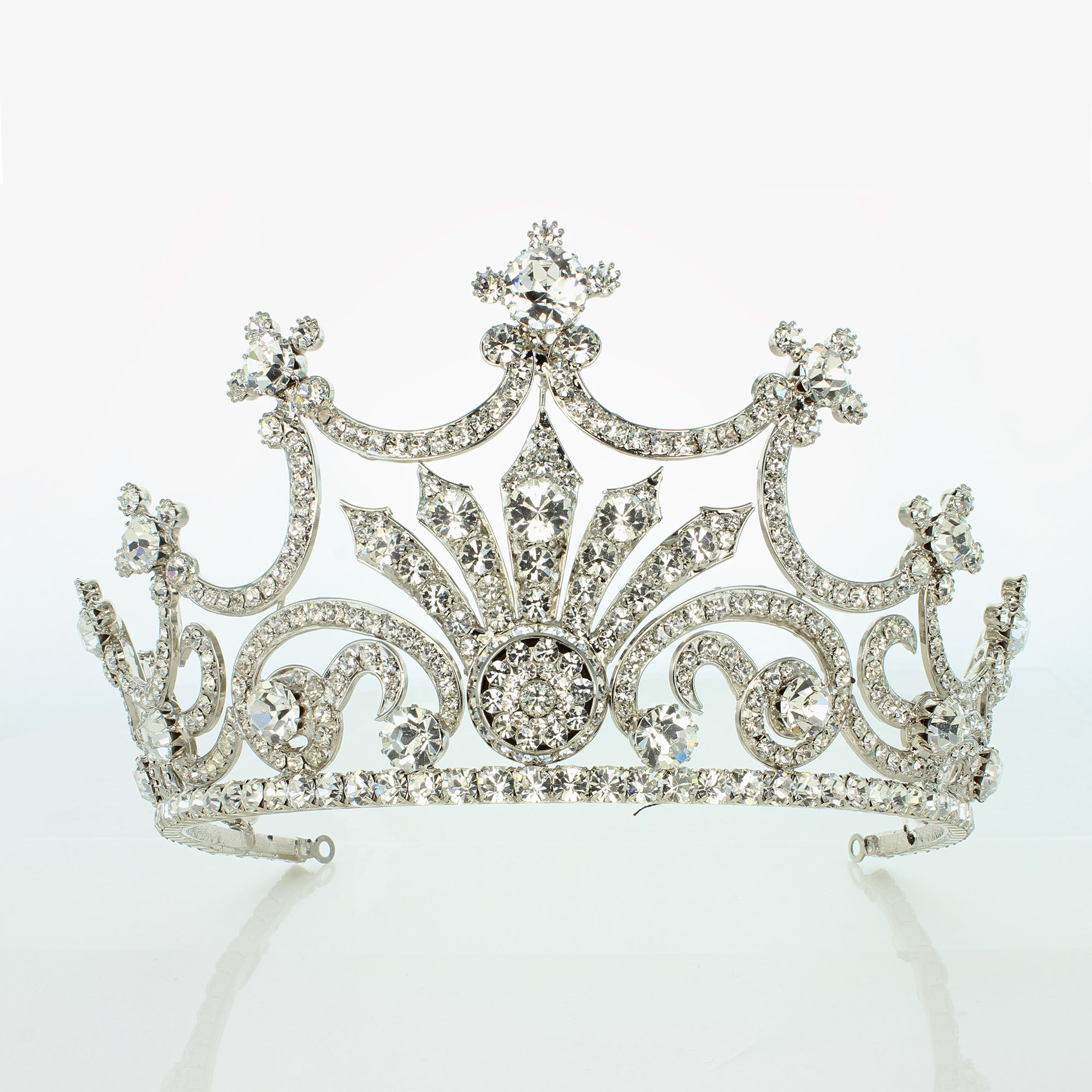 This is the nine prong tiara although the Swedish court calls the piece "Queen Sofia's tiara," in reference to the tiara's original owner, Sofia of Nassau, the queen consort of King Oscar II.
Queen Sofia wore the tiara throughout her life and passed it to the Bernadotte jewel foundation before her death in 1913.
After Queen Sofia's death, her successor, Victoria of Baden, did not wear the tiara. It made next seen being worn by Lady Mountbatten, her daughter in law which was the future Queen Louse, an aunt to the Duke of Edinburgh.
Height: 10.5cm
Diameter across the back: 15.75cm
Item No: 21-002
Contact us about this item