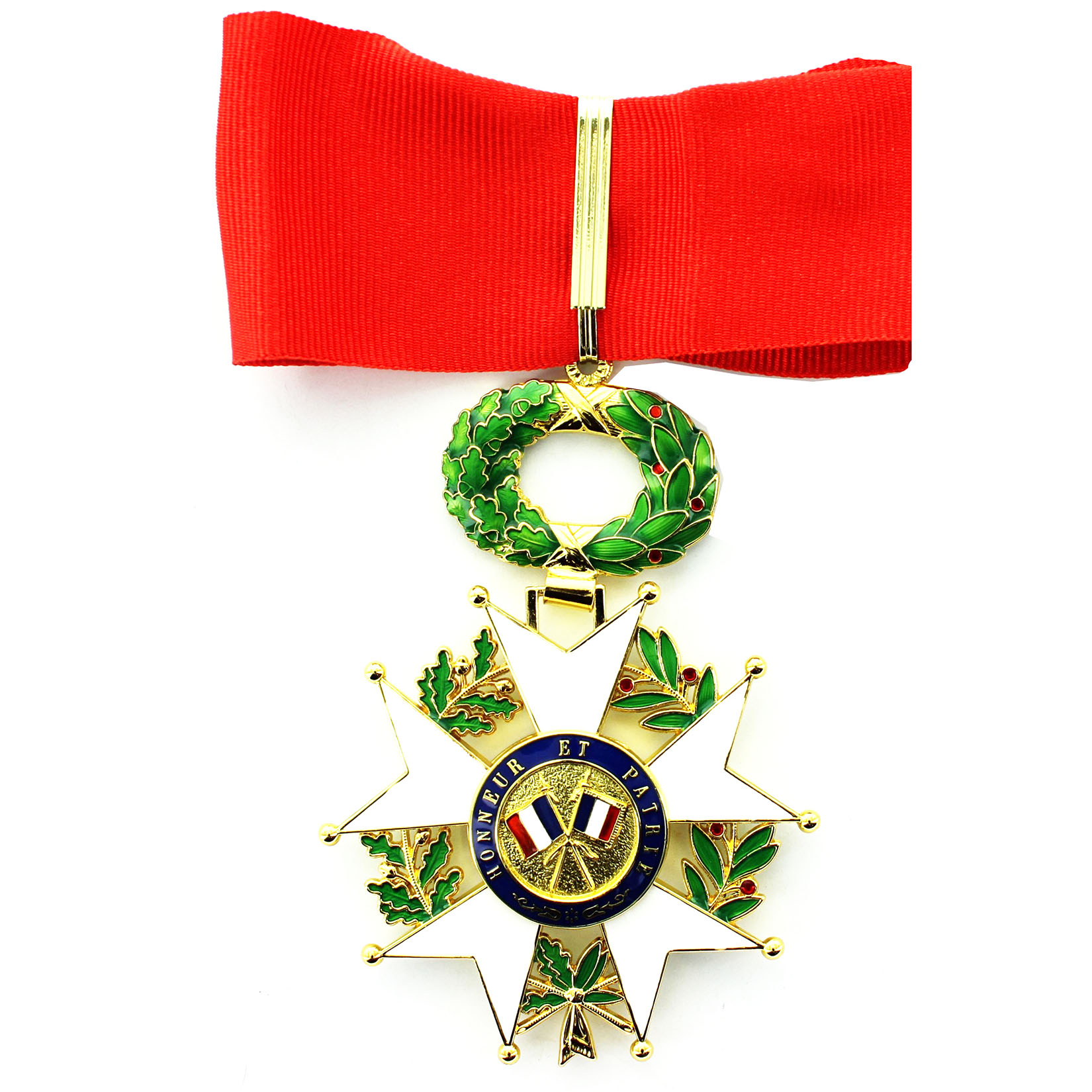 The Legion of Honour is the Highest order of merit for military and civil merits, established in 1802 by Napoleon Bonaparte and retained by all later French governments and regimes.
The order is divided into five degrees of increasing distinction.
During the French Revolution, all French orders of chivalry were abolished and replace with Weapons of Honour.  It was the wish of Napoleon Bonaparte, the First Consul, to create a reward to comment civilians and soldiers.  From this wish was instituted a body of men that was not an order of chivalry, for Napoleon wished that France wanted a recognition of merit rather than a new system of mobility. 
The order was the first order of merit.  Under the monarchy, such orders were limited to Roman Catholics, and all knights had to be noblemen.  The military decorations were the perks of the officers.  The Legion of Honour, however, was open to men of all ranks and professions.  Only merit or bravery counted.  All previous orders shared a clear Christian background.
Item No:  40-023
Contact us about this item